Birthe Havmoeller in Copenhagen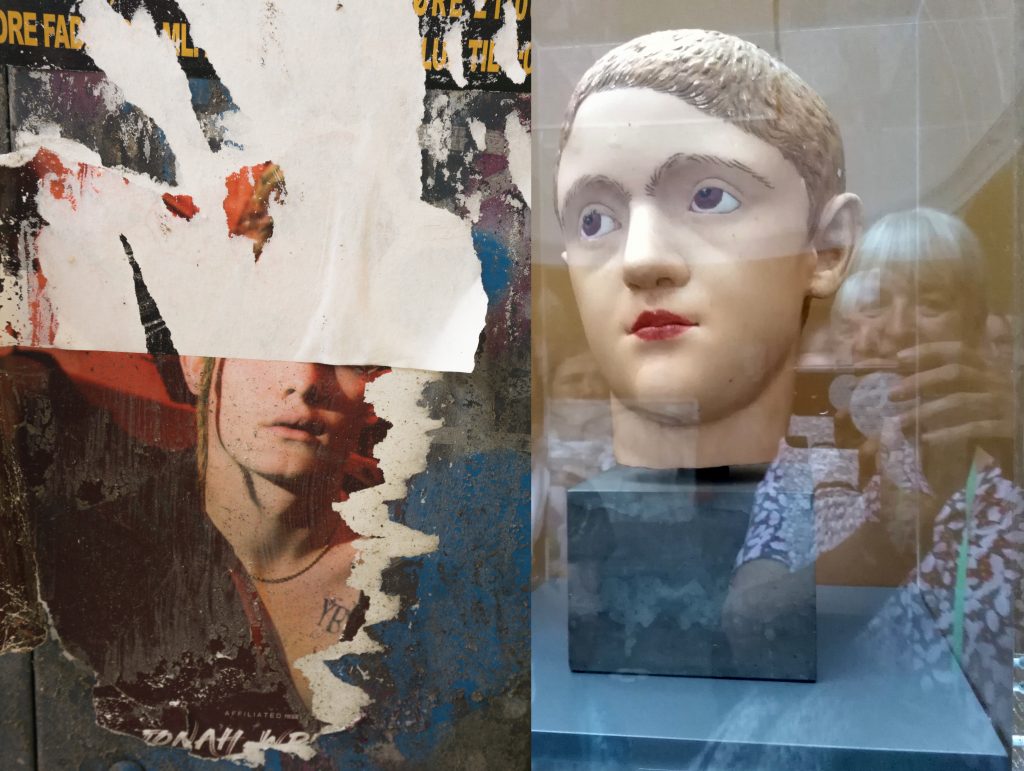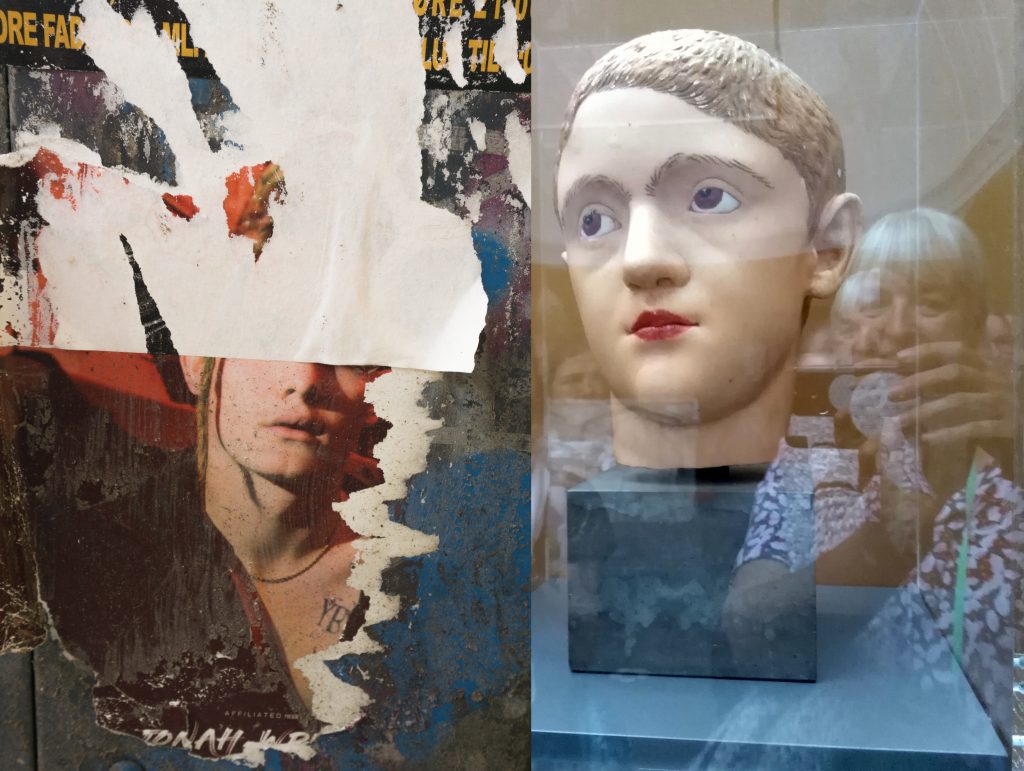 Classicist Collage AKA Selfie Copenhagen 2019 by Birthe Havmoeller.
I was in Copenhagen last Tuesday, where I met with one of my feminist readers, a foreign artist and queer feminist art historian who wants to be annonymus and not have her photo on the social media, but I'll still thank her for coming all the way to Denmark.
I got up early in the morning and made the long trip from Aarhus across Denmark to Copenhagen by bus and ferry on a rainy day. She and I met at the Copenhagen Contemporary, an new centre/museum for contemporary art which opened a few years ago on the Refshaleøen in Copenhagen. After the exhibition and a nice lunch of 'smørrebrød' (Danish open sandwiches) and ridiculously expensive coffees we went on to see two museums, the Glyptoteket and the David Collection, walking through rainbow Copenhagen, flags everywhere, from one museu to the other in the rain. At the Glyptoteket we saw a few French paintings and lots of sculptures, the oldest sculptures were from Egypt and Greece and the more modern ones where among others by Danish neoclasissist sculptor Herman Wilhelm Bissen and by French sculptor Auguste Rodin. At the David Collection we went into the magic world of Islamic miniatures and ceramics. The collection of Islamic art at the David Collection is one of my favourite art spaces in Copennhagen. It was lovely to have another art lover to share my fascination of Islamic art with. We each see different things. Thanks, my friend, for sharing ideas and observations with me.