Dorothée Smith – Solo Exhibition at DASK Gallery, Copenhagen, Denmark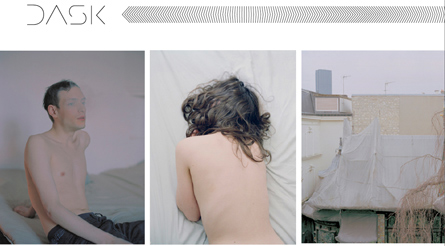 Photos by French photographer Dorothée Smith
Dorothée Smith is a young french photographer. Last summer you could see her photos at the famous Festival d'Arles in the south of France. Her latest show opened in Copenhagen as a part of the cultural programme of World Outgames 2009 i Denmark.
She is based in Paris, where she also working as a DJ. Her photos are sensual and gentle images from a young queer community in and around Paris. They are very sensitive images of friends, often taken in the morning or in the evening. Calm images of back and shoulders are matched with photos of landscapes, industrial cityscapes and sculptors.
Opening reception of the exhibition was on Wedensday, July 29, 2009, 17.00, at DASK Gallery , Flæsketorvet 24, 1711 Kødbyen, København V, Denmark and the show closes on August 15, 2009.