Feminine Moments – Anniversary Month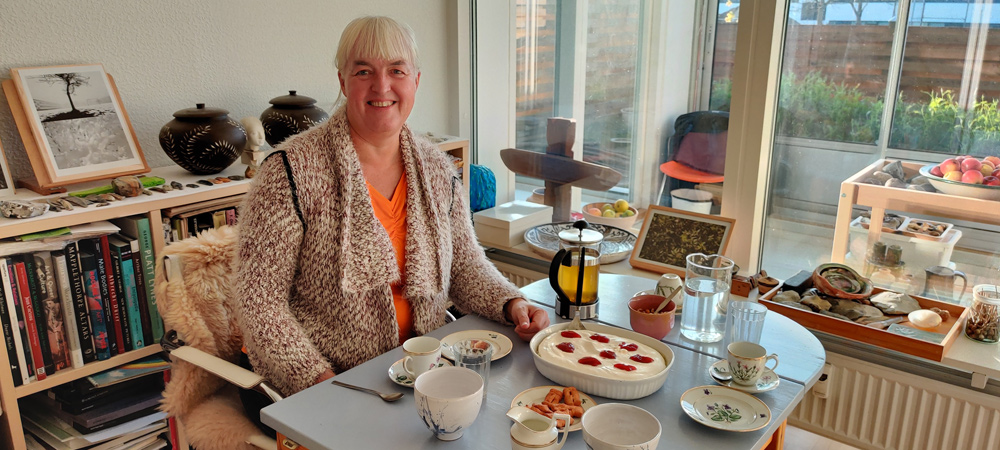 Birthe Havmøller, indepentdent editor of Feminine Moments. Photo by Lise Hougaard.
Feminine Moments – Queer Feminist Art Worldwide 2003-2020
November 15, 2020, I celebrated the 17. anniversary of my resource site and art blog, Feminine Moments.
All month, I send love and kisses to all my friends and fellow queer feminist artists around the world ❤ ❤ ❤ and a special thanks to the queer feminist artists who have contributed to my art blog during the strange year of 2020 where the art world has been under different degrees of locked down around the world most of the year. My thanks go to the following artists for sending me press releases or artist statements and images: Laurie Edison (USA), Sarah Jane Moon (UK), Heidi Lunabba (Finland), Elle-Mie Ejdrup Hansen (Denmark), Francesca Alaimo (UK), Lupe Ficare (France), Log Lady Lusty (aka Lill-Ann Chepstow-Lusty, Norway), Henriette Hellstern (Denmark), Pamela Dodds (Canada). Lenore Chinn (USA) and Michelle Handelman (USA).
I welcome collaborations and invite my readers to get in contact with me if YOU want to contribute to the website as guest writer. Send me an email at havmoeller@gmail.com with your proposal.
Stay safe.
Love and kisses,
Birthe Havmøller