Fife Portraits for 2019 LGBT+ History Month
Press release by Fife Contemporary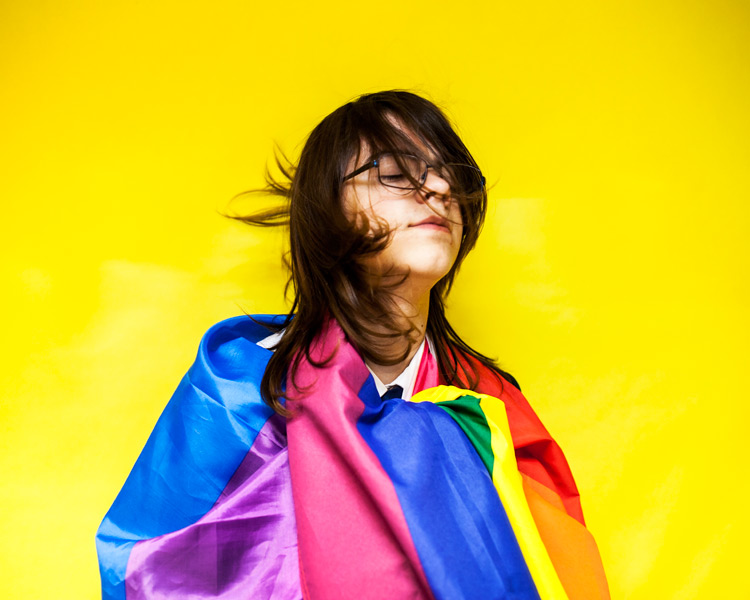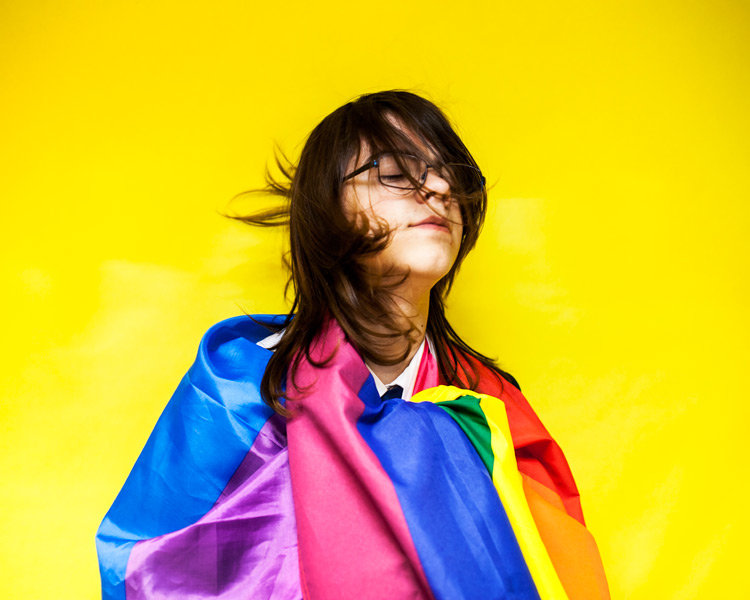 Press photo courtesy of Jannica Honey and Fife Contemporary.
Fife Portraits for 2019 LGBT+ History Month
The exhibition is on display at two venues in February 2019:
Kangus Coffee House, 91 Victoria Road, Kirkcaldy KY1 1DS @kanguscoffeehouse
Exhibition open 9 Feb – 1 March Tues-Fri 8am-3pm; Sat 9.30am-3pm
St Andrews Town Hall Foyer, Queen's Gardens, St Andrews KY16 9TA
Exhibition open 8 – 20 Feb Mon–Fri 10am – 5pm
Fife Portraits
Visual art and craft organisation Fife Contemporary has given young photographers in Kirkcaldy and St Andrews the opportunity to work with professional artist Jannica Honey and make high quality work for an exhibition marking Scotland's LGBT+ History Month, celebrating the theme CATALYST:50 years of activism. In her own work Jannica has been commissioned to photograph many people from Scotland's First Minister to leaders in the Scottish music industry.
Members of Kirkcaldy's Flavours of Fife and Madras Pride groups were introduced by Jannica to some of the basic principles of photography and encouraged to consider how the ways we photograph people influence how we relate to them. With support from the artist the participants experimented with different backgrounds, lighting, props and poses. They were empowered to make photographs of each other and in collaboration with each other which explore identity and present images of how they want others to see them.
Through the short artist residency the enthusiasm and creativity of the young people was clear but the quality of their portraits is astonishing and impressive. They present a mixture of questioning and confidence through images which will allow current and future viewers to 'meet' and be inspired by some of today's young Fifers.
Participants said of the experience: "It was a fun project to be a part of. I feel privileged to have been given the chance to participate in it with my friends." – Ryan John, 17
"Doing the photography session with Jannica, it showcased the LGBT+ community from the inside, a rare opportunity. Being able to express ourselves with the use of photography and present the work allows us to convey our view of not only the world around us but our community from our prospective. This project has enable us to show our pride and show that while we may be part of the LGBT+ community, we are no different from anyone else. I was mainly a photographer photographing my friend trying to convey the human element of the LGBT+ community, we are just people living life as who we truly are and being happy while doing so." – Cameron Bowie, 17
Jannica comments: "When Fife Contemporary commissioned me I knew it was an extraordinary opportunity to not only support young people to create art/photography, but also raise awareness around representation and Identity. Human rights are about visibility and LGBT History Month is all about that."
During the February 2019 history month a selection of framed photographs will be displayed at Kangus Coffee House, Kirkcaldy and in St Andrews at both Madras College [the display at the school is not open to the public] and St Andrews Town Hall (GB).
For Fife Pride in early July, 2019, work will also be shown at Kirkcaldy Galleries and a digital exhibition will be displayed on the Fife Contemporary website.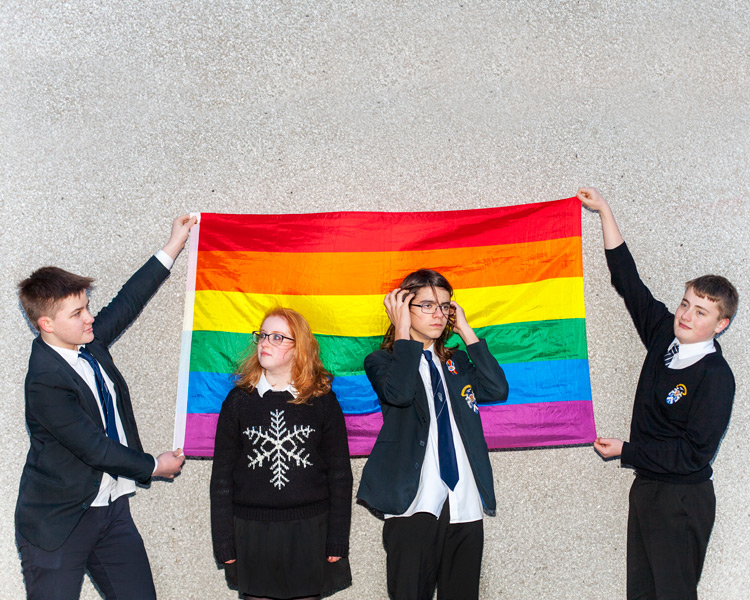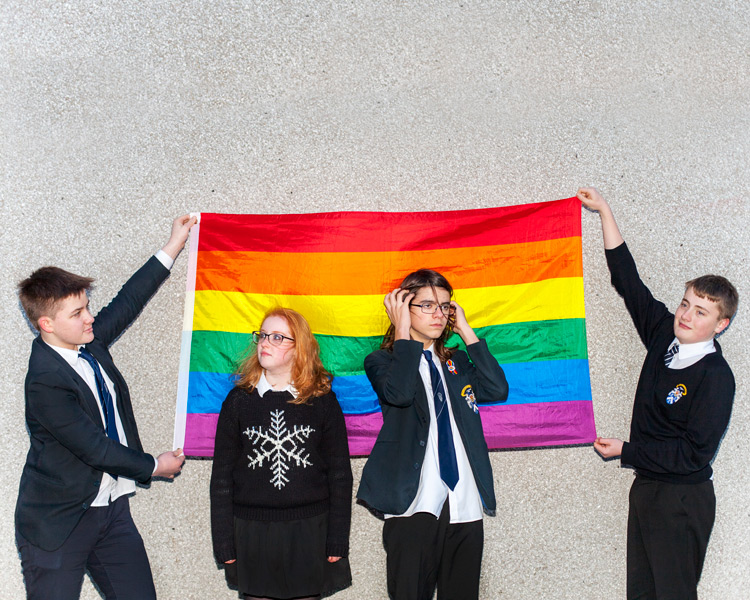 Press photo courtesy of Jannica Honey and Fife Contemporary.
About Jannica Honey
Jannica Honey is a Swedish-born artist who moved to Edinburgh to study photography and digital imaging after completing a BA in Humanities (anthropology & criminology) at Stockholm University 1998.
After building extensive editorial experience as The List Magazine's in-house photographer, where she shot more than 20 covers and covered the full-spectrum of arts, travel, food and events, she began from 2011 to focus on more challenging subjects in a series of photo essays including: Edinburgh lapdancers; residents of a Mohawk reservation in Montreal; ageing amphetamine addicts in Stockholm; the Orange Order Glasgow parade.
A significant proportion of her recent work has focused on musicians (subjects include The Killers, Emma Pollock, Frightened Rabbit, The Horrors and Young Fathers) with her photographs appearing in The Guardian, LA Times, Aftenposten, Svenska Dagbladet, The Scotsman, the Sunday Herald, Vogue, Dazed & Confused, Tank, Aesthetica Magazine and Swedish Gaffa.
Her exhibition 'When The Blackbird Sings' was displayed at Arusha Gallery in Edinburgh during March 2018. Her latest project is her most ambitious to date and sees her shooting at twilight on the new and full moon over 12 months.