Poppers the Pony Presents Come See My Stuff at Wicked Grounds
Press release by Dorian Katz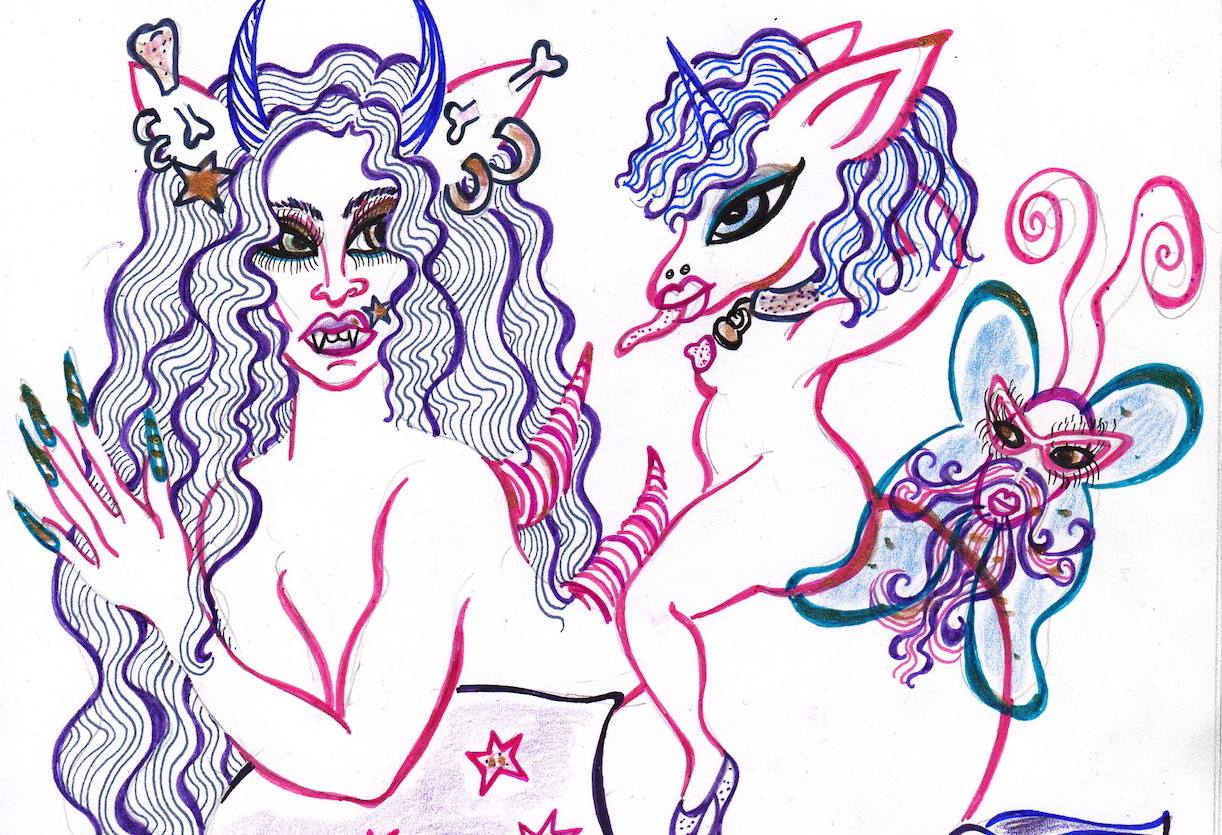 Press photo by Poppers the Pony/Dorian Katz
Poppers the Pony Presents Come See My Stuff at Wicked Grounds
by Dorian Katz
Opening: Februar 16, 2019 at 18.00-20.00 PST
at Wicked Grounds, 289 8th St, San Francisco, California 94103, US
Poppers the Pony makes ink drawings, zines and installations. Her projects typically handle adult themes through cartoony and often childlike tropes. She began drawing animals and chimeras by pretending there was a sex utopia and she could get there if she just kept making art. Poppers strives to present marginalized sexuality with humor, beauty, and no shame.
Poppers the Pony aka Dorian Katz is a visual artist based in Oakland, California with an MFA in Art Practice from Stanford University (2011). She has been Gallery Director at Center for Sex & Culture (CSC) from 2011-2018 and on CSC's board since 2016. Katz has done most of her visual art as Poppers the Pony since 2007. Poppers is the character she inhabits while drawing, an aspirational self and the creature she tries to be with her favorite critters and humans.
If you buy drawings, you can take them with you right away, because delayed gratification is boring unless that's your kink.
The show is up now through March 31st. Closing Party Saturday March 30, 6-8 pm