Finland: Jeppis Pride 2014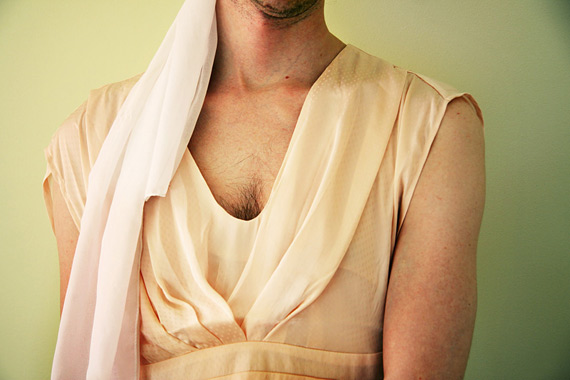 Photo from the series HETERO by Fredrika Bistöm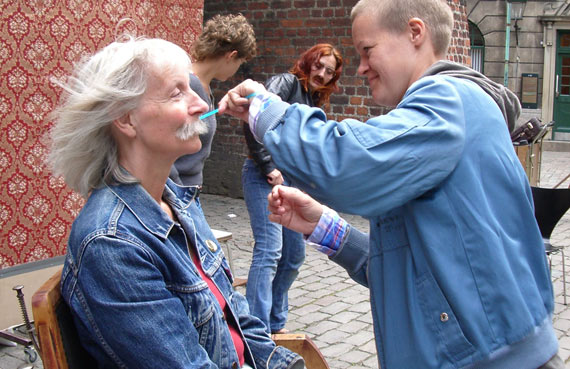 Heidi Lunabba – Studio Vilgefortis
Jeppis Pride 2014
at Galleri Gro, Campus Allegro, Runebergsgatan 8, 68600 Jakobstad, Finland
Opening: July 25 at 18.00 – 20.00 hrs.
Jeppis Pride 2014, a queer group exhibition. It runs from July 25 through August 16 2014 in Jakobstad, Finland. Title of the exhibition refers to people belonging to sexual and gender minorities: queer people, who have the right to exist and be visible just like the other 'normal' (heteronormative) people. The exhibition is approaching lgbtq topics in diverse ways, but the common denominator is that queer people are moving beyond the narrow confines of the heteronormative mainstream culture.
"'The principal is GAY!', I read this on the wall a morning in the bike tunnel on my way to the primary school. My school then organised a serious morning assembly with the message that we should not write smear words about others on the walls. It was my first contact with homosexuality: the banned foul language. I wish all children growing up in a small town to experience a Pride festival instead of a sermon about bad language, and this is the reason why I wanted to create Jeppis Pride 2014," said curator and artist Heidi Lunabba.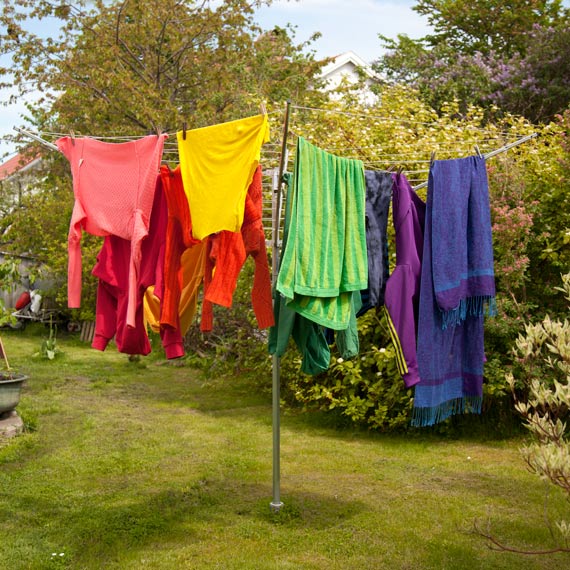 Tvattlina. Photo by Ilar Gunilla Persson
Besides physical artwork Jeppis Pride 2014 will also feature performances, the participatory art project Tvättlina (Clothesline in rainbow colors) and workshops. The participating artists are Nina Albrecht, Kenneth Bamberg, Fredrika Biström, Salla Penttilä, Ilar Gunilla Persson, Heidi Lunabba, Alex Råsa Basura and Aino Vuokola. The exhibition also includes a video by Camilla Roos.

Work by Nina Albrecht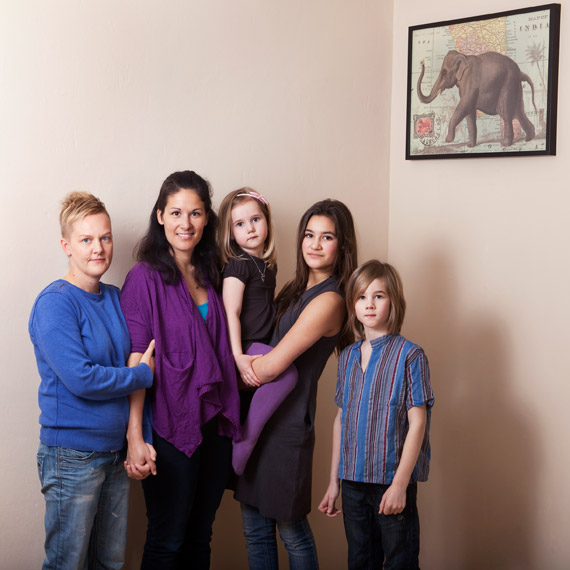 Photo by Aino Vuokola
Related Links