Francesca Alaimo – Artist's Statement
Francesca Alaimo artist's statemen and images.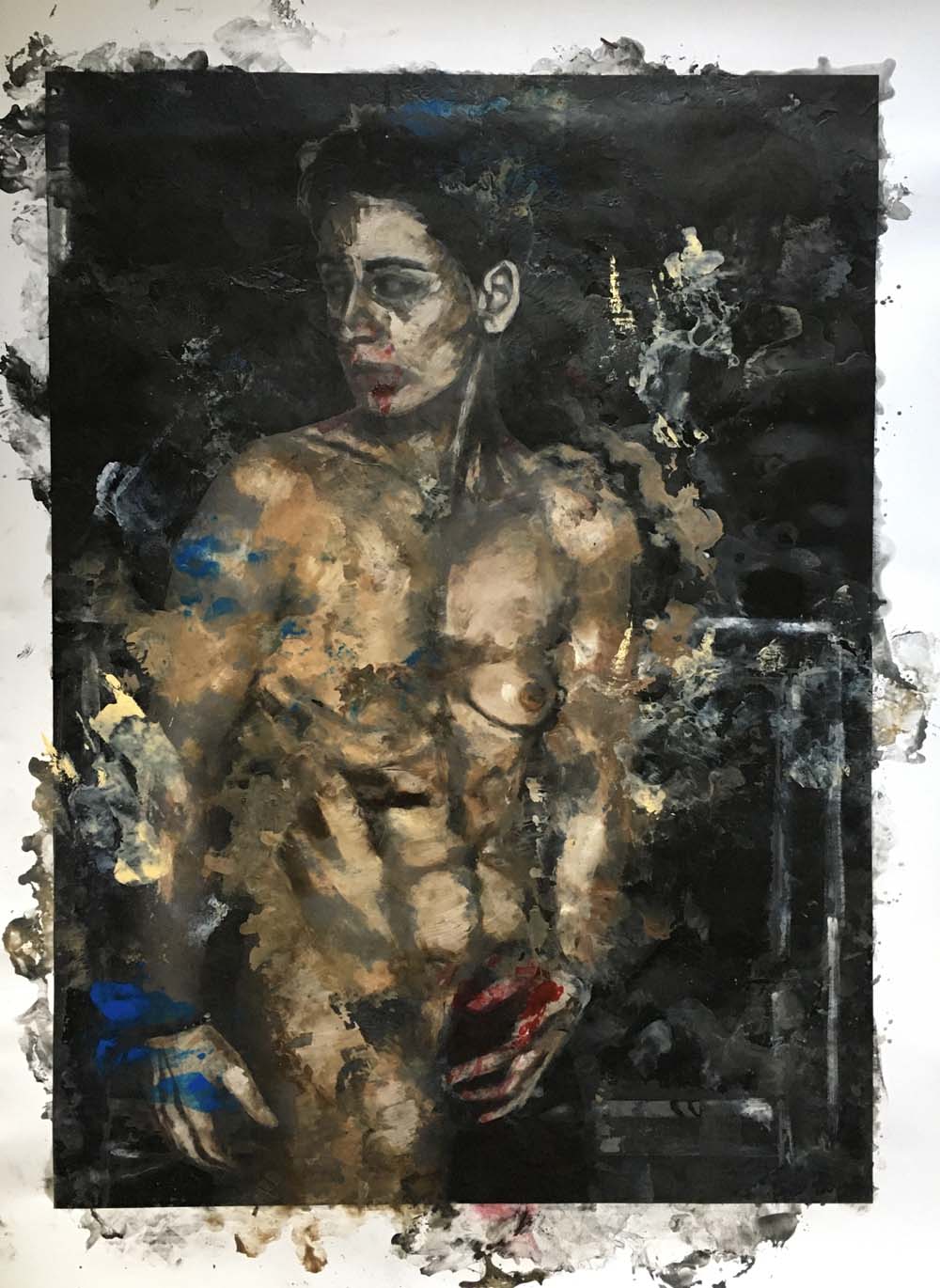 Ecorchee (Skinned), mixed media on paper print, 91x125cm by Francesca Alaimo.
Francesca Alaimo:
My work is an exploration of identity, vulnerability and courage. My subjects challenge others to see, feel and want the essence of what is rather than what appears to be. They have accepted that they are not meant to fit in but to stand out, and provocatively reveal the emotional layers of their traumas to those who dare to look closely. They have arrived at that irreversible place where an individual needs to take the world on and reveal their truth. In my exploration about gender identity the only thing that is clear is that nothing is clearly defined and that (self)perceptions and feelings coexist and battle at all times. What really goes on under the surface can be ambiguous and yet definite, contradictory and yet consistent. It is an act of courage and extreme vulnerability to disclose one's hidden self to the world knowing that others might not understand the nuances of it all. It is, however, necessary if one wants to start a dialogue towards (self)acceptance, visibility and self-affirmation.
So Why Not Do It Again?
Francesca Alaimo's works will be featured as a part of the on-line group exhibition, So Why Not Do It Again? which opens at 8pm on Tuesday August 18, 2020 via the Organ magazine website at http://www.organthing.com. – of course once the show is open it stays open, why should an on-line show ever close?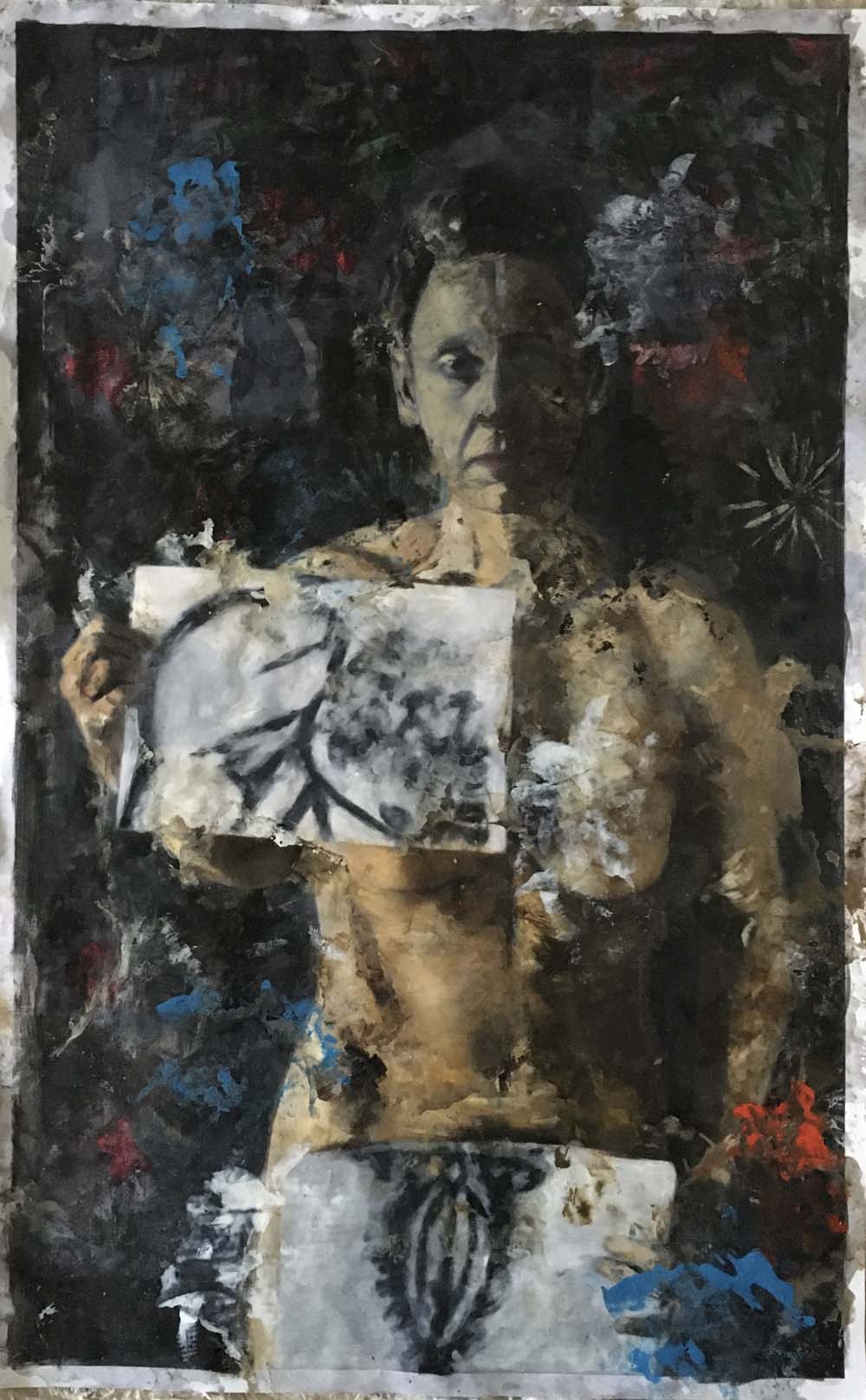 Game On, mixed media on paper print, 92x135cm by Francesca Alaimo.
About the Artist
Francesca Alaimo is an Italian British artist based in London. She is a self-taught mixed media artist who creates interventions on paper through manipulation and transformation of materials and images.
Instagram profile: @francescaalaimoartist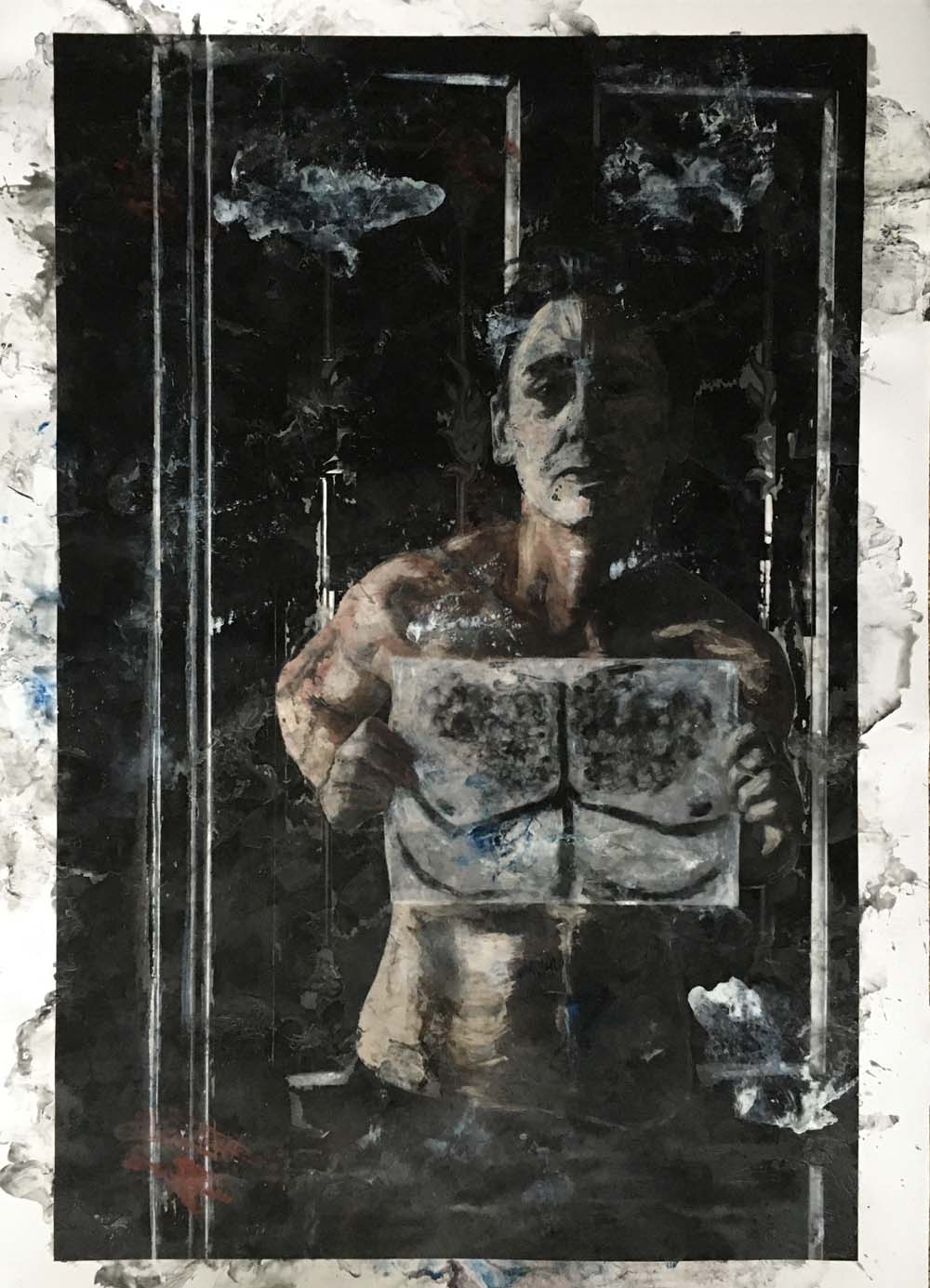 You don't see Me but here I Am, mixed media on paper print, 91x125cm by Francesca Alaimo.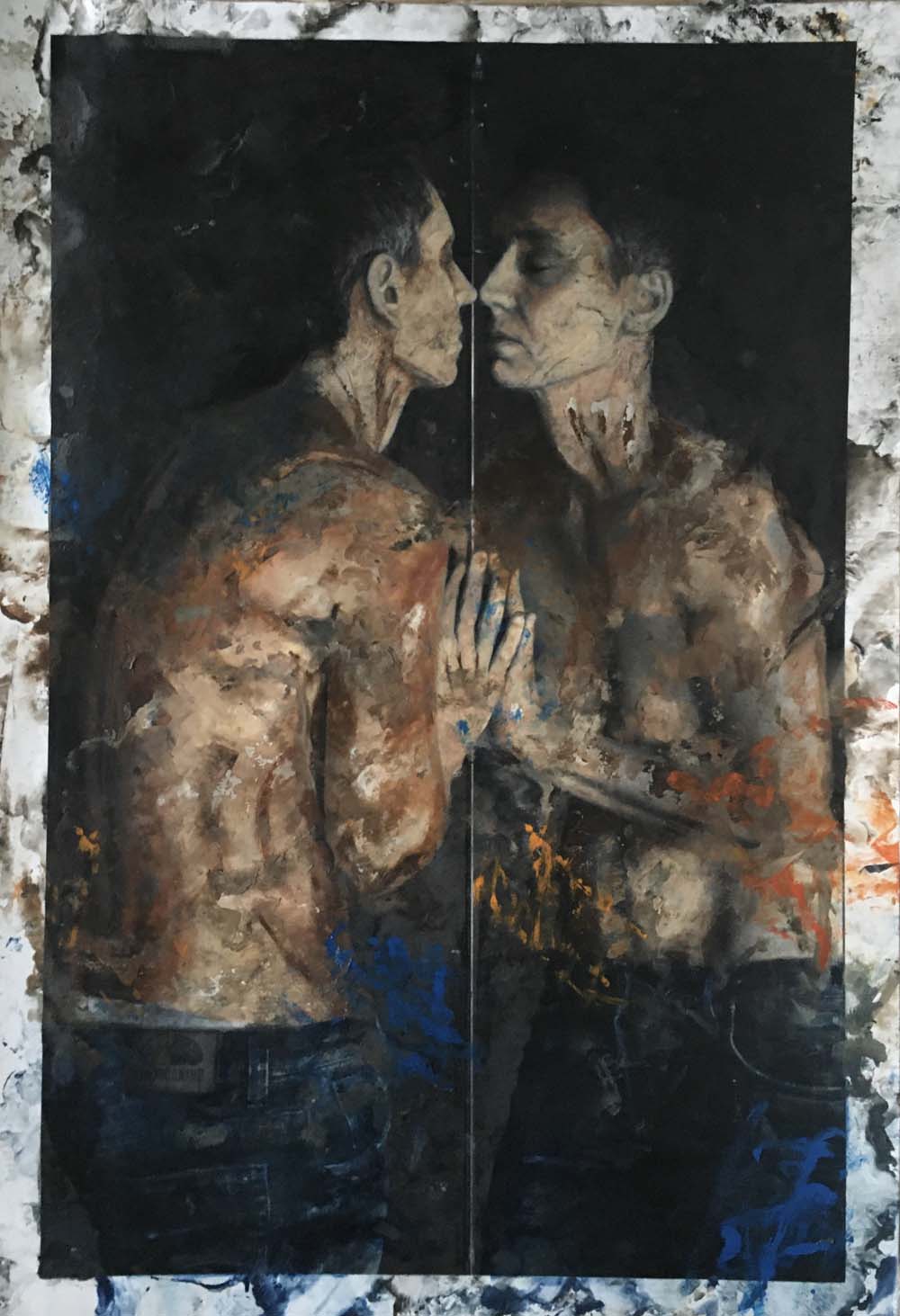 I thought I had lost You, mixed media on paper print, 89x129cm by francesca Alaimo.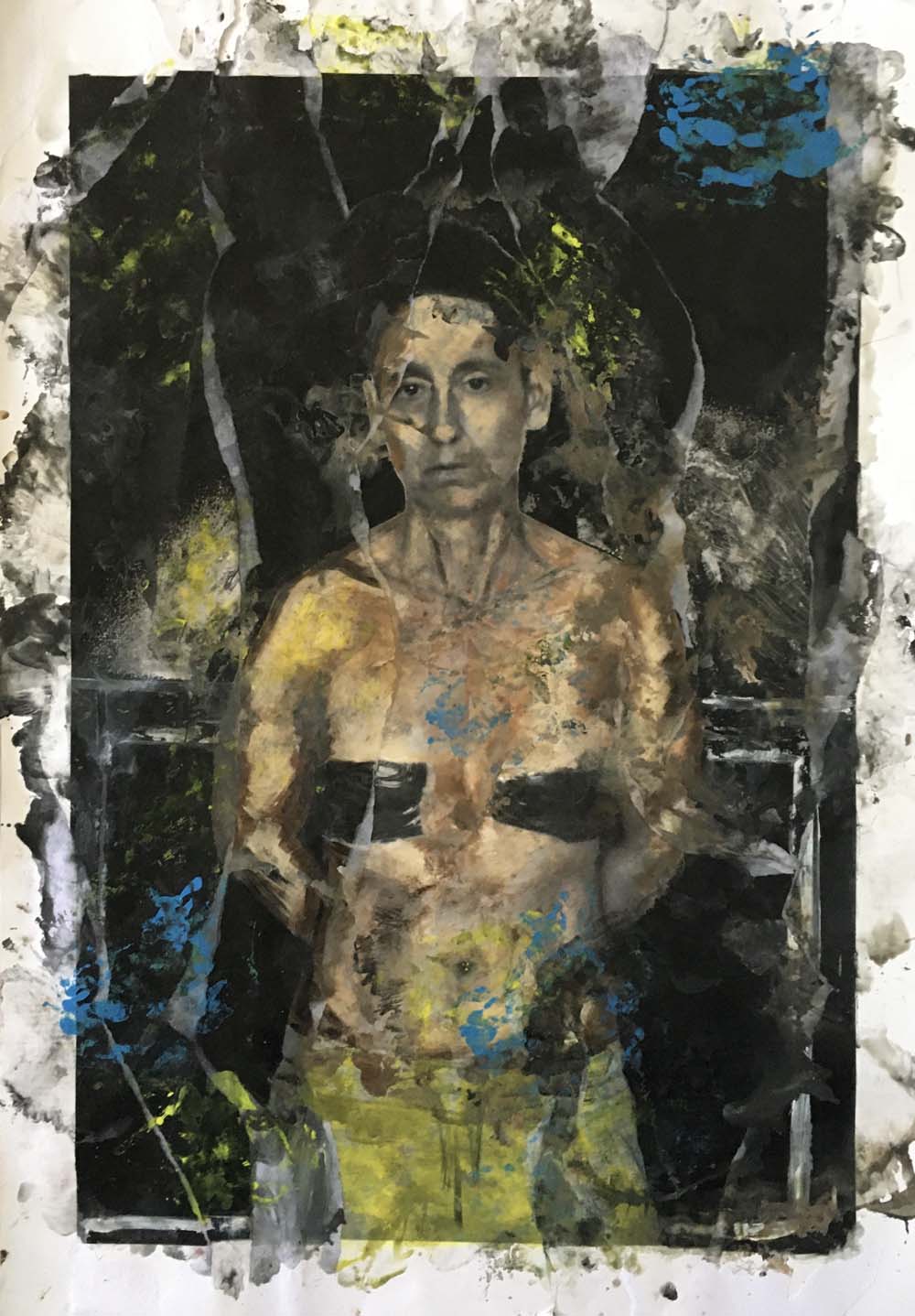 Every You becomes One, mixed media on paper print, 95x135cm by Francesca Alaimo.