Francesca Alaimo – Digression of Self
Artist statement and photos: Francesca Alaimo, England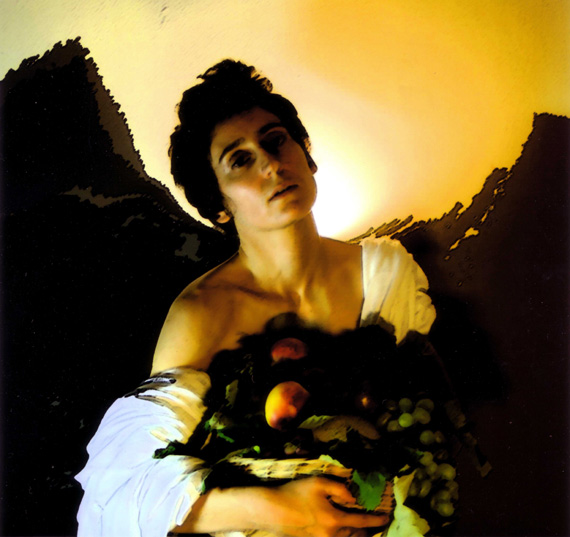 Boy with a basket of fruit, photo by Francesca Alaimo
Francesca Alaimo:
'My work Digressions of Self is based on and inspired by six paintings by the revolutionary Italian artist Caravaggio. These photographs are almost exact re-enactments of the original paintings with the one notable exception – I have replaced the body of male protagonist with my own. I then digitally re-worked each photograph to give the impression of oil painting, thus visually retaining the gravity and the status of the old master. The staging of each painting is both a replica and a self-portrait referencing my Italian heritage and my androgynous identity. The female figure replaces the original male character, not quite obliterating but permeating it. The metamorphosis is deliberately left incomplete and a disquieting incongruity occurs between this new unexpected protagonist and the classical connotations of the original work. While Caravaggio's painting remains easily identifiable the transgender identity of the principal character is also evident.
In real life Caravaggio's models were vagabonds, criminals and prostitutes, but in his paintings they were transformed into compelling religious and mythical subjects. The result is a restrained and unsettling tension in his work between the appearance and the essence of each of his characters. In this context, Digressions of Self is a defiant re-gendering of icons and a re-possession of qualities that traditionally have always been considered to be male, such as courage, wisdom, boldness, and strength. Challenging the assumptions of a binary sexual category system my work rebels against social limitations on gender conformity. This escape from the established boundaries of manhood and womanhood is an intensely grounding experience for both the artist and the audience. In fact, it promotes realization and empowerment, which culminates in Flagellation in the figure of a transgender Jesus.'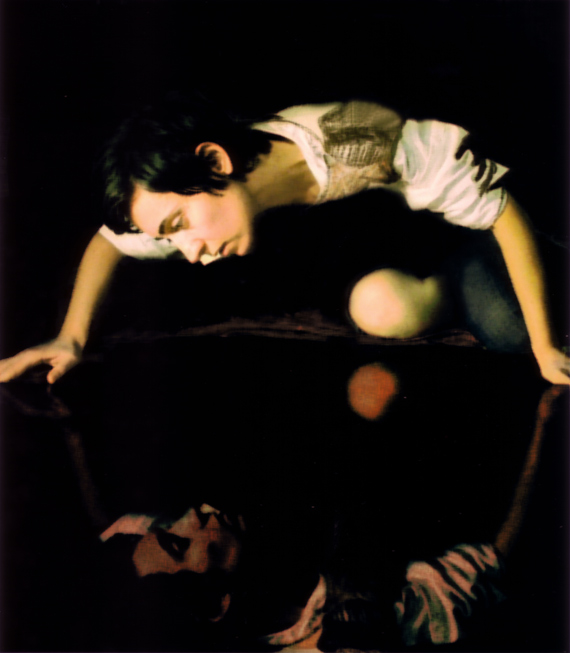 Narciso, photo by Francesca Alaimo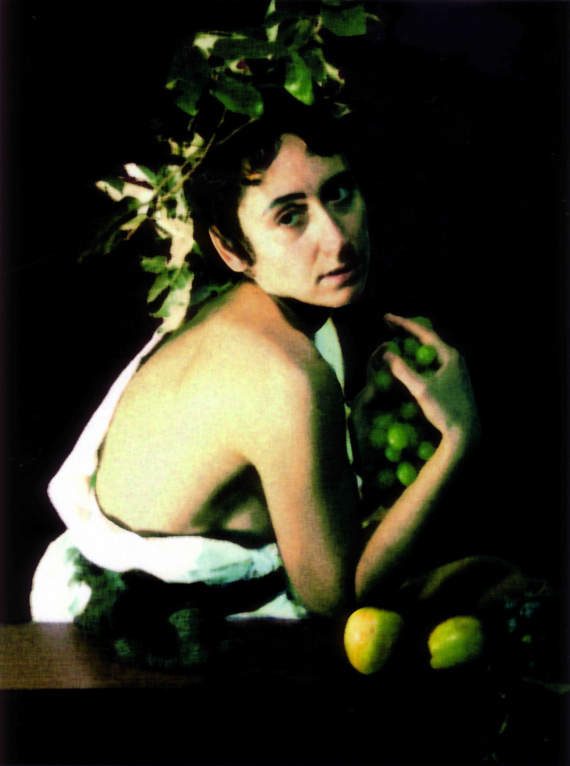 Bacchus, photo by Francesca Alaimo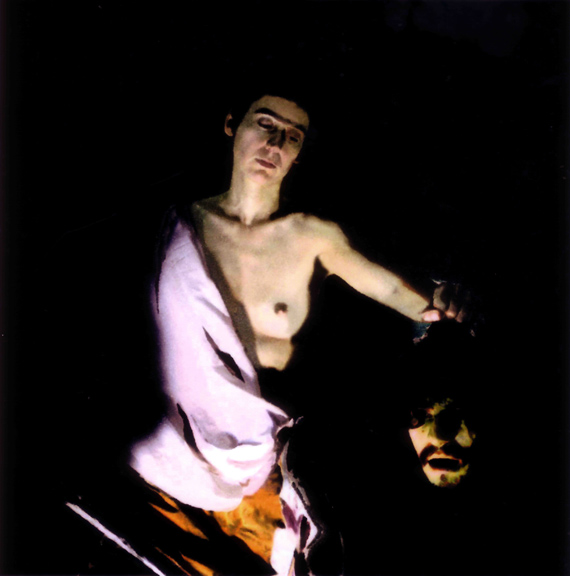 David & Goliah, photo by Francesca Alaimo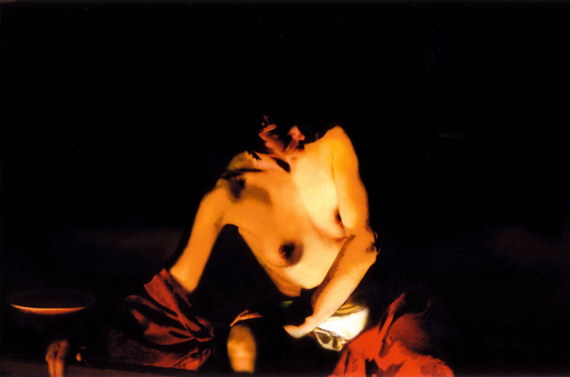 St John the Baptist by Francesca Alaimo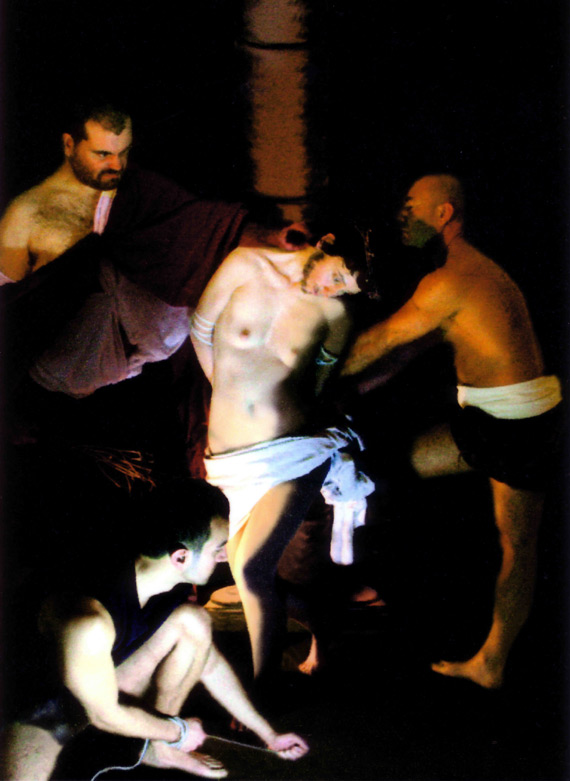 Flagellation, photo by Francesca Alaimo
About Francesca Alaimo
Photographer and queer woman Francesca Alaimo is inspired by questions that concern gender identity, challenge the standard notion of sexuality, engage and encourage the subversion of the expected. She experiments with her own image, investigating the relationship between the self and the body, the imaginary and the real, intimacy and exposure, appearance and essence. Francesca is based in England. She has been exhibiting her works since 2006.