Artist Talk at the Brooklyn Museum: Harmony Hammond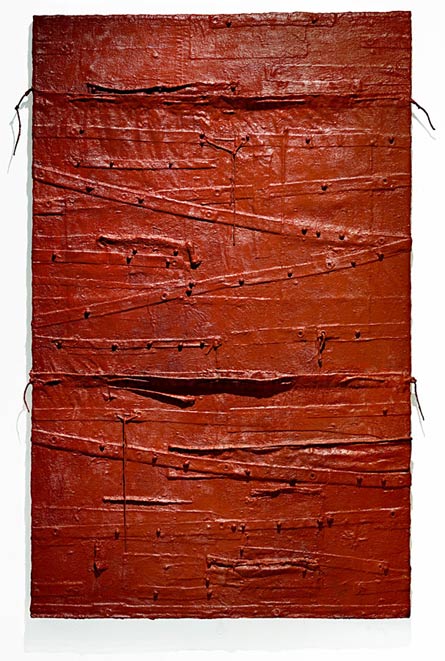 Harmony Hammond (American, b. 1944). Red Bed, 2011. Oil and mixed media on canvas, 80 1/2 x 50 1/2 in. (204.47 x 128.27 cm). Art©HarmonyHammond/Licensed by VAGA, NYC
WHAT'S A NICE FEMINIST LIKE YOU DOING IN THE MODERNIST PAINTING FIELD?
Sunday, December 16, 2012 at 2 p.m.
Iris and B. Gerald Cantor Auditorium, 3rd Floor
at the Brooklyn Museum in New York
Harmony Hammond will talk about her recent near-monochrome paintings and monotypes, which both participate in and oppose the narrative of modernist painting. Hammond's work introduces feminist and queer content into modernism, proposing a conversation between abstraction, materiality, and agency. This program is free with Museum admission.
About Harmony Hammond
Harmony Hammond is an artist, art writer and independent curator who lives and works in Northern New Mexico. Considered a pioneer of the feminist art movement, she lectures, writes and publishes extensively on feminist art, lesbian art, and the cultural representation of "difference". She is the author of Lesbian Art in America – A Contemporary History, (Rizzoli, New York) 2000.
Related Link
Harmony Hammond's online portfolio
We who feel differently, interview: Harmony Hammond