Hurray! Feminine Moments is 15 years!
November 2018. Feminine Moments.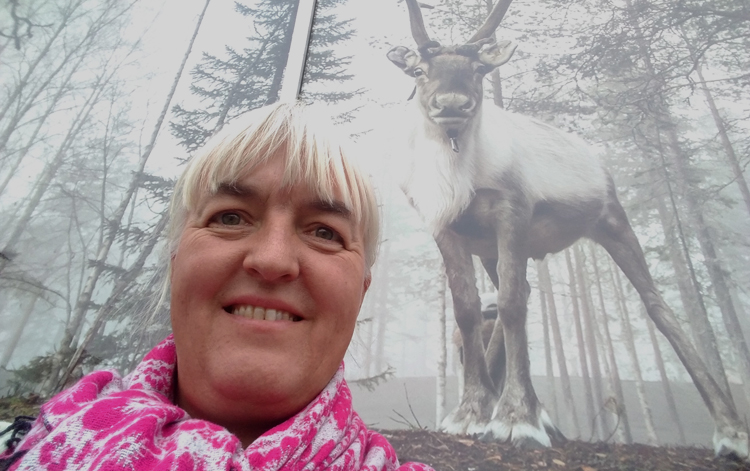 Birthe Havmoeller, selfie, November 2018.
Hurray! I am celebrating the 15th anniversary of Feminine Moments. Feminine Moments is a non-profit project.
In the early years it seemed much too difficult to create a steady stream of pieces of queer feminist art news. I had problems spotting the artists and their works in the media of the mainstream art world as well as in the gay press. Back then Feminine Moments was a much slimmer version than today. But then came the invention of the social media with websites such as Facebook and YouTube, along with a greater open mindedness in society with regard to queer art changed the world, and in 2008 I jumped at the opportunity to start blogging, creating a stream of positive storytelling about queer feminist art, rather than supporting the old assumption that lesbian and queer feminist artists are invisible.
Feminine Moments – A Labour Of Love
Creating a brand and developing Feminine Moments is the never ending story about technical tinkering with the website … This is Feminine Moments' timeline from the launch of the website until today, 15 years later:
2003 – I registered the domain name and launched Feminine Moments with a traditional html website that featured Feminine Moments' bibliography of lesbian art books and Feminine Moments' list of lesbian fine art links. Back then the title of the website read: Feminine Moments – A Scandinavian Website on Fine Art by Lesbian and Bisexual Artists.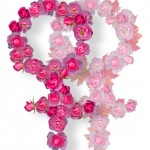 2006 – I redesigned the logo going from the old logo with cherry blosoms to one with roses.
2008 – I redesigned the website moving all the data from the old html site to a wordpress blog and I started blogging.
2012 – I launched a monthly newsletter and a Facebook group.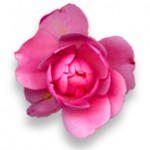 2013 – Feminine Moments' 10th anniversary; I did the second upgrade of the website with a new format, taking the website from the traditional blogging format with one text column to it having the four columns and lots of images (like today). And with the new format came a new logo: the rose.
2015 – I upgraded the newsletter format so that it also includes lots of images.
2016 – I had finally realised that the world had gone queer and it was time to rebrand Feminine Moments, so I created a new tag line for the website: Feminine Moments – Queer Feminist Art Worldwide. That year I also implemented a submission form.
2017 – I redesigned the format of Feminine Moments' bibliography.
2018 – I published  my newsletter issue no. 75 last September and I celebrate my 15th anniversary with Feminine Moments.
A lot of my tinkering on the website has also been about categorizing the published materials, tagging the artists and  making the back catalogue userfriendly. I am especially happy about the tab 'Featured Artists', where I present all the artist statements and artist features published through out the years.
The Story of the Name: Feminine Moments
The story of the name of this project is quite simple: I invite you to spend a moment, looking at an art work. A feminine moment without any masculine testosteron which may kick in and send you off in a hurry to the next work or the next exhibition… Please take your own sweet time to get familier with the works made by a queer feminist artist. Spend a feminine moment gazing on a single work of art or watch a video and listen to a woman artist talking about her art projects. I promote queer feminist artists and their art projects. They are all amazing women artists, working hard to create fine works of art for us to enjoy. I am honoured to share their works of art at Feminine Moments
Love and kisses
Birthe Havmoeller
Editor of Feminine Moments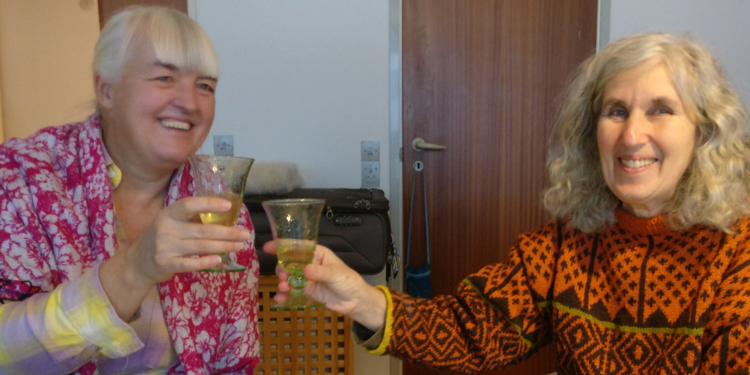 Birthe Havmoeller, Editor of Feminine Moments, and her guest Barbara Katzin celebrate the 15th anniversary of Feminine Moments. Photo: Lise Hougaard.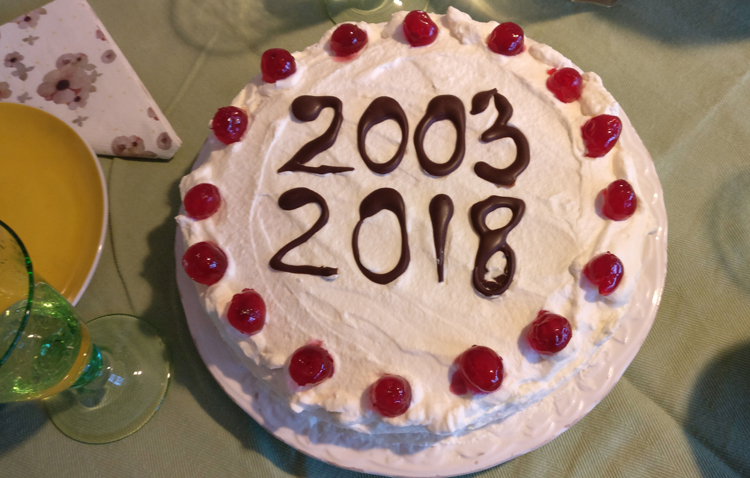 Feminine Moments birthday cake.