Installation view From 'Black On White' by Laura Lilja
Photos and installation: Laura Lilja
Installation views from Laura Lilja's exhibition 'Black On White' at
Titanik-galleria, Itäinen Rantakatu 8, Turku, Finland, 7.1. – 30.1.2011.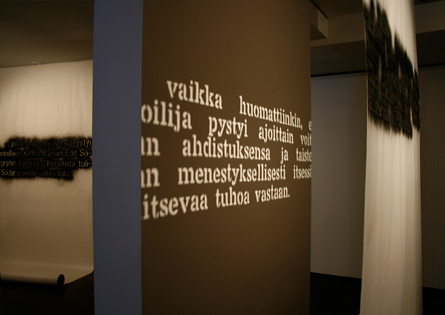 Text about Juvonen and Olsson, installation by Laura Lilja, 2010-11
Laura Lilja about her exhibition:
The starting points of the exhibition are obituaries of certain deceased Finnish artists, as poet Isa Asp, author and poet Eeva-Liisa Manner and author, illustrator and painter Tove Jansson. The obituaries have been published in Finnish newspapers during 19th-21th centuries. What and how they told about artists' private life? What can be read behind the conventions or between the lines? Is it possibly to question the hetero-norm by studying the obituaries and repeating them slightly differently?
… Read the rest of her artist statement: Laura Lilja: Black On White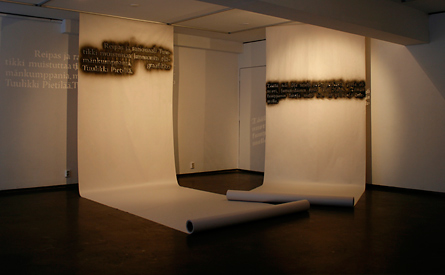 Text about Tove Jansson and Isa Asp, installation by Laura Lilja, 2010-11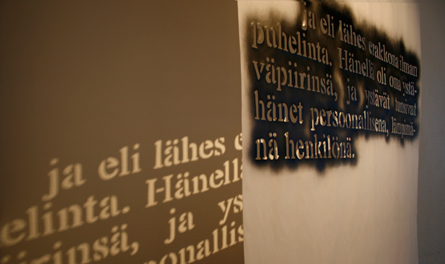 Text about Eeva-Liisa Manner, installation by Laura Lilja 2010-11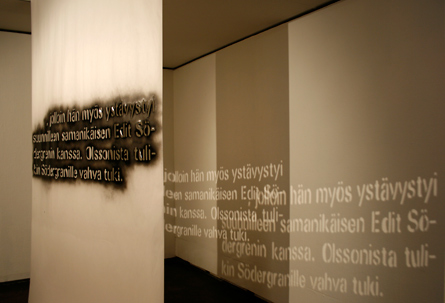 Text about Hagar Olsson, installation by Laura Lilja, 2010-11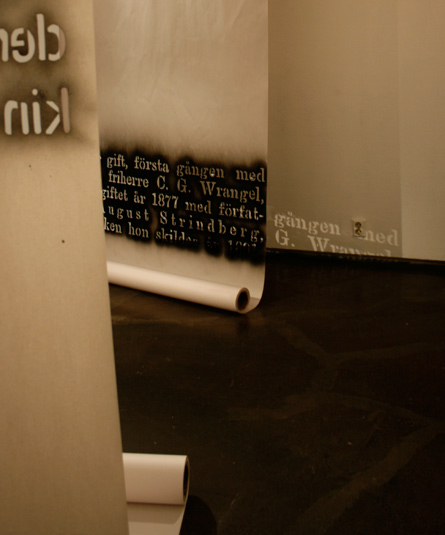 Text about Siri von Essen, installation by Laura Lilja, 2010-11
Black On White - Exbibition Poster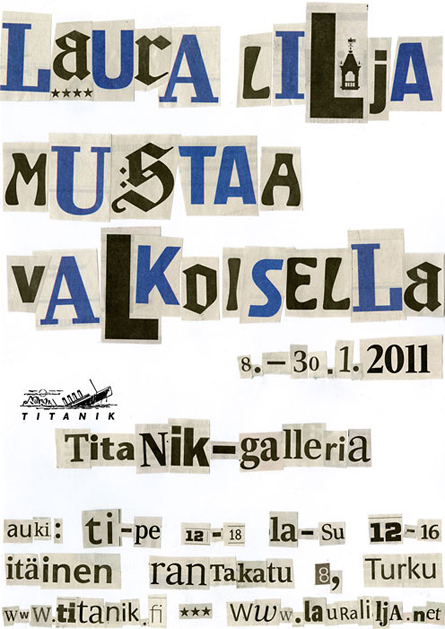 Exhibition poster 'Black On White' at Titanik-Galleria, Finland by Laura Lilja
Related Link
Laura Lilja's website