Queer Art At The Midsumma Festival In Melbourne Australia
The first week of the 2011 Midsumma Festival is jam-packed with queer visual arts launches. There's an overview to them at the festival's website. Most of the art shows run for the duration of the festival January 17 – Febuary 6 2011, so if you miss the launches you still have plenty of time to see the exhibitions.
GOWEST Contemporary Art exhibition - Art With Attitude...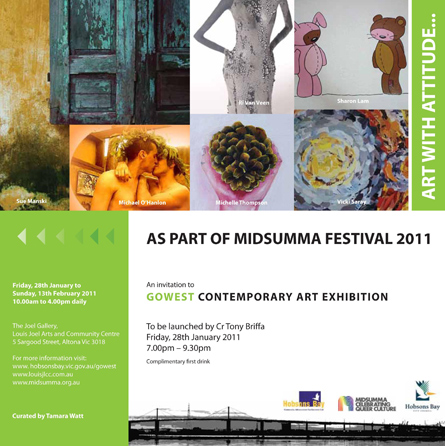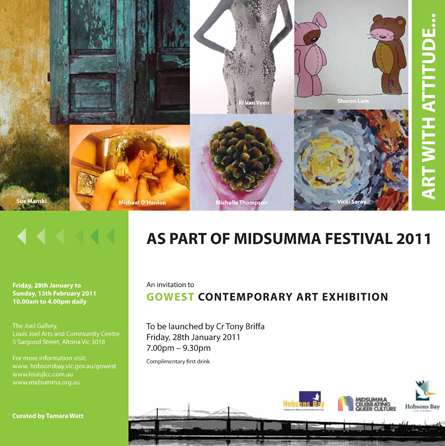 GOWEST Contemporary Art Exhibition
Friday, 28th January to Sunday, 13th February 2011
10.00am – 4.00pm daily
Free Admission
The Joel Gallery, Louis Joel Arts and Community Centre,
5 Sargood Street,
Altona 3018, Australia
The GLBTIQ artists with an attitude are: Sharon Lam, Sue Manski, Michael O'Hanlon, Victoria Saray, Michelle Thompson and Ri Van Veen. The group show is curated by Tamara Watt.