Jan Morley – A Liberty Body
Text by Jan Morley, UK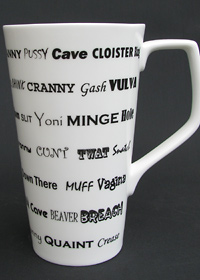 I have been designing for the tableware industry for about 15 years and I also own and run an online gift store [Liberty Bodies], which sells primarily to the Gay & Lesbian market and I am always amazed at the reaction the mugs get at Gay Prides – the most common comment is "My mother would go mad if she saw that." What I find interesting is that they never say – "My dad would go mad." – in fact when asked they usually say that their dad would love it. I have never had that reaction at a heterosexual venue. It feels odd that there we all are at a Pride event celebrating difference, diversity and acceptance of who we are but at home it is not like that for a lot of people – there are still high levels of secrecy, shame, embarrassment and fear of being found out. My mugs and artwork are about bringing the political into the home and confronting attitudes around sexuality, feminism and acceptance.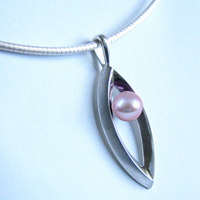 I suppose I don't see myself primarily as a gay/queer artist – I see myself as a female artist who is also a lesbian. I think who I am does come out in my work so there is always going to be some gay element in what I do. I don't think that anybody who has gone through the coming out process can have exactly the same view of the world as a straight person.
To accept ourselves as we are we need to be comfortable with our bodies and to embrace our unique differences.
I felt strongly that I would love to use this platform to produce not only my designs but other artists work. I love the fact that with today's technology I can easily translate any ideas onto the computer and then have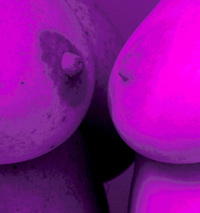 them made in relatively small quantities – bringing the punk element into business.
So I see Liberty Bodies as a vehicle for celebrating ourselves in our diversity; whether gay, lesbian, bisexual, transsexual, straight, fat, thin, whatever or whoever you are.
/ Jan Morley
Above illustrations:
Pussy Portfolio Mug, Natural Pink Vulva Necklace, and 'Close'  by Jan Morley, UK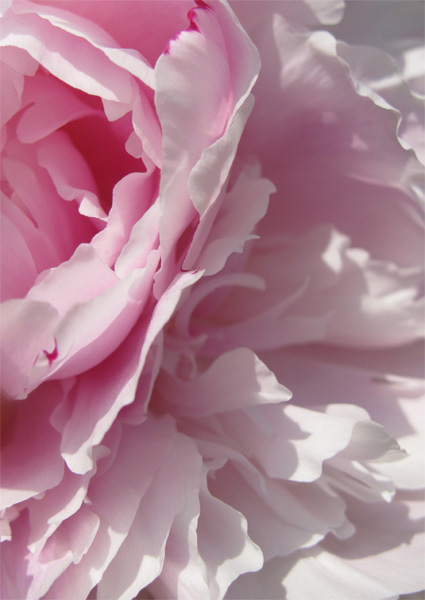 Vulva by Jan Morley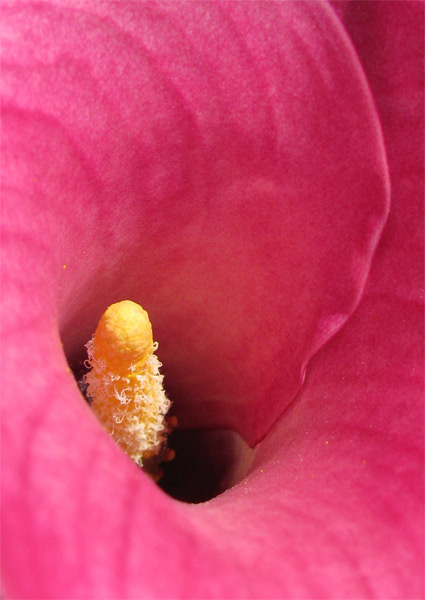 Poker, Limited Edition Print from a photo by Jan Morley for Liberty Bodies.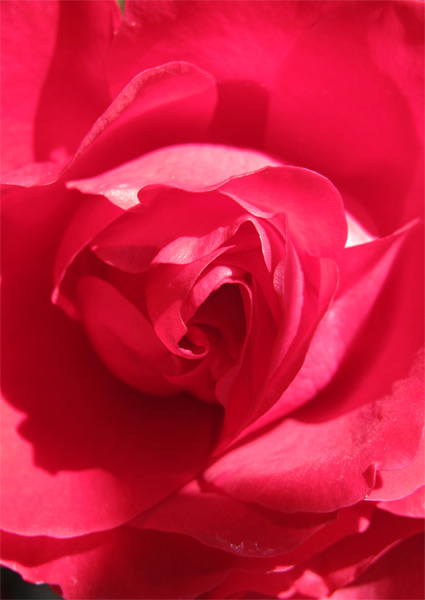 Cunnus, Signed Limited Edition print from a photo by Jan Morley exclusively for Liberty Bodies.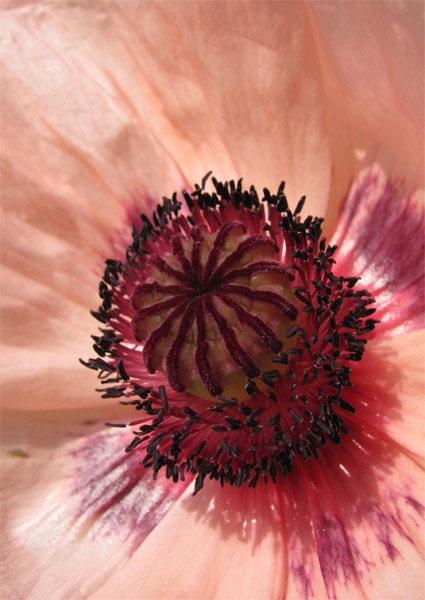 Cervix by Jan Morley
About Jan Morley
Jan Morley, UK, has been a designer for the last 15 years producing tableware designs. Her aim is to challenge boundaries and produce art with a difference. She occasionally writes poems and has been known to perform them on stage. You can see her art works at GFEST 2010 Visual Arts Exhibition, Mon 8 to Fri 19 Nov 2010, Hampstead Town Hall / InterChange Studios, The Atrium, Hampstead Town Hall 213 Haverstock Hill, London NW3 4QP, UK.
Related Links
Jan Morley's Blog
---
Tagged Artists in This Post:
---