Kavel Rafferty: Queer Flowers at White Conduit Project Gallery, London
Press Release by White Conduit Project Gallery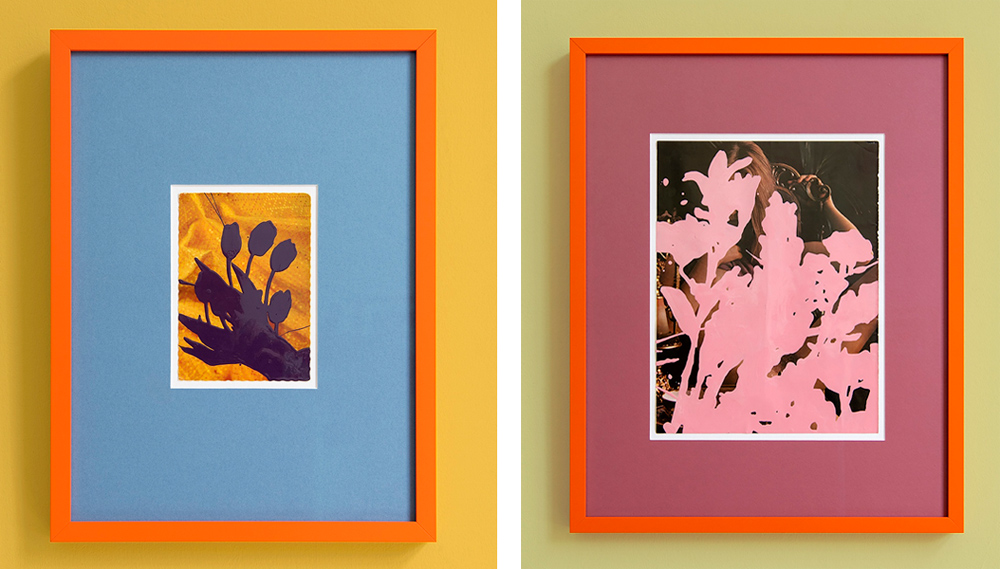 2. Queer Flower & 1. Queer Flower by Kavel Rafferty.
First Solo Show for 'Queer Flower' artist Kavel Rafferty
Kavel Rafferty: Queer Flowers
at White Conduit Project Gallery, London
July 20-25, 2021
Mixed-media artist Kavel Rafferty, who uses found materials to make her assemblaged and collaged artworks, has announced her first ever solo show – 'Queer Flower' – to take place in Islington, London at the White Conduit Project Gallery from July 20-25, 2021. The show's artworks examine artistic tropes of flowers and floral still life, exploring ideas of remembrance, censorship and queerness – both in the modern LGBTQ+ community sense, as well as the original meaning of queerness as something out-of-the-ordinary or peculiar.
[Kavel Rafferty], 'I subvert photographic copies of flowers, taken from found flower arranging books and second-hand postcards, by redacting them with ink and collage' Kavel Rafferty explained. 'Sometimes I block out the details and delicacy of the flowers completely, using ink brush marks to create shadows and silhouettes – denoting a singular absence of light to create a permanent record of the space the flowers once occupied. Vivid pops of colour counterbalance this, making the flowers seem alien and strange.'
A Queer Perspective
Kavel Rafferty also commented on the inclusion of images of women in her work, often used, as in this series, alongside the images of flowers. 'As a queer woman, I am very conscious of how I portray women in my work. I am interested in the female gaze and in messing with context. By combining images of women and flowers, I play with the objectification and over-sexualized images of women and aim to challenge stereotypes by cutting and painting source materials.'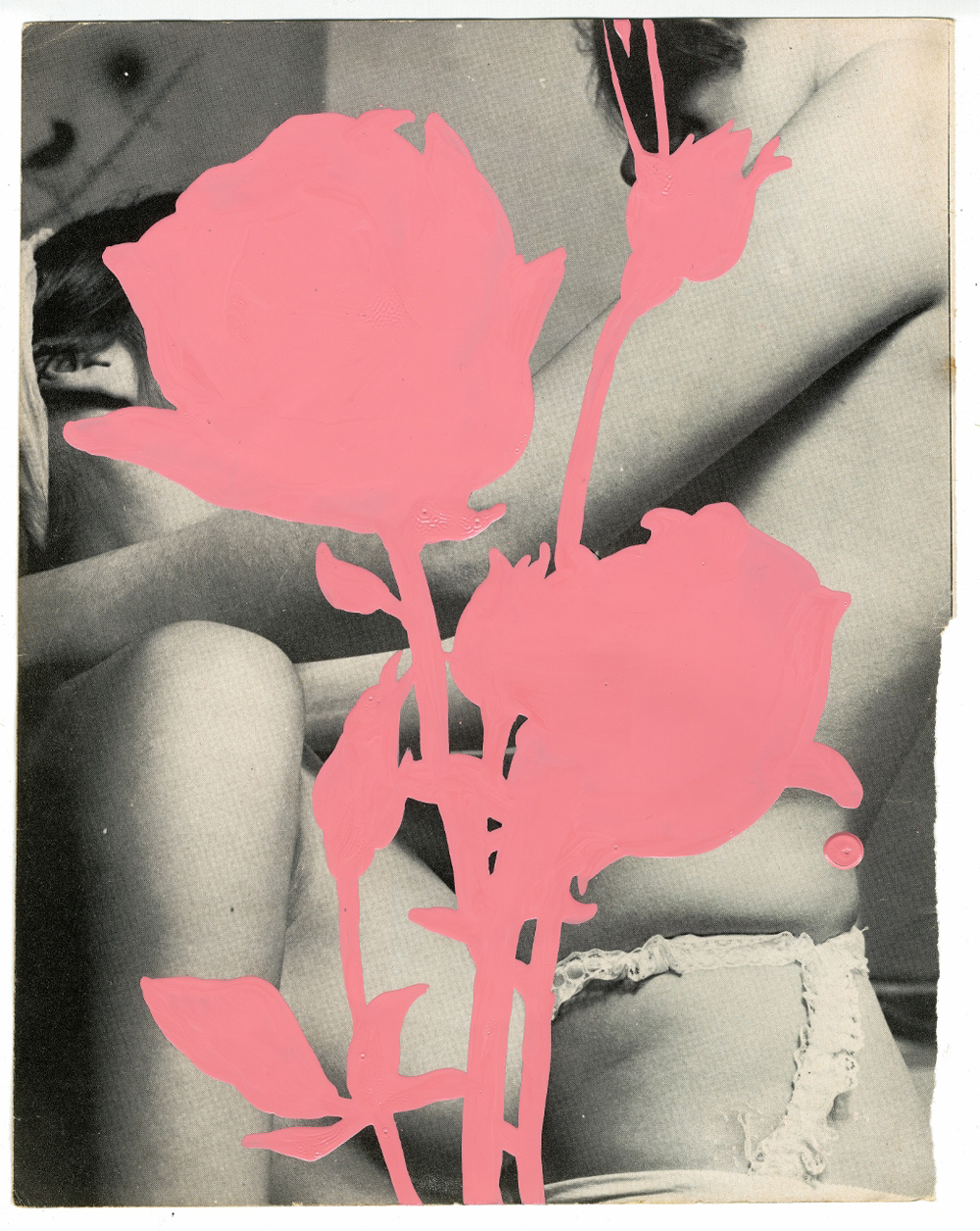 5. Queer Flower (unframed) by Kavel Rafferty.
Being Framed
The framing for the individual pieces within the show is an integral part of Kavel's work. On some pieces more colour has been added via window mounts and carefully-selected, bespoke powder-coated metal frames. These elevate these small works to something less domestic and give them an added solidity.
'Ideally', Kavel commented, 'they would be displayed on a wall in the hue of my choosing, but I don't think I can be that prescriptive – unless people would like to invite me round?!'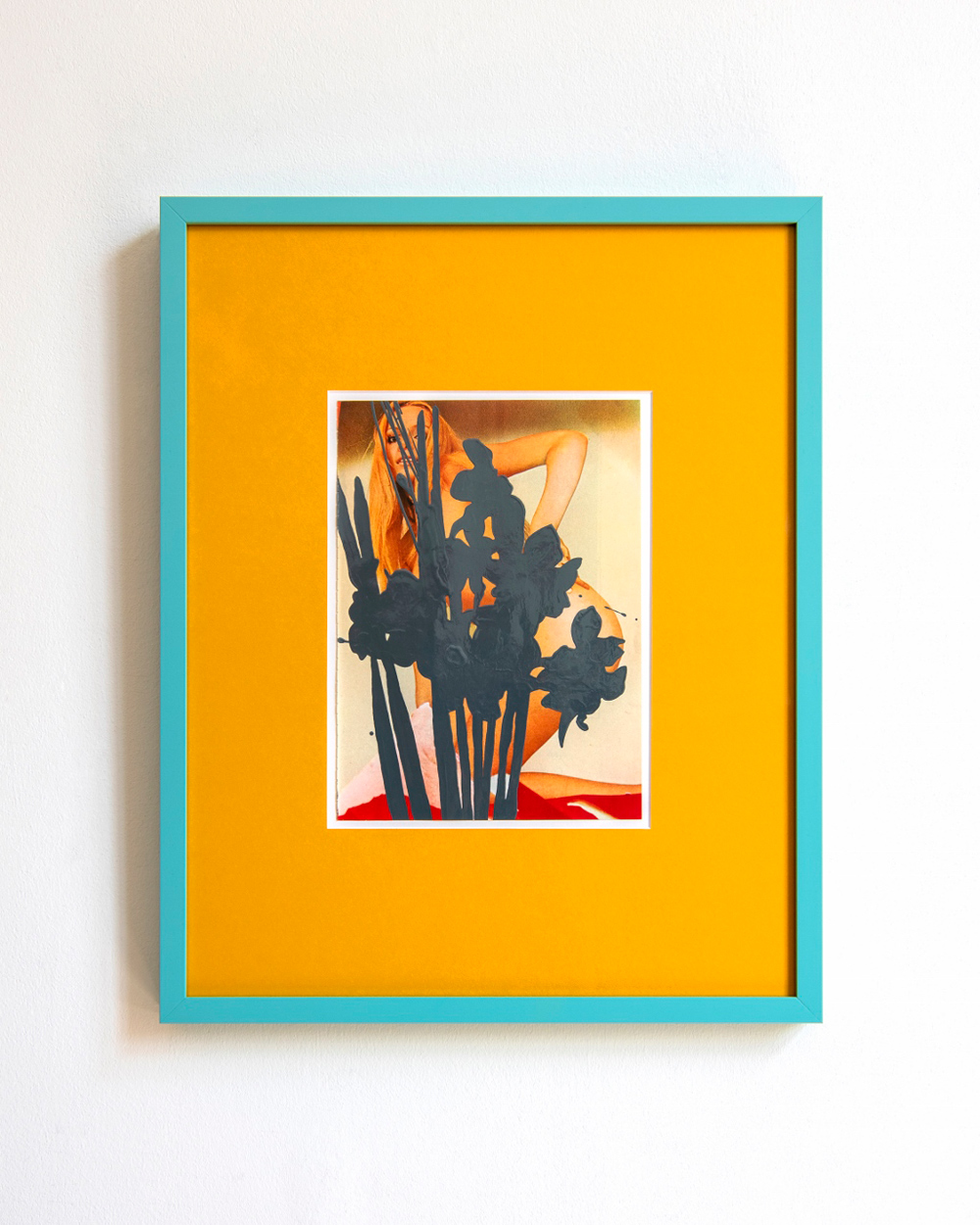 4. Queer Flower by Kavel Rafferty.
About Kavel Rafferty
Kavel Rafferty was raised by hippy parents. Her name Kavel – meaning lotus flower in Hindi – is the probable result of her father's travels across India. The family's wanderlust meant that both that her family and she herself have travelled a lot, with Kavel living first in the UK, then Sweden and, for more than a decade, Barcelona, before settling in her current location of Margate in Kent. For 25 years, Kavel worked as a highly-acclaimed illustrator – for everyone from Vogue, Elle Deco, Time Out and The Guardian to Habitat and Penguin Books – before a six-week art residency in Mexico City at the start of 2020 changed everything.
[Kavel], 'I began to examine the possibilities of using found materials, such as old magazines, appropriated images, abandoned furniture and recycled backgrounds. There is value and beauty in this discarded stuff, and it's a frugal and relevant way of working in a time of mass production and waste. What I discover, whether at a flea market in Mexico City or on the streets of Margate, dictates what I make that day or that week – from old porno mags and cookery books to gardening publications and knitting pamphlets. These gathered materials are examined, altered and combined to form a new image and a new narrative.'