Kim Leutwyler a Feature Artist in The Midsumma Visual Arts Exhibition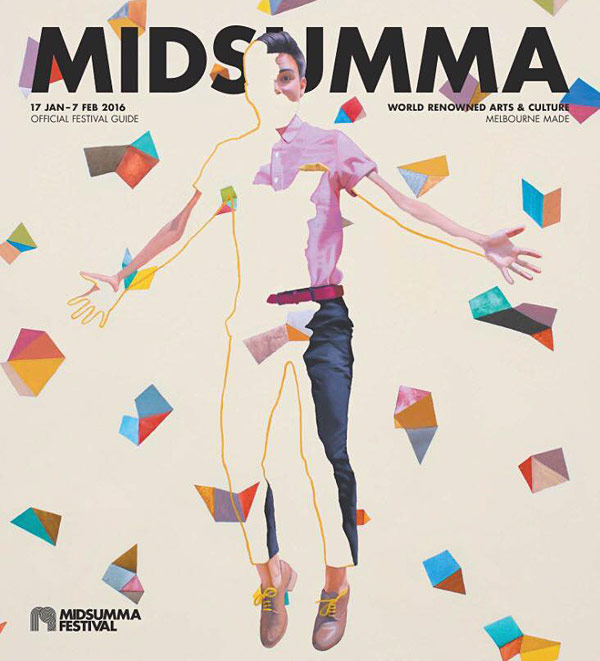 Midsumma Festival 2016 Guide Cover by Kim Leutwyler
Kim Leutwyler: Really excited to share that my painting is the hero image for Midsumma 2016, Melbourne's annual queer festiva!. I'll also be a feature artist in the Midsumma Visual Arts Exhibition 17 Jan – 7 Feb, 2016.
I create paintings of LGBTQIA-identified and Queer-allied women, most recently focusing on those who have impacted my life in some way. I create patterns and abstractions from each subject's social environment as a subtle vernacular to portray the layers and complexities of identity. In the Midsumma Guide Cover image I have created a pattern based on the theme of inclusion. The pattern is comprised of a variety of shapes and colours upon which the viewer can cast their own interpretations. The figure in the foreground is largely unpainted so as not to represent any particular person, thus inviting a sense of inclusion in the portrait.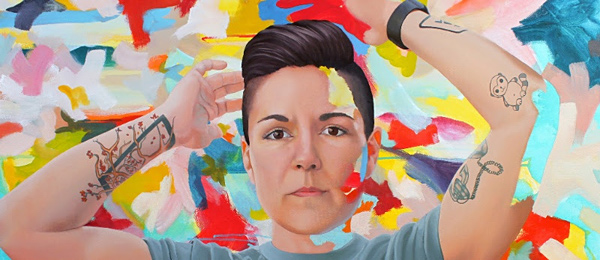 Kim Leutwyler, 2015.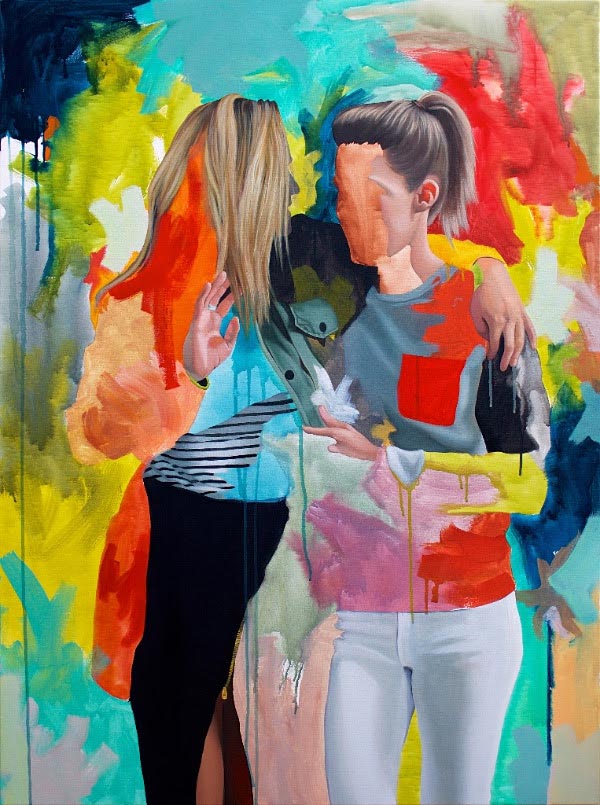 Painting by Kim Leutwyler.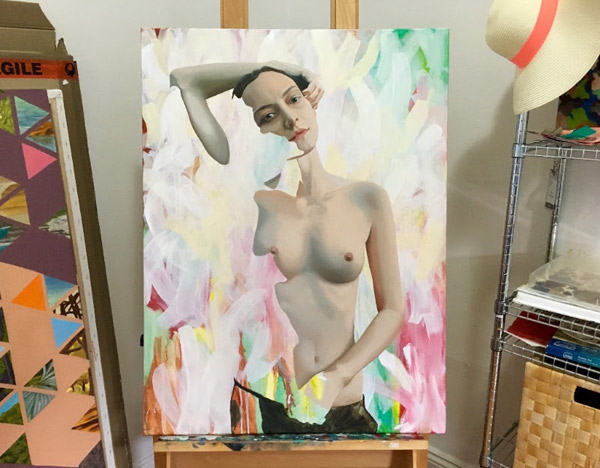 Work in progress, studio view by Kim Leutwyler.
About Kim Leutwyler
Born in America, Sydney-based Kim Leutwyler migrated to Australia in 2012. She works in a variety of media including painting, installation, ceramics, print media and drawing. Leutwyler holds concurrent bachelor degrees in Studio and Art History from Arizona State University, and additionally graduated from the School of the Art Institute of Chicago with a Painting and Drawing degree. Her artwork has been exhibited in galleries throughout the United States and Australia, and she is part of a permanent collection at both the Naestved Cultural Center in Denmark and the Brooklyn Art Library in New York. The Archibald Prize will be her first museum show. Kim's recent portrait of Ollie Henderson is currently touring Australia as a part of the Archibald Prize Exhibition 2015.
More info via http://kimleutwyler.com/
Related Links
Kim Leutwyler – First Time Archibald Finalist
Kim Leutwyler – Artist Statement