L-CALENDAR 2011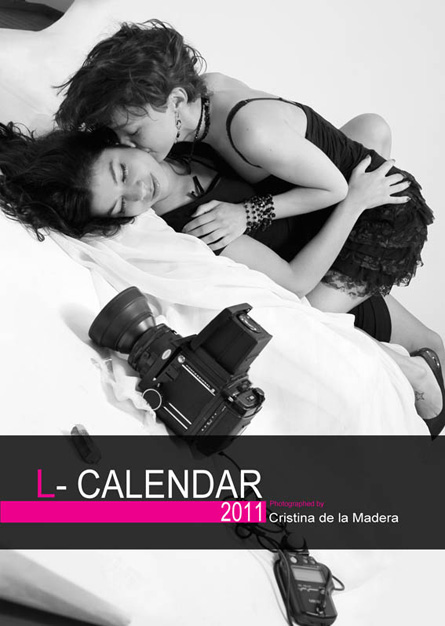 The cover of L-calendar 2011 by Cristina de la Madera
L for Lesbian – this is THE calendar for gay women. Belgian photographer Cristina de la Madera (b. 1982) is the author of this fine calendar with sensual black/white photos of real lesbian or bisexual coples in everyday situations (see cover photo of the calendar above). Her photos have been published in magazines such as Diva (UK), L-mag, Siegessaule + LEO (D), BLIKK (N)  and Clubbing (I).
You can buy her calendar  online at the L-calendar website or in few gay shops in cities such as: London, Birmingham, Brighton (UK), Amsterdam (NL), Antwerpen, Gent (B), Berlin (D), Lyon + Paris (F) and Vienna (A).
L-calendar
Photos by Cristina de la Madera
Size: A3, or 42 cm x 29,7 cm, or 16,5 x 11,7 inch
L-calendar with 12 black-and-white pictures
ISBN: 9789081107136
EAN: 9789081107136
Related Link
The L-calendar website and Cristina de la Madera's online portfolio.