Looking Ahead to NQAF – 2016!
Excerpt from the Queer Cultural Center's newsletter by Pamela Peniston, artistic director of NQAF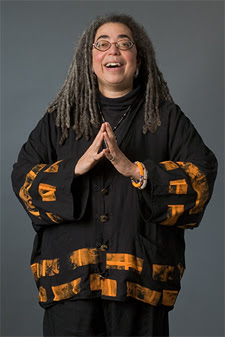 Thank you so much for attending the events of the 2015 National Queer Arts Festival!
I believe our artist / curators brought some of the most exciting, topical & beautiful work to stages in SF & Oakland this year!
You are an integral part of Qcc and you support NQAF artists with both your attendance and, when possible, your ticket purchase.
Tonight we begin the next round of commissions to artists for 2016! If you have a great idea for a program, we ask you to come to our commissioning meetings for Creating Queer Community!
We also urge you to support queer art with a contribution to Qcc – we are hoping to expand our program into the East Bay and your donation to Qcc can help this happen!
Thank you!
Photo: Pamela Peniston, artistic director