Louise Catherine Breslau in her studio in 1912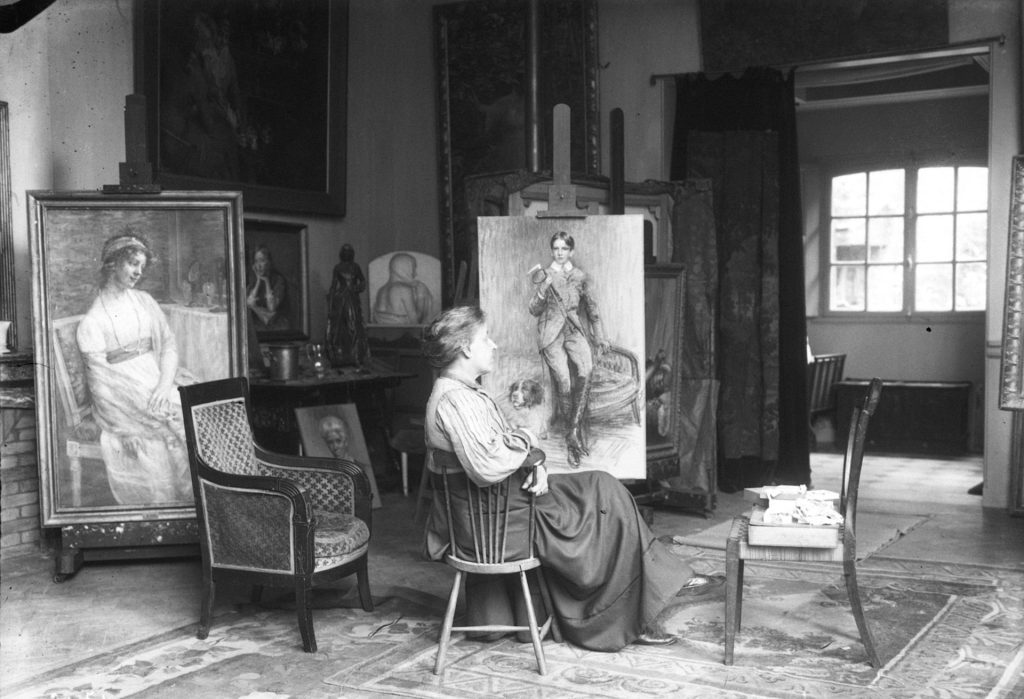 Louise Catherine Breslau (1857-1926) in her studio in 1912.
Louise Catherine Breslau (1856–1927) was a German-born Swiss painter, who learned drawing to pass the time while bedridden with chronic asthma. She studied art at the Académie Julian in Paris, and exhibited at the salon of the Société Nationale des Beaux-Arts.
Madeleine Zillhardt (1863-1950), a fellow student at the Académie Julian, became Breslau's muse, model, confidant, and partner of over forty years. Breslau died after a long illness in 1927. Madeleine Zillhardt inherited much of Breslau's estate, and in 1928, the École des Beaux-Arts in Paris honored her with a retrospective.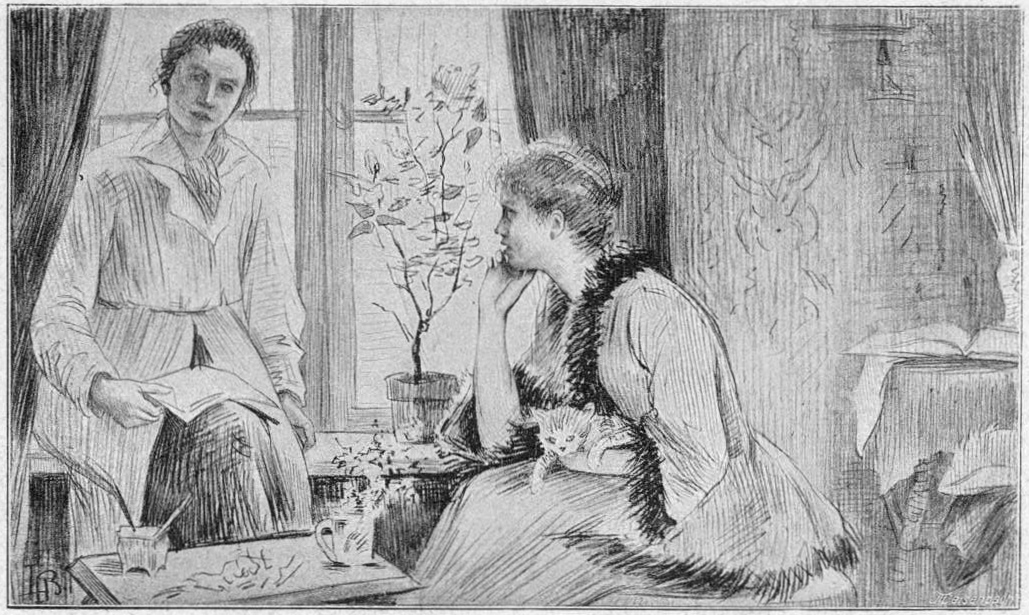 'Gegen das Fenster'. Drawing for 'La Vie Pensive' with Madeleine Zillhardt by Louise Catherine Breslau. The drawing is an illustration for the Münchener Jahresausstellung von Kunstwerken Aller Nationen im kgl. Glaspalaste 1891, 3. Auflage, published on 24. July, München 1891.