Lupe Ficara: S1 – Frohnau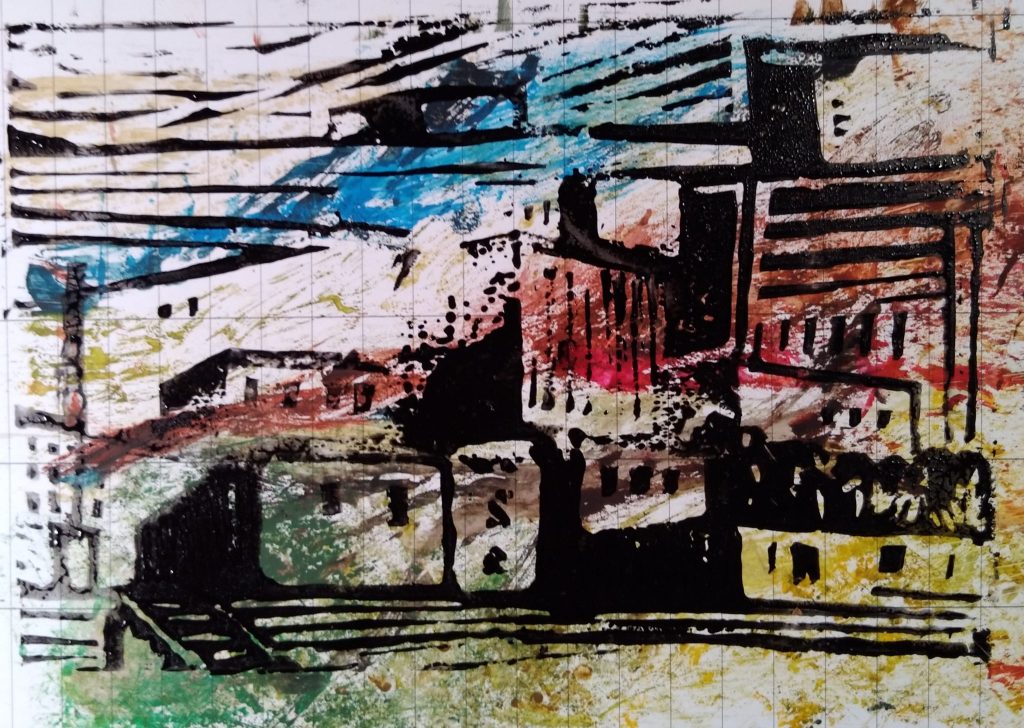 Work by Lupe Ficara
Exhibition
Lupe Ficare: S1 – Frohnau
March 8 – April 2, 2022
at Micamera, via Medardo Rosso, Milano, Italy.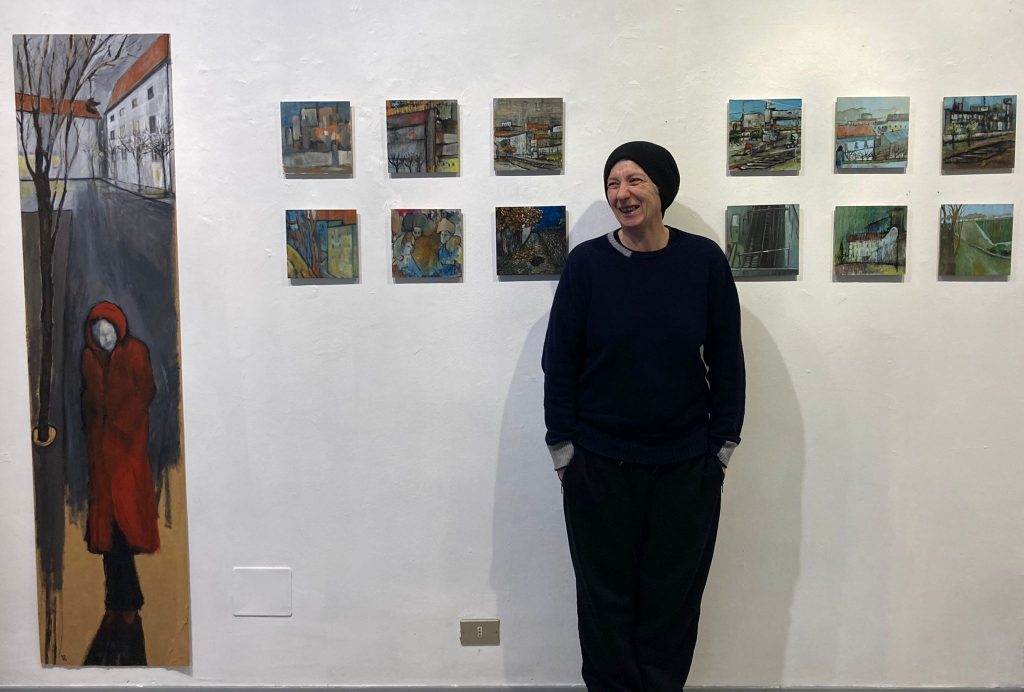 Lupe Ficara at the exhibition.
In March, Micamera will host its first exhibition of paintings. The artist is Lupe Ficara, an Italian artist living in Berlin. The title of the exhibition is 'S1 – Frohnau', which is the underground line Ficara takes to go to work every day. It is a selection of oils or acrylics on different media – wood or paper – always recycled material, whether it be sheets of waste from a warehouse or a wardrobe door thrown in the street…
Ficara writes:
"In every city in Europe and probably in the world, gentrification is making the social fabric a ridiculous semblance, a trendy aperitivo in designated places.
We can only slow down the process, resisting by all means.
The hardest part is dodging the ability of the forces at play to turn our spontaneous gestures of resistance into points to their advantage.
Why cities?
Because I hate them and I love them.
Then I would rather say: why suburbs, edges, railway embankments, subways and other depressing places?
I refuse to paint the glitz of the effort to flatten everything into a single globalised, glossy, super-securitised, obscenely sanitised panorama.
Ever since I was 14 years old, a centrifugal force called capital has been pushing me further and further to the edges, painting borders that are increasingly blurred: they are dismantling on one side, multiplying on the other. Never has the city seemed so pixelated and crystallised to me as it does today."
About Lupe Ficare
Lupe Ficara was born in Milan. She had lived in Milan, Rome, Paris, Nice, Rabastens and Berlin. She inherited the passion for painting from her father, Franz Ficara, and has been painting ever since. Currently she is living and working in Berlin. Lupe Ficare says, painting is a form of resilience and resistance. I cannot separate my work from my existence and I cannot separate my existence from the society I live in.