Michelle Handelman's HUSTLERS & EMPIRES at San Francisco Museum of Modern Art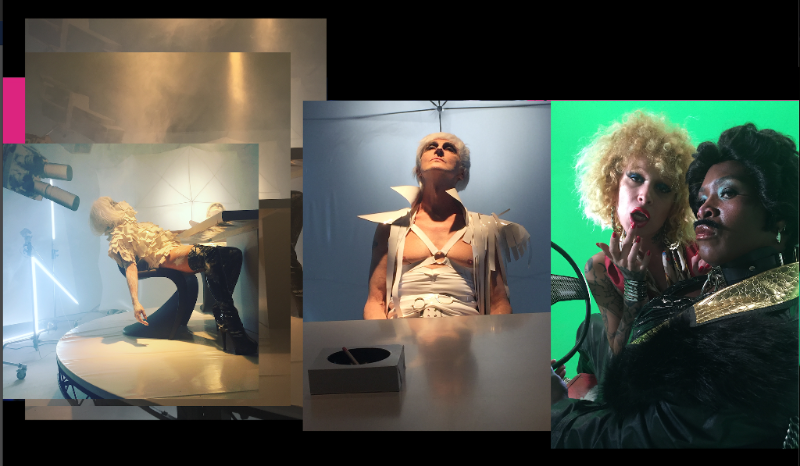 San Francisco Museum of Modern Art presents a commission with Michelle Handelman
HUSTLERS & EMPIRES
Exhibition: March 12-18, 2018
Performance: March 17, 6pm
Location:
San Francisco Museum of Modern Art
151 Third St.
San Francisco, Ca 94103, USA
FEATURING
SHANNON FUNCHESS * JOHN KELLY * VIVA RUIZ
HUSTLERS & EMPIRES is a newly commissioned multichannel video work and live performance, that interweaves stories of three aging hustlers from different time periods who each find themselves pushed out of their own game and forced back to confront what their lives have become. Inspired by Iceberg Slim's Pimp (1967), Marguerite Duras's The Lover (1984), and Federico Fellini's Toby Dammit (1968), Handelman draws on these stories to re-contextualize these historical and literary characters through three legendary performers —SHANNON FUNCHESS (LIGHT ASYLUM), JOHN KELLY (TIME NO LINE), VIVA RUIZ (THE CRYSTAL ARK) — in a queer, feminist framework, opening up questions of survival and belonging, intersecting with issues of race, class, and gender. This multichannel video work and live performance includes original songs written by Handelman's standout cast, commissioned specifically for this piece.
Curated by Frank Smigiel as part of the Limited Edition Series and organized by Open Space at SFMOMA.
MARCH 12-18: Installation on view during museum hours.
MARCH 17, 6 PM: Live performance with SHANNON FUNCHESS, JOHN KELLY, VIVA RUIZ
Purchase tickets for the performance at SFMOMA.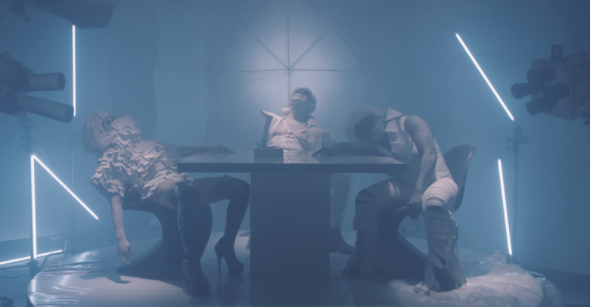 Michelle Handelman, "Hustlers & Empires", 2018, multichannel 4k installation, color, sound, 69:00. Production still.
HUSTLERS & EMPIRES CREDITS
Written & Directed by Michelle Handelman
Starring: Shannon Funchess, John Kelly, Viva Ruiz
Producer: John Morrow
Co-producers: Kenneth Filmer and Thomas Burr Dodd, Brooklyn Fireproof Films
Cinematography: Ed David
Costumes: Karen Young; Zaldy; Neon Music
Set design: And Or Forever
Sound design: Quentin Chiappetta
Still photography: Mr. Means
Music: Jonathan Kreinik; Svartsinn; John Kelly/Carol Lipnik;
Viva Ruiz /BEARCAT; Shannon Funchess
Additional Support by NYSCA, Art Matters and the Fashion Institute of Technology
Related Link
EXHIBITION INFORMATION: https://www.sfmoma.org