Must-See Queer Feminist Exhibitions in Europe Summer 2016
Anna McNay and I have created Feminine Moments' list of Must-See Queer Feminist Exhibitions in Europe Summer 2016. The exhibitions we have selected for this list feature works by Lesbian, Bisexual and Queer Women Artists, as well as by Feminist Artists from around the world.
Must-See Exhibitions:
Tove Jansson
Dates: Permanently (opened in January 2016)
The Helsinki Art Museum, Eteläinen Rautatiekatu 8, Helsinki, Finland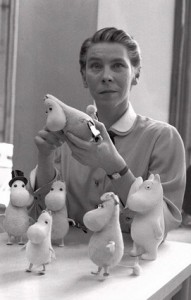 Tove Jansson (1914 – 2001) was an artist of many talents: she was a painter, author, illustrator and comic artist. She was also one of the best known Finnish artists: the mother of the Moomins.
Tove Jansson and the Moomins are loved by children and adults alike. Her childrens' books are translated into over 40 languages. For the first time in Helsinki, Tove Jansson's work will now be put on permanent display at the Helsinki Art Museum (HAM). This part of the HAM's collection was opened in January 2016 and it features works by Tove Jansson from HAM's own collection. In Tampere north of Helsinki, The Moominvalley – Tampere Art Museum is devoted to original works by writer and artist Tove Jansson.
Link:
https://www.hamhelsinki.fi/en/exhibition/tove-jansson/
Image: Tove Jansson, 1956
SYSTEMATICALLY OPEN?—New Forms for Contemporary Image Production
Dates: 4 July – 25 September 2016
Venue: LUMA Foundation, Arles, France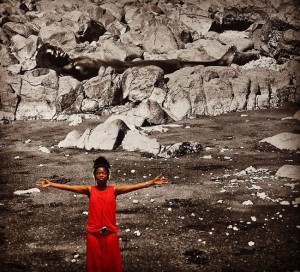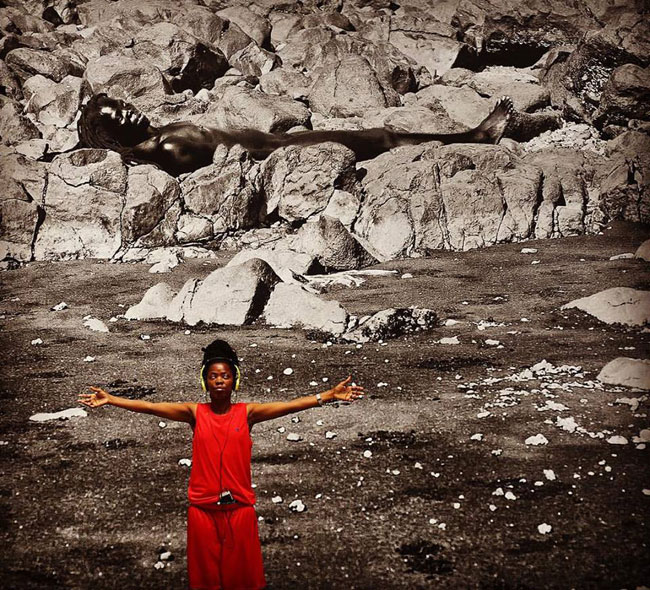 Produced by the LUMA Foundation, SYSTEMATICALLY OPEN? New Forms for Contemporary Image Production explores various structures for presenting the photographic image. The exhibition draws upon a diverse history of presentational methods, from El Lissitzky's installations of the late 1920s to Edward Steichen's The Family of Man – a collection of more than 500 photographs that toured the world for eight years after its initial exhibition at the Museum of Modern Art in New York in 1955. Inspired by the continued influence of these exhibitions, the LUMA Arles Core Group invited four artists – Walead Beshty, Elad Lassry, Zanele Muholi and Collier Schorr – to each develop a curatorial project within an overall exhibition design by the architect Philippe Rahm. Zanele Muholi's project, Somnyama Ngonyama, uses stylised self-portraiture as a means to commemorate, question and celebrate the ways in which the black body has been represented in photography. An acknowledgement of South Africa's political history, it comments on aesthetic and cultural issues that affect black people, and specifically black women, in Africa and its diaspora. Collier Schorr's project, Shutters, Frames, Collections, Repetition, is a collaborative dialogue with photographer Anne Collier, and comprises a collection of close-ups and portraits, including several images of women holding cameras as props or posing naked next to telephoto lenses. It suggests a new dialogue between the nude and the camera.
Curators: Walead Beshty, Elad Lassry, Zanele Muholi and Collier Schorr.
The exhibition is part of the international photography festival Les Rencontres d'Arles 2016.
Link: http://www.e-flux.com/announcements/new-building-and-new-exhibition/
Image. Photo courtesy of Zanele Muholi. Exhibition view. Zanele: 'For great installation to proceed smoothly, I always listen to good gospel music from home. For this one I played @Vicky_Vilakazi 'Ngasabela' @ilovesouth_africa local musicians that what keeps me alive when I'm abroad.'
Draft for an Untitled Exhibition. CABELLO/CARCELLER
Dates: May 27, 2016 – September 25, 2016
Venue: MARCO (Museum of Contemporary Art), Vigo (Galicia), Spain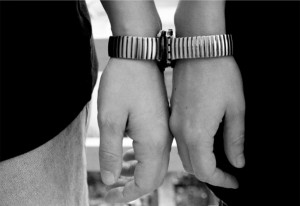 The Spanish artist duo Helena Cabello and Ana Carceller aka Cabello/Carceller have collaborated, in art and life, since 1992, when the word queer was only just making its way into the art world. Helena Cabello says, 'When we began, in the early 90s, we proposed a critical view of identity discourse. (…) Identity is something mutable, constantly under construction'. As a form of resistance to being stereotyped and restricted to a 'queer' category, over the years these two artists have created interdisciplinary works, solidly grounded in feminist and queer theory, challenging conventional narratives on identity. This retrospective is a bibliographical and documentary exhibition which reviews over two decades of their joint artistic production. The interlacing of works of different dates in the show elides a chronological timeline that would suggest a linear progression, mirroring their belief that minorities have not transitioned smoothly from being rejected or invisible to being out and proud and socially accepted.
Curator: Manuel Segade
Link: http://www.marcovigo.com/en/content/draft-untitled-exhibition-cabellocarceller
Image. Photo credits: Cabello/Carceller. Prototipo número I: herramienta para artistas que trabajan en colaboración, 1995. Courtesy the artists.
Hannah Höch
Dates: April 22 – August 14, 2016
Venue: Kunsthalle Mannheim, Mannheim, Germany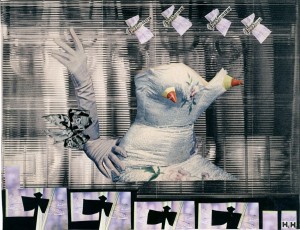 Hannah Höch is considered the most significant German female artist of classical modernism. As a revolutionary of art, she ranks among the pivotal figures that have linked the emancipatory art of the avant-gardes across both halves of the 20th century. A progressive artistic stance, imbued with the rebellious consciousness of Dada, shaped Höch's life and art. After 1945, she became a pioneer for a young generation of artists, which, in the '60s, readopted the utopian-revolutionary potential of 1918-19. With this show, the first comprehensive retrospective of Höch's works produced after 1945, the Kunsthalle Mannheim addresses Dada's revolutionary conception of the world as the fundamental idea of Höch's oeuvre, as well as the diversity of her work, above all, looking at the collage. The exhibition marks the 100th anniversary of the international Dada movement founded in Zurich in 1916.
Link: http://www.kunsthalle-mannheim.de/en/exhibition-current/Hannah_Hoech
Image. Photo Credits: Hannah Höch (1889-1978): Entartet, 1969. Collage, 34,3 cm x 40,6 cm
© Berliner Sparkasse. © VG Bild-Kunst, Bonn 2015.
Berenice Abbott – Photographs
Dates: 1 July – 3 October 2016
Venue: Martin-Gropius-Bau Berlin, Germany

Photographer Berenice Abbott (1898-1991) is considered to be one of America's most important documentary photographers. She came to fame after releasing her 'Changing New York' collection of photographs, which was produced between 1929 and 1939, after having worked as an assistant in the late 1920s with Man Ray in Berlin. Alongside her works as a documentary photographer, she is known as a portraitist of well-known artists and authors, producing portrait photos of figures such as Edward Hopper, James Joyce, Jean Cocteau, Sylvia Beach and Djuna Barnes. With its collection of 82 photographs, the Martin-Gropius-Bau provides visitors with an insight into the oeuvre of this major artist.
Link: http://www.berlinerfestspiele.de/en/aktuell/festivals/gropiusbau/programm_mgb/mgb16_abbott/ausstellung_abbott/ausstellung_berenice_abbott_144280.php
Image. Photo credits: Berenice Abbott by Hank O'Neal, NYC, 1979
Mina/Meg – A Feminist, Artist and Activist Queer Exhibition
Dates: June 18 – July 31, 2016
Venue: Kulturhistorisk Museum, Oslo, Norway
In 'Mina/Meg – A Feminist, Artist and Activist Queer Exhibition', the artists explore their individual stories relating to love, intimacy, racism, xenophobia, solidarity, being visual and 'out' through visual activism. The exhibition presents works by the queer visual activists Zanele Muholi, Lindeka Qampi, Linn Cecilie Ulvin, Sara Christensen and Ahmed Umar. The exhibition, which is a part of Oslo Pride, is curated by Henriette Stensdal and Lerato Dumse. 
During the Oslo Pride Munchmuseet also presents Sofia Hultin's I'm Every Lesbian – Oslo, a guide of the city, based on interviews with local LGBTQ residents. This event is part of the off-site curatorial project titled 'On the Move' by Munchmuseet. Communal guided tours with the artist will take place on August 7 and 20, 2016. 
Link: http://www.khm.uio.no/besok-oss/historisk-museum/arrangementer/andre-arrangementer/2016/osloprid.html
Image of the exhibition banner on the wall of the Kulturhistorisk Museum. Photo credits: Ahmed Umar

Anya Gallaccio
Dates: from June 24, 2016
Venue: Whitworth Park, Manchester, UK
A new permanent commission in Whitworth Park by lesbian artist Anya Gallaccio explores themes of loss, memory and physical presence in both nature and architecture. Before building works began for the Whitworth Gallery's recent major expansion project, a 3D scan was made of the space that is now occupied by the new extension. The scan included the line of London Plane trees that flank the south side of the building. One tree, sadly already dead, needed to be felled. Fascinated by the absence of the tree, Anya Gallaccio studied the architects' digital scans in the hope of making a work in response to its loss. Her stainless steel sculpture will reinstate the missing tree in ghostly negative form.
Link: http://www.whitworth.manchester.ac.uk/whats-on/exhibitions/upcomingexhibitions/anya-gallaccio/
Utopian Voices Here & Now
Dates: July 6 – August 29, 2016
Venue: Somerset House, London, UK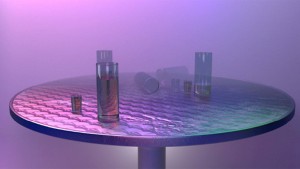 Showcasing the utopian visions of young UK-based artists, this series of displays gives voice to the issues most affecting them today, including the body, gender, sexuality and race. The works span a variety of media, from photography to digital paintings, fashion to film, and performances to ephemera. By presenting questions and prompting discussion and debate, the works create a journey throughout Somerset House where the visitor can consider what their own utopia might look like. The highlight will be the premiere of the UK Gay Bar Directory (UKGBD) by collaborative duo Rosie Hastings & Hannah Quinlan Anderson. Taking the form of a film installation, the directory uses Go-Pro footage of 170 gay bars around the UK to query the notion of the "gay bar" spatially, aesthetically and politically. In the face of many recent closures, UKGBD is a valuable historic and artistic record of inclusive spaces across 13 cities. The films will be screened within a space that calls to mind a Queer Community Centre, containing historic and contemporary pamphlets and ephemera relating to LBGTQI issues.
Curator: Shonagh Marshall.
Link: http://www.somersethouse.org.uk/about/press/press-releases/utopian-voices-here-and-now
Image. Photo credits: UK Gay Bar Directory © Rosie Hastings & Hannah Quinlan-Anderson
We R Exhibition
Dates: June 21 – July 3, 2016
Venue: Espacio Gallery, London, UK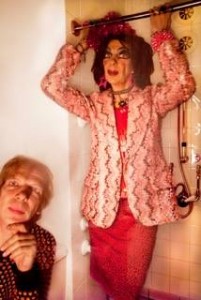 An exhibition that both celebrates and challenges the limits of being equal and the right to be different. After so much recent progress on LGBT+ equality, what are the challenges ahead? Is there something distinct about LGBT+ identity that is worth preserving, or does acceptance inevitably mean assimilation or that equality leads to homogeneity?
Participating artists: Santiago Alcòn, Brigitte Boldy, Andre Calado & Lucia Nunes, Richard Harris, Ronald Hernandez, Sally Jones, Kimberly Klauß, Rachel McCourt, Graeme Messer, Jose Oriek & Carla Belmonte, Gianluca Pisano, Luis Pereira, Ian Rayer-Smith, Holly Revell, Bettina Stuurman, Joao Trindade and Mia Wilkinson.
Organisers: Bettina Stuurman and Joao Trindade
Link: http://www.espaciogallery.com/future-exhibitions.html
Image © Holly Revell
Boudry/Lorenz: normal work & toxic
Dates: May 28 – September 4, 2016
Venue: Van Abbemuseum, Eindhoven, the Netherlands
This presentation include two film installations by Berlin-based duo, Boudry/Lorenz: Normal Work (2007) and Toxic (2012). The films are based on performances examining the history of photography and its connection to sexuality and lived intimacies. The body is a central part of the work, as an instrument to rework social, cultural and political power structures. Questions of gender and sexual identity in today's multicultural society with complex power relationships seem urgent. In their work, Pauline Boudry and Renate Lorenz critique the notion of fixed identities. The two film installations approach this subject from a historical perspective. Normal Work concerns the way in which Hannah Cullwick, a servant in 19th-century Victorian England, broke down views on gender and social class through photography. In Toxic, the power struggle between the photographed subject, the photographer and the observer takes centre stage. This presentation is one of a number of projects at the Van Abbemuseum in 2016 that examine queering as a methodology for engaging with the museum.
Link: http://vanabbemuseum.nl/en/programme/detail/?tx_vabdisplay_pi1%5Bptype%5D=18&tx_vabdisplay_pi1%5Bproject%5D=2213
GirlFrenzy to CroneFrenzy at Supernormal 2016
Dates: August 5 – 7, 2016
Venue: Braziers Park, Oxfordshire, UK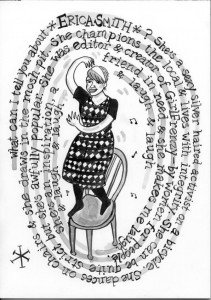 In 1991, Erica Smith spent the money she "should" have spent on her Poll Tax on publishing a 'zine called GirlFrenzy, comprising articles and strips but no make-up tips. A top ten 'zine in Melody Maker for two years running, GirlFrenzy had a stellar cast of women contributors. It was always described as "by women for people". Several of the women involved with the 'zine are regular attendees at the annual Supernormal festival and, this year, they will stage a ReUnion project, bringing together like minds and gathering material for the first GirlFrenzy since 1999. As part of this project, there will be a one day exhibition, plus some performance and a spoken word event. Artists involved alongside Smith include: Rachael House, Liz Wakefield, Deborah Ewing, Loulou Cousin and Georgie House.
Link: http://www.supernormalfestival.co.uk/performances/
Image. Photo credits: Erica Smith by Rachael House, ink drawing, 2016
State of mind – Queer Lives in Russia
Dates: June 8 – September 4, 2016
Venue: Museum of World Culture, Gothenburg, Sweden
The exhibition State of Mind – Queer Lives in Russia at Museum of World Culture, Gothenburg, presents two works highlighting the living conditions of lesbians and bisexual woman in Russia: the installation State of Mind (2006-2008), by the artists Annica Karlsson Rixon and Anna Viola Hallberg, and a selection from Karlsson Rixon's photographic series At the Time of the Third Reading (2013). State of Mind is an art project on lesbian and bisexual women living in St. Petersburg. The work is a photography, video and sound based installation that portrays 39 people reflecting on their situations and their hopes for the future.
Link: http://konst.gu.se/infoglueCalendar/digitalAssets/4456466428_BifogadFil_Queer%20lives%20in%20Russia%20EN.pdf
Homosexuality_ies / Homosexualität_en
Dates: May 13 to September 4, 2016
Venue: LWL – Museum für Kunst und Kultur in Münster, Münster, Germany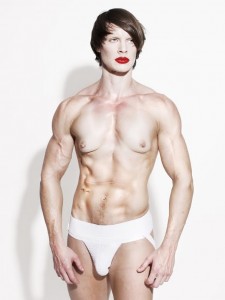 Homosexualität_en shows how same-sex sexuality and non-conformist gender identities have been criminalised and socially repressed and it tells the story of the LGBT liberation movement. The section of the exhibition on view at the Deutsches Historisches Museum focuses on historical developments in the fields of society, politics, art, law and science since the 'discovery' of homosexuality in the mid-19th century. The section of the exhibition on view at the Schwules Museum* consists of contemporary artworks and addresses the present and future of gender codes and sexualities. Participating artists: Monica Bonvicini (IT/DE), Louise Bourgeois (FR/US), Heather Cassils (CA/US), Michael Elmgreen (DK) and Ingar Dragset (NO), Nicole Eisenman (FR/US), Lotte Laserstein (DE/SE), Lee Lozano (US), Jeanne Mammen (DE), Zanele Muholi (ZA), Henrik Olesen (DK), Andy Warhol (US), Mary Coble (US/SE), Sturtevant (US), Sam Taylor-Johnson (UK) and others.
Curators: Dr. Birgit Bosold, Dr. Dorothée Brill and Detlef Weitz
Link: http://www.lwl.org/LWL/Kultur/museumkunstkultur/ausstellungen/homosexualitaet_en/?lang=en
Image. Photo credits: Heather Cassils and Robin Black
New Hall Art Collection: Feminism and Gender
Dates: March 1 – August 31, 2016
Venue: New Hall Art Collection, Cambridge, UK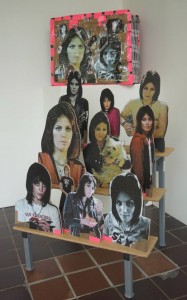 The largest collection of works by women in Europe – housed in an all-women college in Cambridge – is not a specifically a collection of feminist art. It does, however, tell a story of diversity, creativity and collective giving. Since the collection began in the late 1980s, there have been on-going shifts in the ideals, discourse and political urgency of the position of women in society. Each generation represented in the collection has its own defining moment of being politicised (the War, the pill, the music, the internet etc.) – the moment when the personal became the political. Currently, steered by online activity and a series of events and works by guest artists Rachael House and Jemima Burrill, there is a focus on works that contribute to the discourse around feminism and gender. Rachael House presents some of her work in the form of banners, 'zines, pennants and badges, while Burrill is screening a collection of short films exploring motherhood and a woman's complex relationship to home and the domestic. Other prominent artists in the collection, engaged in issues of gender and feminism, include: Helen Chadwick, Judy Chicago, Rebecca Fortnum, Oona Grimes, the Guerrilla Girls, Marcelle Hanselaar, Alexis Hunter, Mary Kelly, Shani Rhys James and Maud Sulter.
Link: http://www-art.newhall.cam.ac.uk/exhibitions
Image. Photo credits: Portable Queering Kit by Rachael House, 2014