New York: #1 must have launch party
Press Release via Leslie + Lohman Museum's newsletter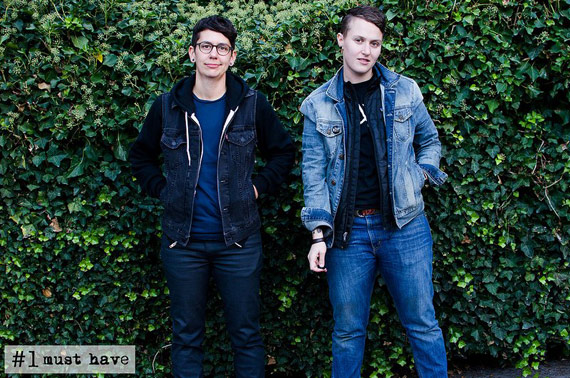 Press photo: # 1 must have creators A. Slaven and Adrien Leavitt.
#1 must have
issue no. 4 launch party + exhibition reception
Friday, January 18 2013, 6-8 pm
Leslie + Lohman Museum of Gay and Lesbian Art
26 Wooster Street, New York, NY 10013
You're invited to the #1 must have issue no. 4 launch party + exhibition reception!
Zine creators Adrien Leavitt and A. Slaven will present a slideshow of new work and favorites from issue no. 4: promoter and Hard Times daddy, the loveliest home and host, so many babes, and three inspiring and awesome queer youth.
Come meet the creators, pick up a copy, and celebrate with us!
About #1 must have
Based in Seattle, WA, [USA] #1 must have is a photo zine that re-frames queer visibility and experience outside of the victim paradigm often perpetuated by popular culture.
A selection of portraits from the zine, on view twenty four hours a day in the Wooster Street Window Gallery, shows how queer people of all ages, queer people of color, and those with trans identities, live in public and private spaces, and celebrates their lives in individual terms that are representative of larger communities.
Related Links