Open Call – Creating Queer Community
Press release by Queer Cultural Center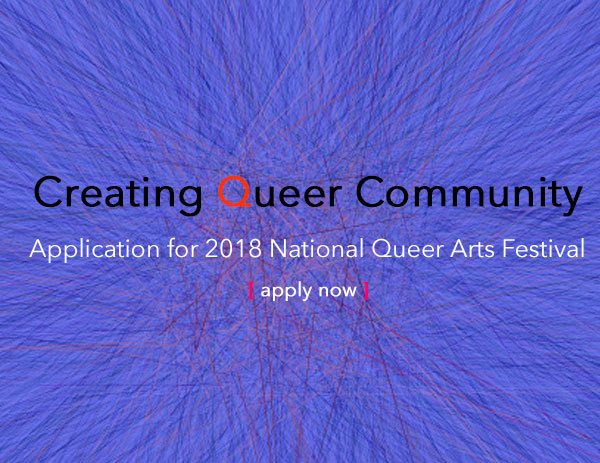 Creating Queer Community
The Creating Queer Community Commissioning Application is available on the QCC2 Website for previous workshop attendees or mid-career artists!
Go to application page
CQC program attendees will edit their proposals in the workshops.
Previous Workshop Attendees can apply up to three times for a commission to appear in the National Queer Arts Festival (NQAF).
The theme of the 2018 NQAF is Resist!
Deadline: September 5 for Non-Workshop Attendees and September 25 for Workshop Attendees.
Please download a copy of the Application. If you have any questions about your eligibility or about the application, please contact artistic@queerculturalcenter.org
Queer Cultural Center (QCC) will provide approx. 20 grants ranging from $500 to $1,500 to support innovative projects in any artistic medium that build LGBTQ community through the arts. Grants will support projects taking place during the 2018 National Queer Arts Festival (NQAF) or those taking place throughout the year.