OUT/break: LGBTQA Artists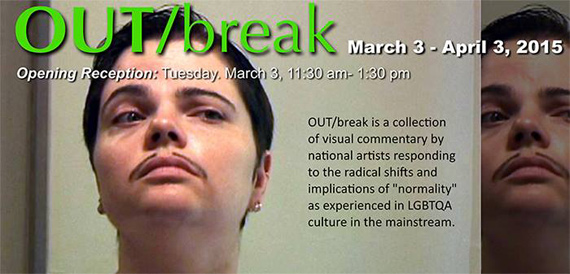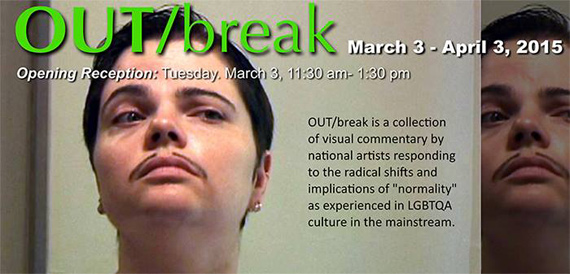 Invitation. Image: Still from "Playing Peter" by Erica Swinson.
OUT/break: LGBTQA Artists
Sarah Silberman Art Gallery
Rockville, Maryland
curated by Molly Nuzzo and Robin Meyer.
OUT/break is a visual survey of art made by LGBTQA artists at a time of monumental historic significance.
March 3 – April 3, 2015
Opening Reception
March 3rd 11:30 – 1:30
Artist Talk by Yvonne Buchanan
March 26 at noon
Out/break is a collection of visual commentary by national artists responding to the radical shifts and implications of "normality" as experienced in LGBTQA culture in the mainstream. Curated by professors Robin Meyer and Molly Marie Nuzzo.