Painter Juliette Gorges Coppens
Juliette Gorges Coppens, born 1969 in Paris, is a French artist working and living in Berlin. She works with different medias, sketches, collages, stained glasses, but her favorite is oil on canvas or on paper, the technique, which is used in her series 'Portraits'.
 Painting from the series 'Portraits' by Juliette Gorges Coppens, 2010
Juliette finds inspiration for her paintings in her daily life and in the works of French painter Vincent van Gogh. She says: "j'ai l'ambition de peindre des femmes et leurs sentiments en espérant toucher, émouvoir et ravir toutes celles qui s'y reconnaissent." – It is my ambition to paint women and their feelings, hoping to touch, move and delight all those who recognize themselves.
Juliette also paints abstract paintings, which you can see at her webgallery.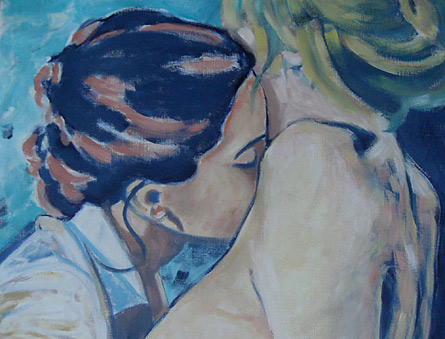 Painting from the series 'Portraits' by Juliette Gorges Coppens, 2010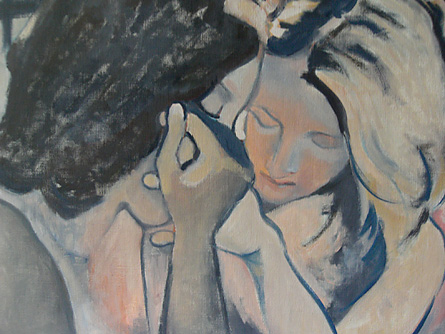 Painting from the series 'Portraits' by Juliette Gorges Coppens, 2010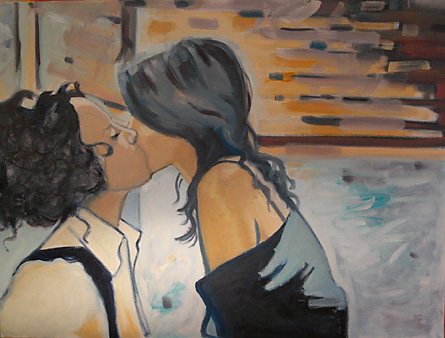 Painting from the series 'Portraits' by Juliette Gorges Coppens, 2010