Painter Rosa Bonheur (1822-1899)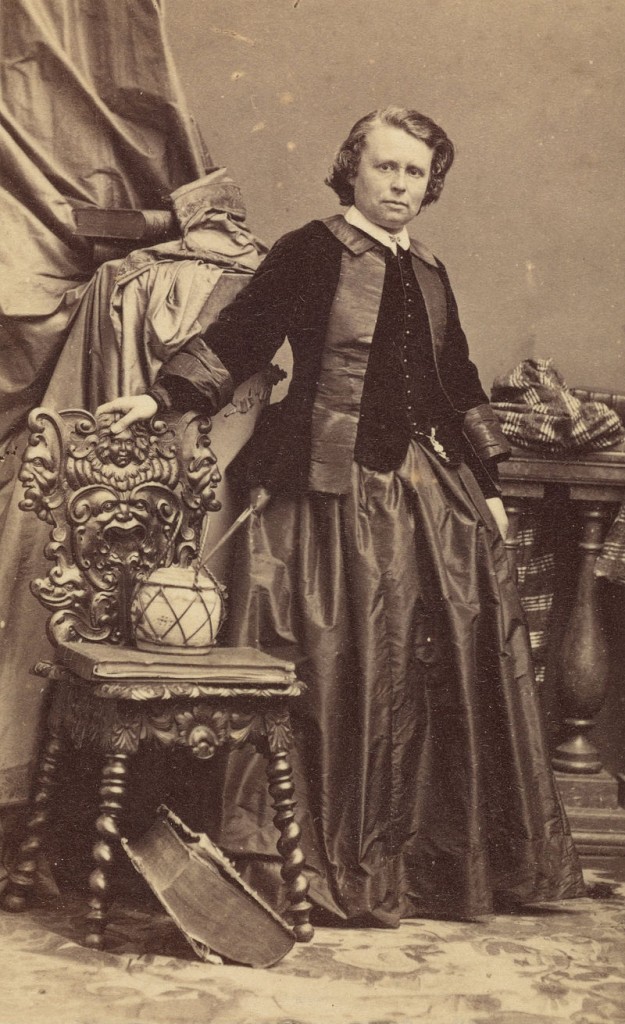 Painter Rosa Bonheur, portrait ca. 1861-64. Photo by French photographer André Adolphe-Eugène Disdéri. From the collection of The J. Paul Getty Museum.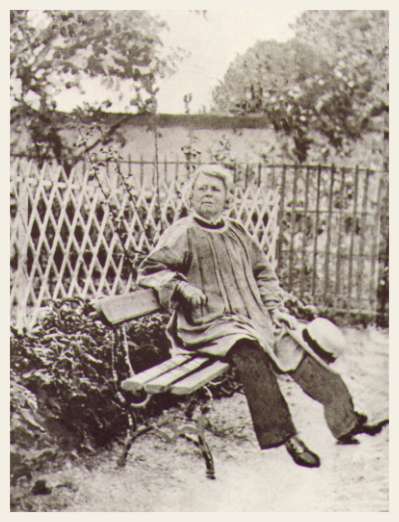 Rosa Bonheur (1822-1899) was born in Bordeaux, France. Anna Klumpke, an American lesbian painter from Boston, met Rosa in 1887. They became friends and Anna Klumpke's biography Rosa Bonheur: sa vie, son oeuvre about the artist was published in 1909. In 1997 it was tranlated by Gretchen Van Slyke and published as Rosa Bonheur: The Artist's (Auto)biography, so-named because Anna Klumpke had used Bonheur's first-person voice.
All her life Rosa's favorite subject was animals. As a young woman she was learning their anatomy completely by dissecting them in local slaughterhouses; living in Paris at the time she would go to horse markets to draw the horses as well as copying the masters at the Louvre museum. At age 37 at the height of her professional career as a painter renown for her animal paintings she bought Château By, a house and farm, in Thomery, Seine-et-Marne, France. It is said that she did not attributed her wearing trousers to her being a lesbian, but explained it as it being the most practical thing to do, when caring for her animals. After her death Château By was turned into The Musée de l'Atelier de Rosa Bonheur.

Image above: Rosa Bonheur in the garden of her Château at By ca. 1880–90.
Related Links
The Musée de l'Atelier de Rosa Bonheur Thomery, Seine-et-Marne, France.
The biography of Rosa Bonheur at Wikipedia.