Paris – Zoe Leonard Al río / To the River
Press release courtesy of Musée d'Art Moderne de Paris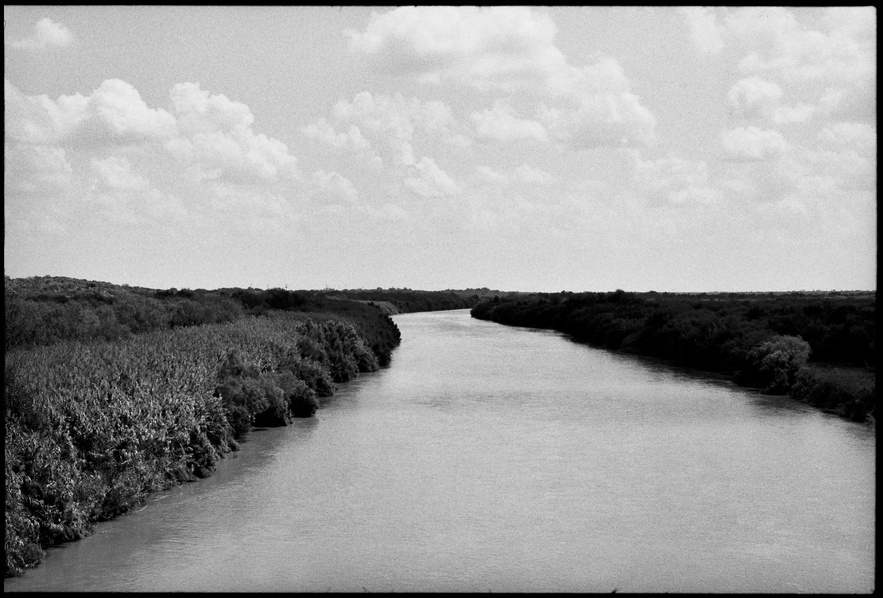 Zoe Leonard Al río / To the River
From 15 October 2022 to 29 January 2023 the Musée d'Art Moderne de Paris is hosting photographer Zoe Leonard's exhibition Al río / To the River. Although rarely shown in France, Leonard is a leading figure on the international scene.
Zoe Leonard (b. 1961, Liberty, New York) works with photography, sculpture and installation. Her photographs are often grounded in observations of daily life, while also drawing attention to the physical and bodily act of looking. Migration and displacement, gender and sexuality, mourning and loss, cultural history and tensions between the natural worldand human-built environments are recurring themes.
Al río / To the River is a large-scale photographic work which takes the Rio Grande, as it is named in the United States, or Río Bravo, as it is named in Mexico, as its subject. Over a period of four years, beginning in 2016, Leonard photographed along the 2,000 kilometres where the river is used to demarcate the international boundary between Mexico and the United States of America. "The shifting nature of a river – which floods periodically, changes course and carves new channels – is at odds with the political task it is asked to perform" says Leonard.
Following the river from the border cities of Ciudad Juárez, Mexico and El Paso, Texas, to the Gulf of Mexico, Al río / To the River is composed of close observations of the river itself and the natural and built environments around it. In Leonard's photographs, daily life unfolds in tandem with agriculture, industry, commerce, policing, and surveillance with a particular focus on the accumulation of infrastructure built into and alongside the river to control the flow of water, the passage of goods, and the movement of people.
Al río / To the River engages with photographic language from abstraction to documentary to digital surveillance imagery, and in so doing, considers various histories of representation that have shaped our perceptions of both border and river.
Zoe Leonard's exhibition Al río / To the River is organised by Mudam Luxembourg – Musée d'Art Moderne Grand-Duc Jean, the Musée d'Art Moderne de Paris, Paris Musées and the Museum of Contemporary Art Australia.
---
The Two Volume Catalogue
The exhibition is accompanied by a two volume trilingual publication (French-English-Spanish), published by Mudam Luxembourg and Hatje Cantz. The first volume contains a selection of photographs from Al río / To the River. The second, edited by the poet Tim Johnson, brings together newly commissioned contributions by individuals and groups working in a wide range of fields, including art, art history, fiction, journalism, music and poetry, who engage their varied perspectives on the river and the border.
Zoe Leonard: Al río / To the River
by Tim Johnson, Zoe Leonard, et al.
Publisher: Hatje Cantz/MUDAM Luxembourg (August 24, 2021)
Language: English
Paperback: 552 pages
ISBN-10: 3775748784
ISBN-13: 978-3775748780
Item Weight: 5.78 pounds
Dimensions: 11.42 x 1.97 x 9.06 inches