Performance and Video Artist – New Lesbian Art Links
Christa Holka has suggested two artists to me (Thanks Christa!) and I am happy to present the following new lesbian art links:
Jillian Peña, video artist, England: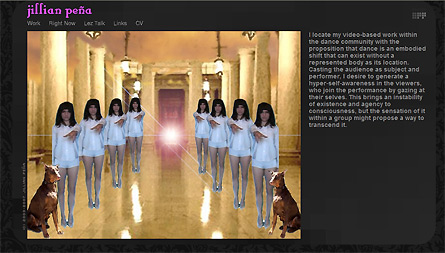 And  Amber Hawk Swanson, performance and video artist, USA: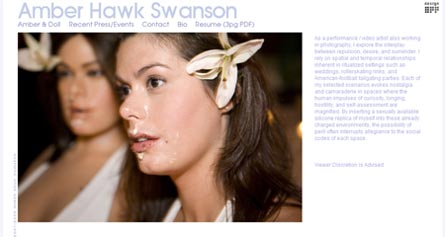 You can also find these artists in Feminine Moments index of Lesbian Art Links. Happy browsing!