'Hommage licencieux' Photos by Nathalie Amand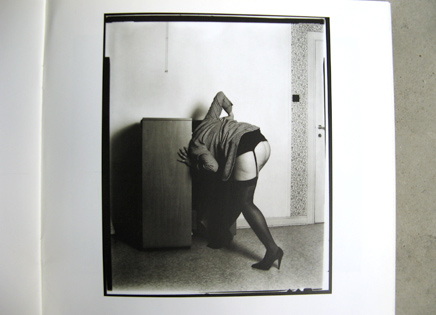 I have a catalogue from the exhibition "DET INTIME SPROG II" by Nathalie Amand at Fotografisk Center in Copenhagen in 1996. Today I will share a photo from this catalogue with you. It is a photo of a woman trying to get in to a small closet. The closet is too small for her to hide in. The closet seems ridiculous in relation to this beautiful woman. There is now way that she can restrain her sexuality so much that it can fit into the closet.
Most of the photos of this exhibition come from Nathalie Amand's portfolio "Hommages licencieux".