Queer Art – Studio Glass by Grete Ramberg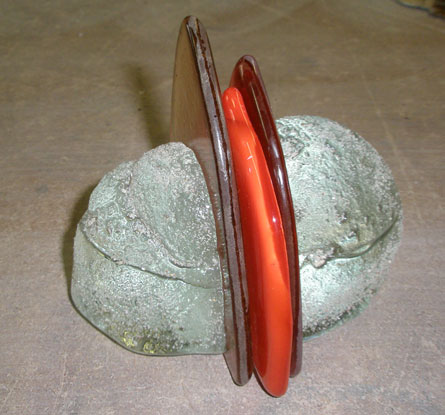 'Female' by Grete Ramberg, 2010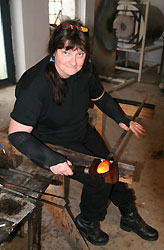 Norwegian artist and lesbian Grete Ramberg, based in Oslo, works with studio glass. In the spring 2010 she made her latest works at Engelsholm folk high school in Denmark.
 
Grete Ramberg About Her Craft:
"To blow glass is a craft, which has been used both for making art works and everyday objects through hundreds of years. It is incredibly hot, glowing and one has to work fast in the process of taming the glass. To master glassblowing is an art and a craft, which takes decades to learn. The glass holds 1100 degrees centigrade, when you blow it. A dangerous, fascinating and amazing process! A wine glass with a straight stem is difficult to make. – Mine turned out to be not straight at all, but queer as myself and my queer imagination, so after the hot days in the glass studio at Engelsholm Castle in Denmark it was just natural for me to take part in this annual queer exhibition, with my erotic glass."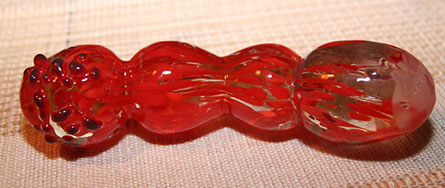 Rød Nytelse (Red Pleasure) by Grete Ramberg, 2010
Grete Ramberg is a member of the queer art group 'Skeive kunstnere' (queer artists) in Oslo. Grete's glass works can be seen at Skeive Kunstnere's annual group exhibition 'Åpen Kunst' at the Pride Park, Rådhusplassen in Oslo, Norway, June 23 – 26, 2010
 
Related links
Skeive kunstnere
Read more about the exhibition: Queer Art in Oslo, Norway.