Queer Asia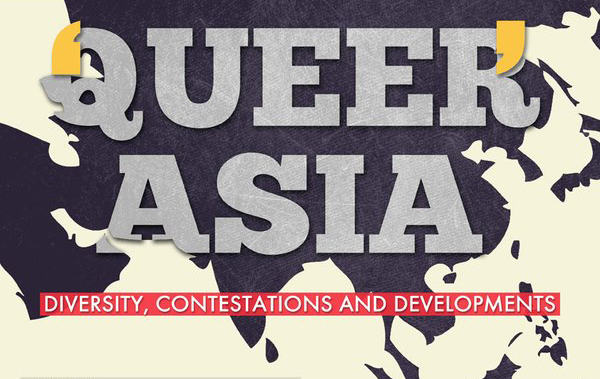 Queer Asia
An upcoming academic conference in London, Queer Asia, will be open to the public for talks and film screenings. Free tickets are available by registering via the link on the website: https://queerasia2016.wordpress.com/
On June 10 and 11, 2016, SOAS (School of Oriental and African Studies), University of London, will hold its first Asia-centered conference on queerness/ queer theory/ LGBT issues/ themes.
The event will bring together a wide range of academics and activists working at the intersections of "Queer" and "Asia" to exchange of ideas, foster new, enriching networks and build a pan-Asian dialogue representative of the experiences, realities and contestations of these struggles in Asia.
Queer art lovers may wish to attend on June 10 at 11.30am, when the panel 'From the Margins to the Canvas' will examine queer literature and art from Korea, Vietnam, India and Thailand.
Article by Cristina Nualart
Among the members of the panel are Cristina Nualart (Universidad Complutense Madrid) who will give a presentation, 'From Closet to Pride: A 20 Year History of Queer Art in Vietnam' based on her research for the article:
Queer art in Vietnam: from closet to pride in two decades by Cristina Nualart, http://www.palgrave-journals.com/articles/palcomms20169
Abstract
Male and female artists in Vietnam from the early 1990s to the new millennium have contributed art that gives visibility to non-normative lifestyles that go against the traditional values espoused by national rhetoric. This article explores some of the first manifestations of queer art in contemporary Vietnam, outlining a short history of artworks that may be considered "queer" because of their subject matter, irrespective of whether they were made by straight or queer identified artists. Many of these artworks are not made in traditional media, or they break conventions in the local artistic canon. Frequently they have performative characteristics, an art form that arose in Vietnam in the 1990s, the beginning of the timeframe explored here. Photography, another medium not long or firmly established, is also extensively employed. The narrative attends specifically to the dissidence, in content or format, of selected artworks, and points to a correlation over time to an increased tolerance of homosexuality.