New York – Queer Threads: Crafting Identity & Community
Excerpt from Weekly eDigest | January 7, 2014 by Leslie & Lohman Museum of Gay and Lesbian Art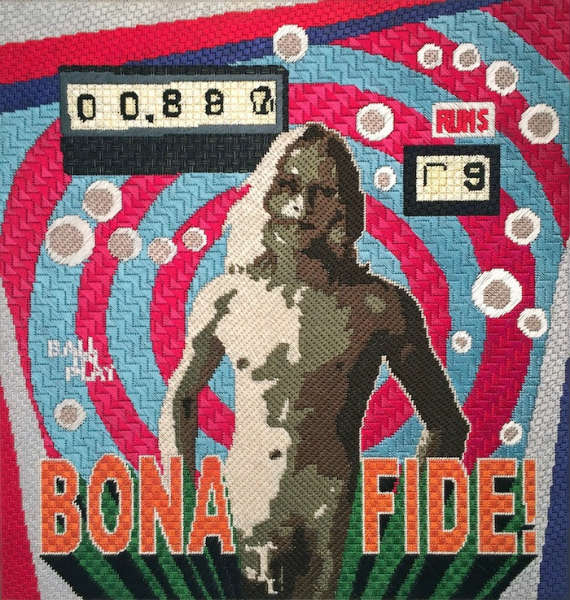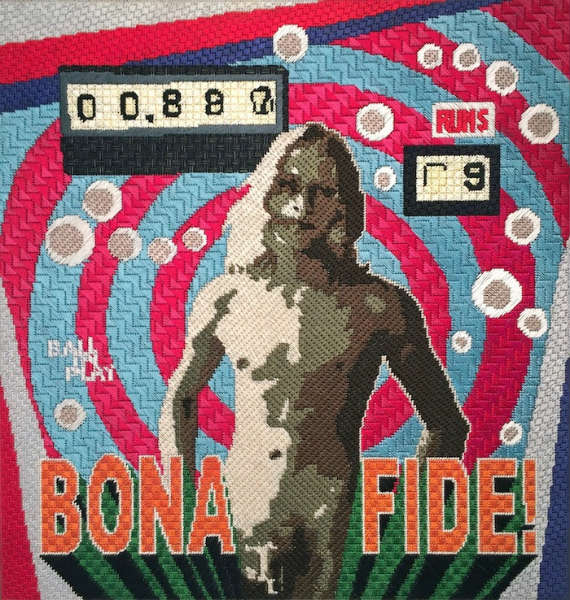 Maria E. Piñeres, Bona Fide! (In Good Faith!), 2013. Cotton floss on plastic mounted on wood panel, 24 x 22 in. Courtesy of the Artist and DCKT Contemporary, New York
Queer Threads: Crafting Identity & Community
[A group exhibition] curated by John Chaich
January 17-March 16
Public Opening: January 17, 6-8pm
Queer Threads: Crafting Identity & Community presents twenty-four artists from around the world who mix fine art traditions with thread-based craft materials and processes-from crochet, embroidery, knitting, and lace to macramé, needlepoint, quilting, and sewing-to remix contemporary gay & lesbian culture. "Queer Threads" will fully activate the Museum's gallery through felt paintings, yarn drawings, embroidered portraits, knit sculpture, quilted tapestries, and crocheted installations, as well as video.
The new visions and voices in Queer Threads, uniquely expressed through craft traditions, expand on Leslie-Lohman's commitment to examining the diversity of the LGBTQ experience through art," says Hunter O'Hanian, Executive Director. In doing so, curator John Chaich notes, "Using craft to celebrate and critique identity and community is very queer in all senses of the word-unusual, political, and personal."
//
About Maria E. Piñeres
Wikipedia about the artist: "Maria E. Piñeres is a Colombia-born American artist who lives and works in Los Angeles, CA. She is represented by DCKT Contemporary in New York City and Walter Maciel Gallery in Los Angeles where she will have her sixth solo exhibition in early 2011. Her work, mostly embroidery, has been exhibited at the Museum of Art & Design in New York City.
The artist's work often consists of homo-erotic imagery taken from vintage pin-up magazines combined with vivid, sometimes complex, textile pattern backgrounds. However, she first became widely known through her series of needlepoint celebrity mug shots which was first exhibited in 2005. This series included portraits of celebrities such as Robert Downey Jr., Paris Hilton, and Michael Jackson, as well as a portrait of Jack White which was later shown in V magazine. The artist's interest in the subject came from a desire to show the celebrity in a most vulnerable moment, without the protection of stylists and agents. These haunting images end up revealing a naked humanity in these often idealized subjects."
Related Link
Article: VERY NAUGHTY NEEDLEPOINTS by MARIA E. PINERES
Maria E. Piñeres at WM Walter Marciel Gallery