Latest Works by Kim Leutwyler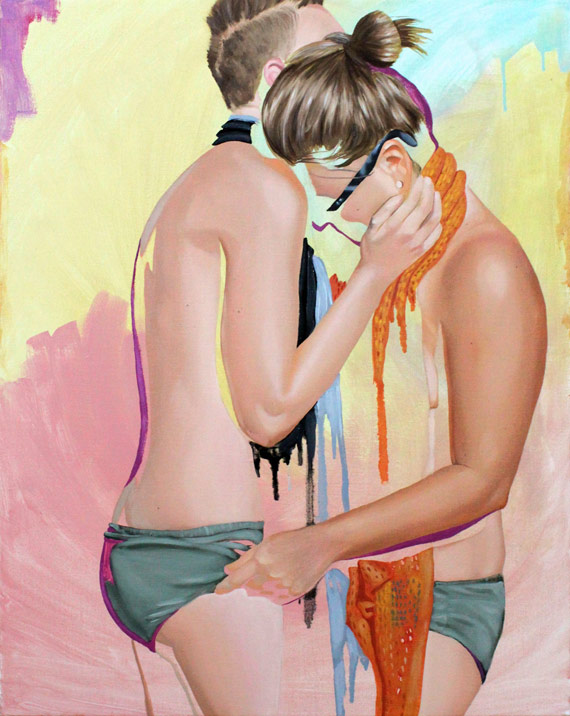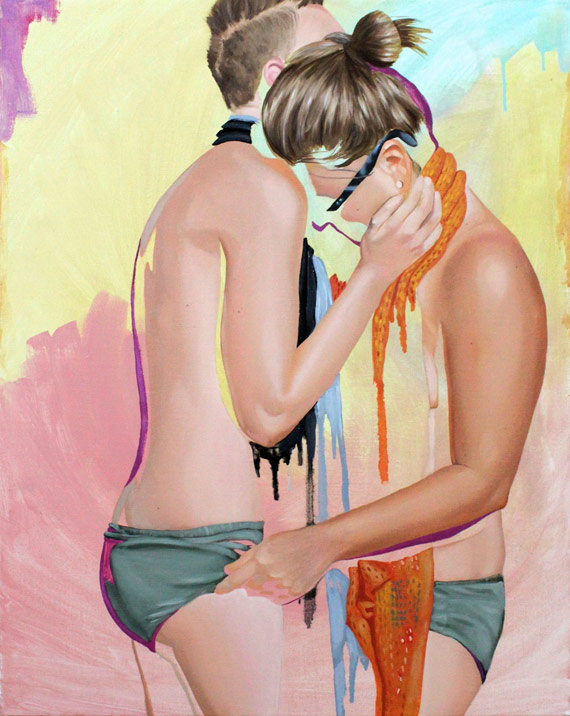 Painting by Kim Leutwyler, 2013
Inquisitarium – A Queer Art Group Exhibition
Queer painter Kim Leutwyler will take part in the Midsumma-curated group exhibition Inquisitarium.
Go meet Kim Leutwyler at the opening: January 14, 2014, 5 – 7pm in Melbourne, Australia. Inquisitarium runs: January 15 – 31; Mon – Fri 9am – 5pm at Level 1 & Part Level 2, 1 Spring Street, Melbourne Vic 3000, Australia.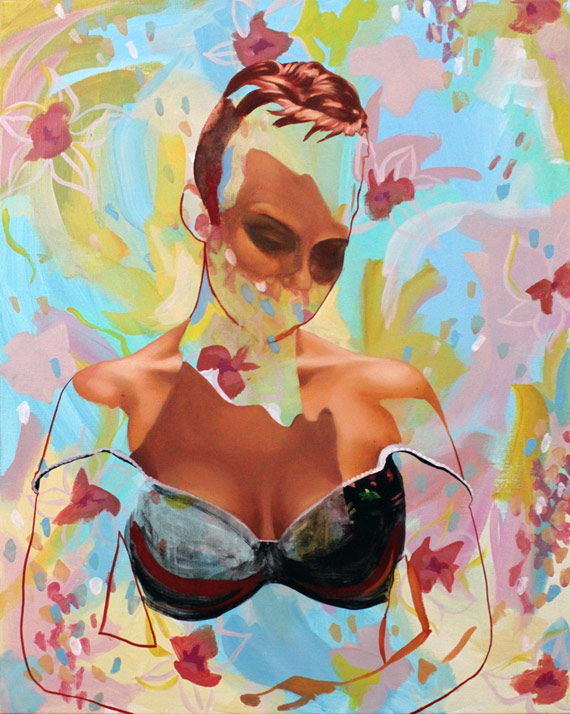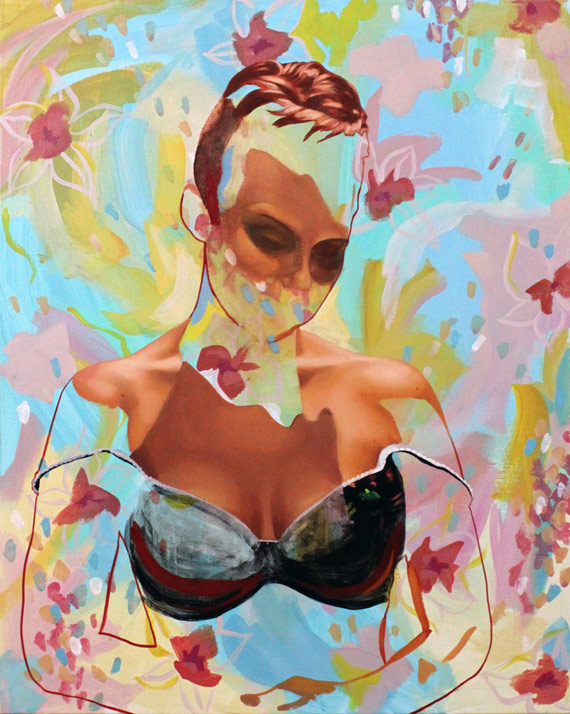 Painting by Kim Leutwyler, 2013
The Comfort Zone
Kim Leutwyler will also take part in the queer group exhibition titled The Comfort Zone in the Foyer & Angela Robarts – Bird Galleries, Australia. The Comfort Zone is a specially curated, group exhibition where selected GLBTIQ artists will be exhibiting one or two pieces of work. The exhibition will showcase the incredible talents of the artists, while sharing all the elements that make them proud to be who they are as human beings.
As part of The Comfort Zone, there will be a 'Wall of Sound' – a message board installation comprising post-it notes, photos and cards stuck to the wall with positive messages about 'Equality for All'. During the opening night festivities and for the duration of the exhibition, guests will be able to leave their own messages of support.
The Comfort Zone
Opening: Thu 16 Jan 6 – 8pm
Exhibition runs: 14 Jan – 2 Feb; Daily 9am – 4pm
Venue: Gasworks Arts Park, Albert Park Vic, Australia
Kim Leutwyler – a Queer Painter In Australia
Kim Leutwyler is an American artist based in Australia. She makes large scale figure paintings of LGBTQ-identified women. Kim says about her latest body of work: "Some of my newest figurative work is set amongst fluid, bright abstractions. They are comprised of oil, acrylic and graphite on canvas, as well as gouache and watercolor on paper. I explore the fluidity and complexity of gender and sexuality through these layered abstractions."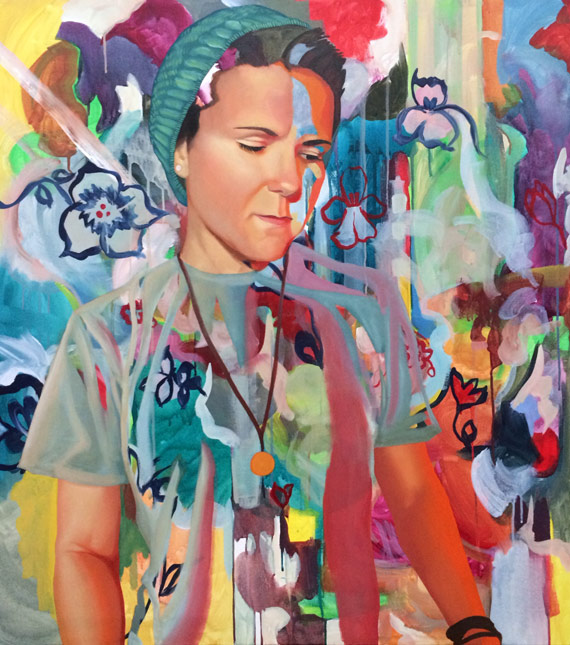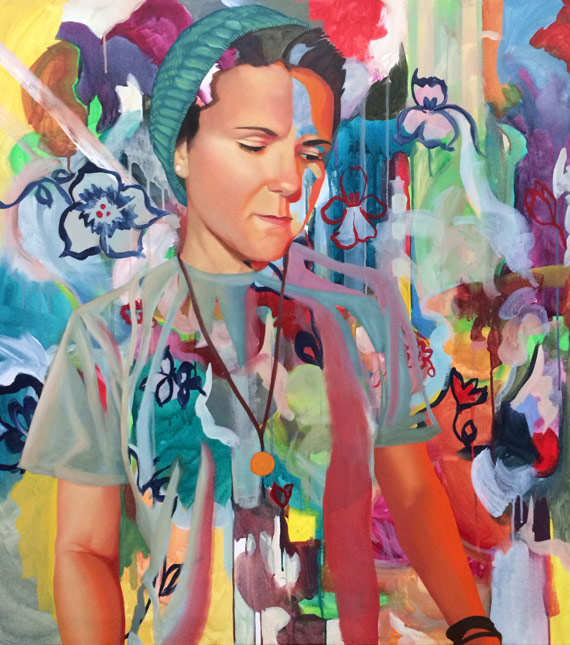 Painting by Kim Leutwyler
Related Links