Renée Jacobs – Artist's Statement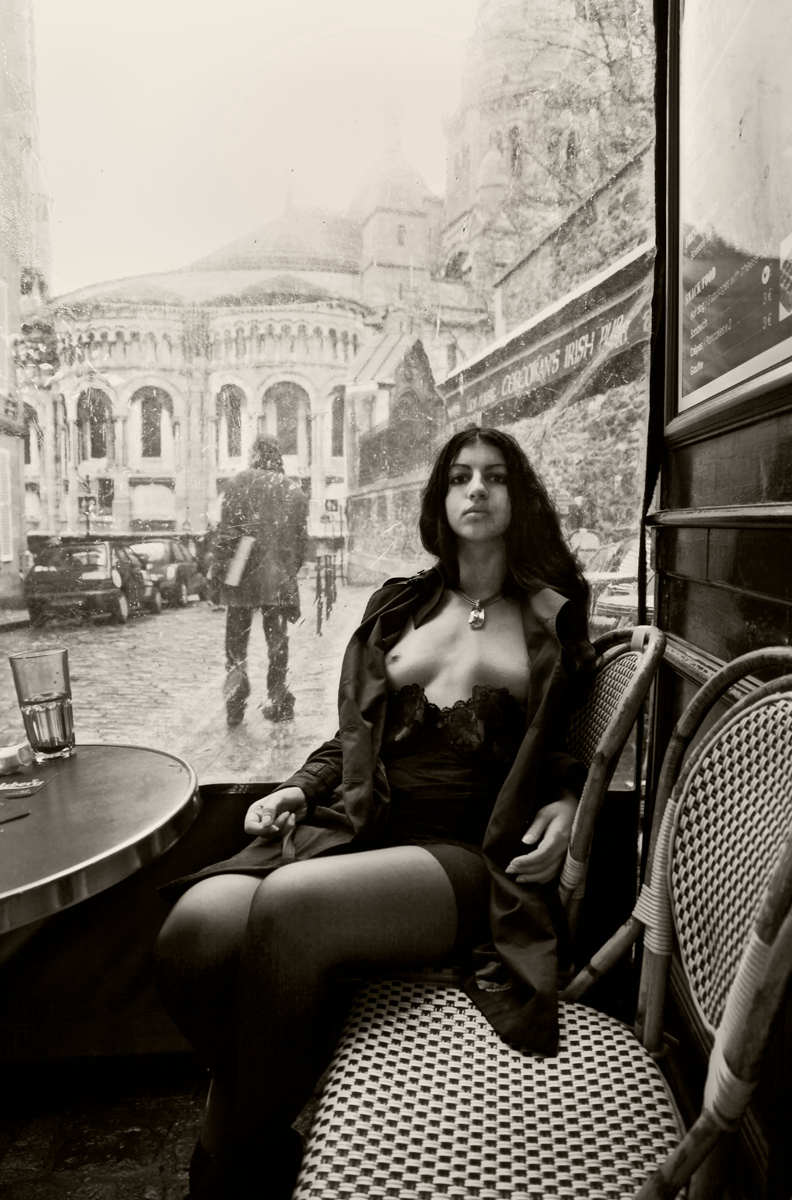 Work from the monograph 'Renée Jacobs' PARIS' (2013/Editions Galerie Vevais).
Artist's Statement
Renée Jacobs: After beginning my career as a photojournalist in the 1980s, I dealt with my growing internal conflicts about recognizing my sexual orientation and about feeling "other-ed" by becoming a lawyer and bringing some of the earliest gay rights cases in the US. As a lawyer – as late as 2006 – in one of the most progressive law firms in Los Angeles, I was still deeply in the closet. When a partner surmised I was a lesbian, she told me not to come out. When I returned to photography in about 2008 after practicing law for 15 years, one of my male "mentors" told me never to reveal my own sexual orientation or that of my models, for fear the "desire" of male gatekeepers and collectors would be impinged on. He also told me to "tone down" the sexuality and eroticism in my work. All throughout my different careers, I've been told to stay in the closet.
It was then that I realized I needed to make these photos for me. I went from taking the more traditional headless bodyscapes of women to images that were more authentic. These are the photos that would have resonated deeply with me when I was coming out. These were the photos the models wanted me to make of them as they explored their own sexual spectrums. Artistically exploring the infinite and powerful gems of women's desires made me understand and accept my own.
For so long women have been told to hide their sexuality or pretend it doesn't exist, or have it only existed to sell soap or shampoos but not to own the pride and power behind it. Sexuality is incredibly powerful. Lesbian sexuality in particular is either erased or exploited, but rarely empowered. The male photographer mentioned above pointed out to me that in many of my photos the women have their chins up, which he found to be a pose reflecting arrogance. I find that to be powerful and proud. I always say repression is the enemy, especially of women.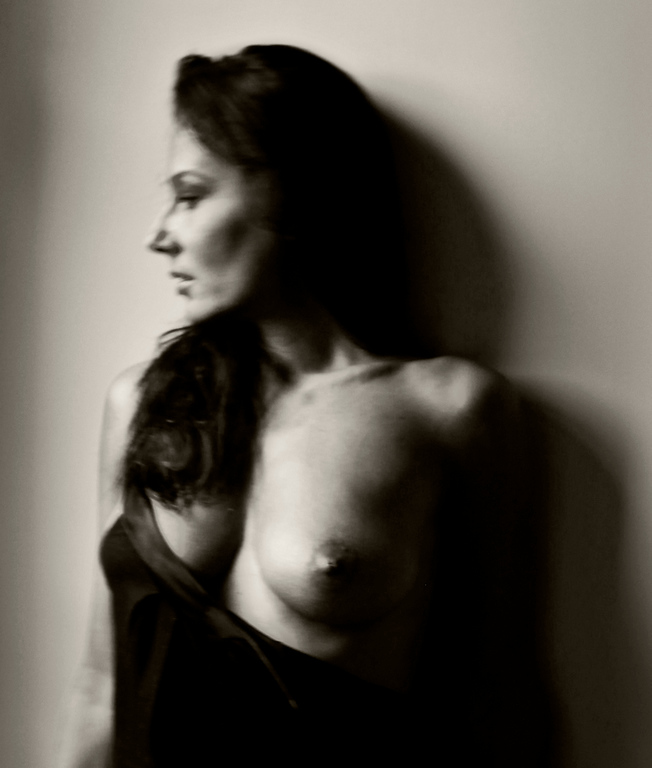 Work from the monograph 'Renée Jacobs' PARIS' (2013/Editions Galerie Vevais).
People often think a man-made my images. I make no apologies for the eroticism of the women in my photos. We're collaborating to make these images for us. I'm not interested in women as mere decorative objects. I'm not interested in allegory. I'm not interested in masking sexuality; I am interested in revealing it and reveling in all its diverse glory.
Out of curiosity, for Pride Month, I recently did an informal survey of some major photo collections and museums looking for the word "lesbian" (or "lesbienne" where I live in France). Not surprisingly, there's a dearth of representation in all areas, but particularly regarding female nudes or erotica. Indeed, the only reference in one major photo institution was to the "lesbian dreams" of a male photographer. Why aren't we entitled to a Mapplethorpe? With my work, I want to reconfigure that dialogue.

Work from Renée Jacobs new book, 'POLAROIDS' (Galerie Vevais/January 2022).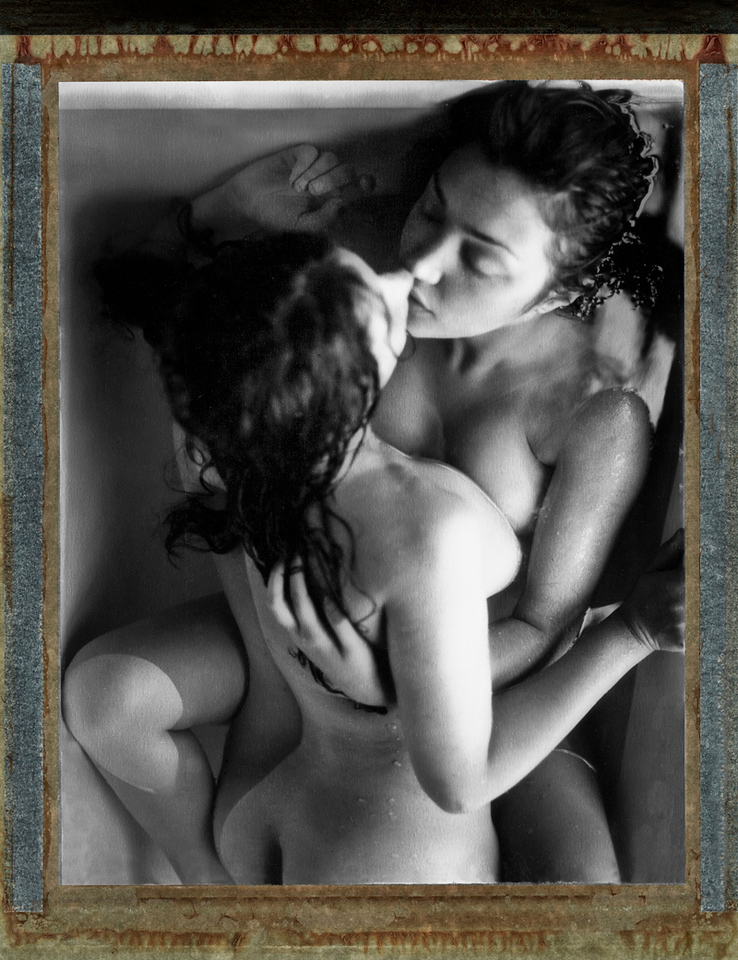 Work from Renée Jacobs new book, 'POLAROIDS' (Galerie Vevais/Fall 2021).
About Renée Jacobs
Renée Jacobs is one of the most celebrated photographers of the female nude of our time. Recipient of the prestigious International Photography Award for Fine Art Nude, her work has been exhibited and published around the world. Her next major exhibition is alongside Helmut Newton's Private Property in FotoNostrum Gallery in Barcelona in October 2021. [Unfortunately, it has been postponed to 2022, due to the Corona].
Renée's early photojournalism included assignments for The New York Times, Philadelphia Inquirer and many other newspapers and magazines. She received the Robert F. Kennedy Award for Outstanding Coverage of the Disadvantaged and her work is in the permanent collection of the John F. Kennedy Presidential Library.
Her first book, Slow Burn: A Photodocument of Centralia, Pennsylvania was originally published in 1986 and re-issued in 2010 to favorable reviews in The New York Times Review of Books and photo-eye. The archive for Slow Burn now resides at Duke University. After a 15 year detour as a Constitutional and civil rights litigator (during which time she filed some of the earliest gay rights cases in the US in 1990), Renée returned to photography. An American, she now lives with her wife in the south of France.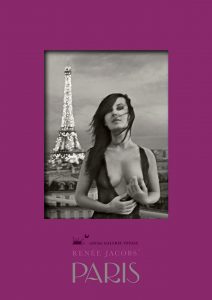 Numerous high-end magazines have featured Renée's works. Monographs of her work include Werkdruck (2012/Editions Galerie Vevais, edited and with an introduction by Jock Sturges); Renée Jacobs' PARIS (2013/Editions Galerie Vevais) and Rêves de Femmes (2014/Editions Bessard, selected by photo-eye as one of the "Books of the Year.") Her forthcoming book, POLAROIDS (Galerie Vevais/January 2022) promises to be her most queer and erotic book yet. Fall 2021 will also see the long-awaited second edition of Renée Jacobs' PARIS.
Renée Jacobs' PARIS and POLAROIDS are currently open for pre-sales here: https://www.reneejacobs.com/webshop