Queer|Art Artist Edition: Sculpture by Lola Flash
Excerpts from a press release by Queer|Art's newsletter, New York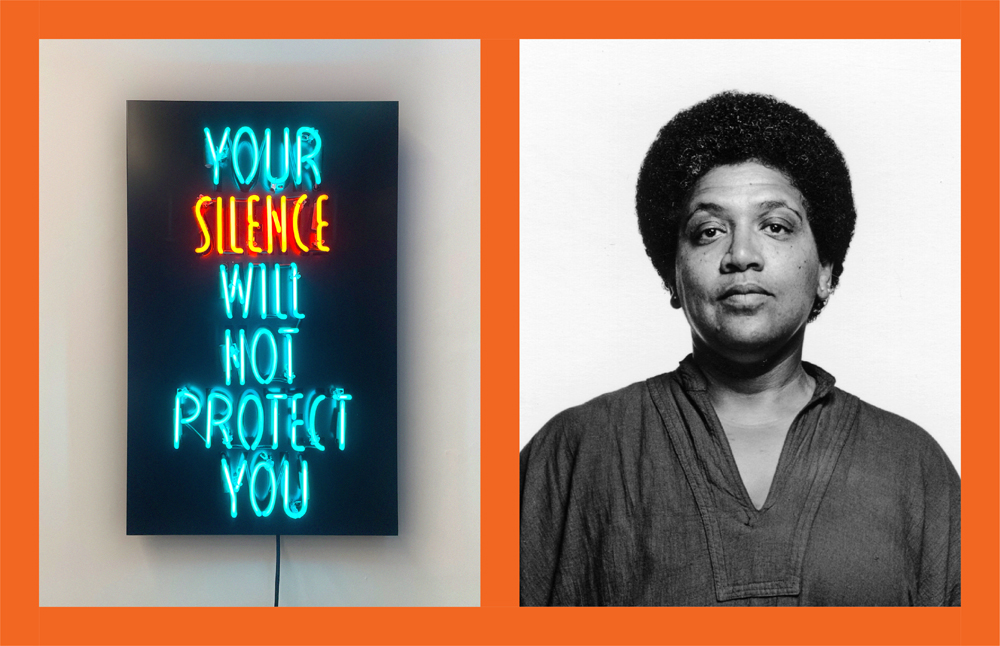 YOUR SILENCE WILL NOT PROTECT YOU
A Limited Edition Sculpture by Lola Flash in Honor of Audre Lorde. Now Available for Purchase!
Sales Support Queer|Art Artists
Lola Flash, visionary photographer, artist, and Queer|Art Mentor and Trustee, has generously lended their time and talent to create the second annual Queer|Art Artist Edition. Inspired by their history with ACT UP and AIDS awareness activism with Gran Fury, Flash highlights the text, "Your Silence Will Not Protect You," originated by writer, educator, and feminist Audre Lorde at the Modern Language Association's "Lesbian and Literature Panel," in 1977. The powerful quote later served as the title of her posthumous collection of essays, speeches, and poems in 2017. This neon edition radiates connection between Lorde's work and ACT UP's seminal statement, "Silence=Death" and creates a clear throughline of queer liberation and activism from then to now—and onward into the future.
Flash, in collaboration with LiteBrite Neon Studio, has created only 10 (ten) editions of this work, all of which are available for purchase from Queer|Art's online shop. 100% of proceeds after fabrication costs benefit Queer|Art artists and our extended community.
"Lorde's gift of words carry on my vision and soul, and continue to usher my senses. I'm forever grateful."
— Lola Flash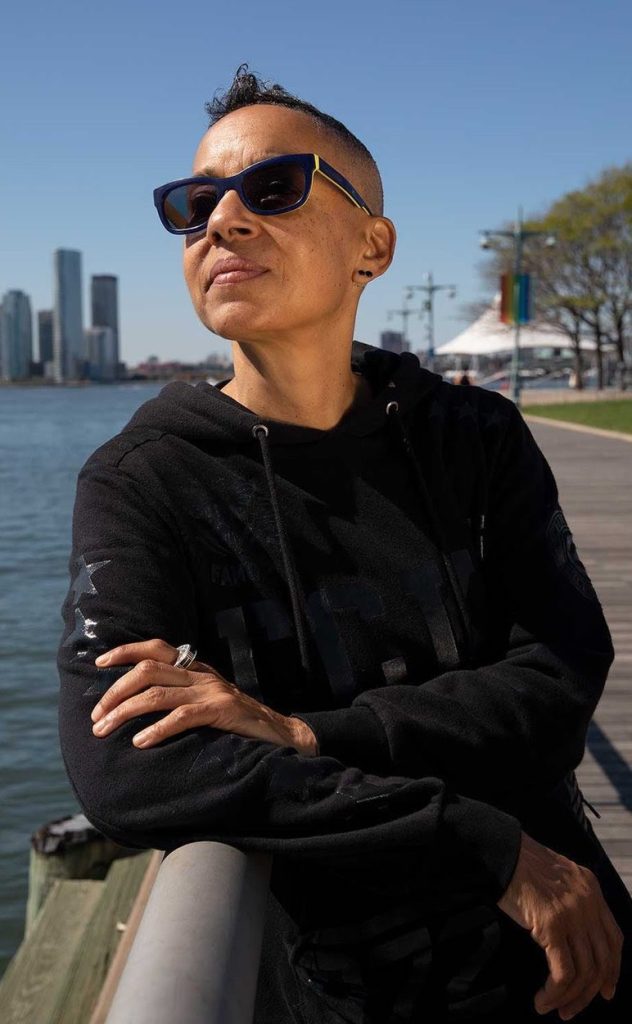 About Queer Artist Lola Flash
Lola Flash (they/them) is a Multi-Year Visual Art Queer|Art Mentor, and a member of Queer|Art's Board of Trustees. Their early involvement in AIDS activism resulted in the iconic 1989 political art advertising campaign by Gran Fury: "Kissing Doesn't Kill, Greed and Indifference Do," where they were photographed kissing fellow Queer|Art Mentor Julie Tolentino. Their art and activism are profoundly connected, fueling a life-long commitment to visibility and preserving the legacy of LGBTQIA+ and communities of color worldwide. They employ photography to challenge stereotypes and offer new ways of seeing that transcend and interrogate gender, sexual, and racial norms. Flash engages those who are often deemed invisible. Flash has work included in important collections such as the Victoria and Albert Museum in London, MoMA, the Whitney, the Museum of the African American of History and Culture and the Brooklyn Museum. They are currently a proud member of the Kamoinge Collective. Learn more about their work here.