Spectographies by Dorothée Smith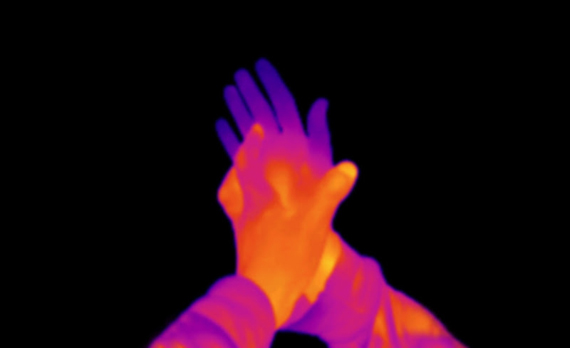 Press photo courteey of Dorothée Smith, 2014.

SPECTROGRAPHIES
Solo Show by Dorothée Smith
26 January 2014, at 20h00
Cinema, Petite Salle – Centre Pompidou, Paris
Do You Believe in Ghosts?
Spectrographies is Smith's photographic, cinematographic and philosophic research explores different definitions and representations of ghosts, through the notion of "haunting". This show will be the first step of her new movie, itself a ghostly medium that Derrida referred to as the science of ghosts, in which Smith will look for the specters of Nadja, Milena and Pascale Ogier…
Dorothée Smith's press release reads: "Spectrographies deviendra un road-movie documentaire, une enquête articulée autour de rencontres avec des fantômes, dont cette soirée constituera une étape. Sur scène, se succèderont un concert pour champ électromagnétique, une conversation archéonumérique avec un spectre digital, une rencontre avec une sorcière surexposée et le fantôme de Nadja, des projections d'archives hantées, une promenade amoureuse avec Kafka dans la neige canadienne…"
About Dorothée Smith
Dorothée Smith is a young queer photographer and avant garde filmmaker living and working in Paris, Arles, Helsinki and Montreal. She is an upcoming queer artist. She has exhibited her works in France, Italy, South Korea, Belgium, Denmark, Portugal and China. Her work is represented by the gallery Les Filles du Calvaire, Paris, and her latest photography book is titled Löyly. Dorothée's career has included a post-graduate degree in Philosophy at the Sorbonne, a degree from the French École nationale supérieure de la photographie (ENSP), the TAIK in Helsinki and then at Le Fresnoy, France. At the moment she is doing her phd in Montreal, Canada. 
---
Tagged Artists in This Post:
---