Unapologetic Sexuality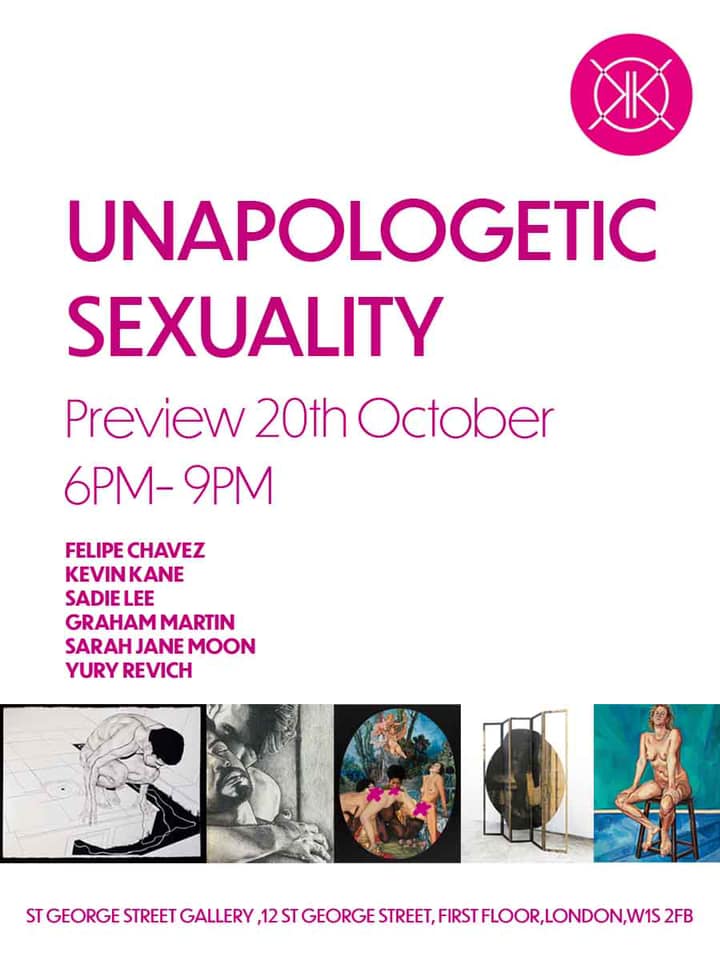 Unapologetic Sexuality opens this Thursday 20th October at Saint George Street Gallery in Mayfair, London, UK. Presented by Kkweer Arts & curated by Sakib Khan this show brings together six artists in a unique venue that will play host to a number of diverse events during the exhibition run. The exhibition runs through 4 November 2022.
Meet Sadie Lee and Sarah Jane Moon
An evening of Art & Sound at Saint George Street gallery during the exhibition Unapologetic Sexuality.
29th October 2022 at 19.00-22.00 UTC+02
Saint George Street, First floor, 12 St George St, London W1S 2FB
Meet and chat with artists Sadie Lee and Sarah Jane Moon and enjoy the curated sounds of dj extraordinaire Stav B.
Please RSVP to hello@kkweerarts.com.
About Kkweer Arts
KKWEER ARTS is a new arts platform that will turn a spotlight on the work of LGBTQ+ visual artists across the globe. The motivation behind KKWEER ARTS is to create space to exhibit work, both physically and online with the rest of our community, and beyond, throughout the world. We will strive to create opportunities for LGBTQ+ artists to be a focal point and not just a diversity and inclusion tick box.