Virtual Exhibition – Heart of the Matter
Excerpt from the exhibition press release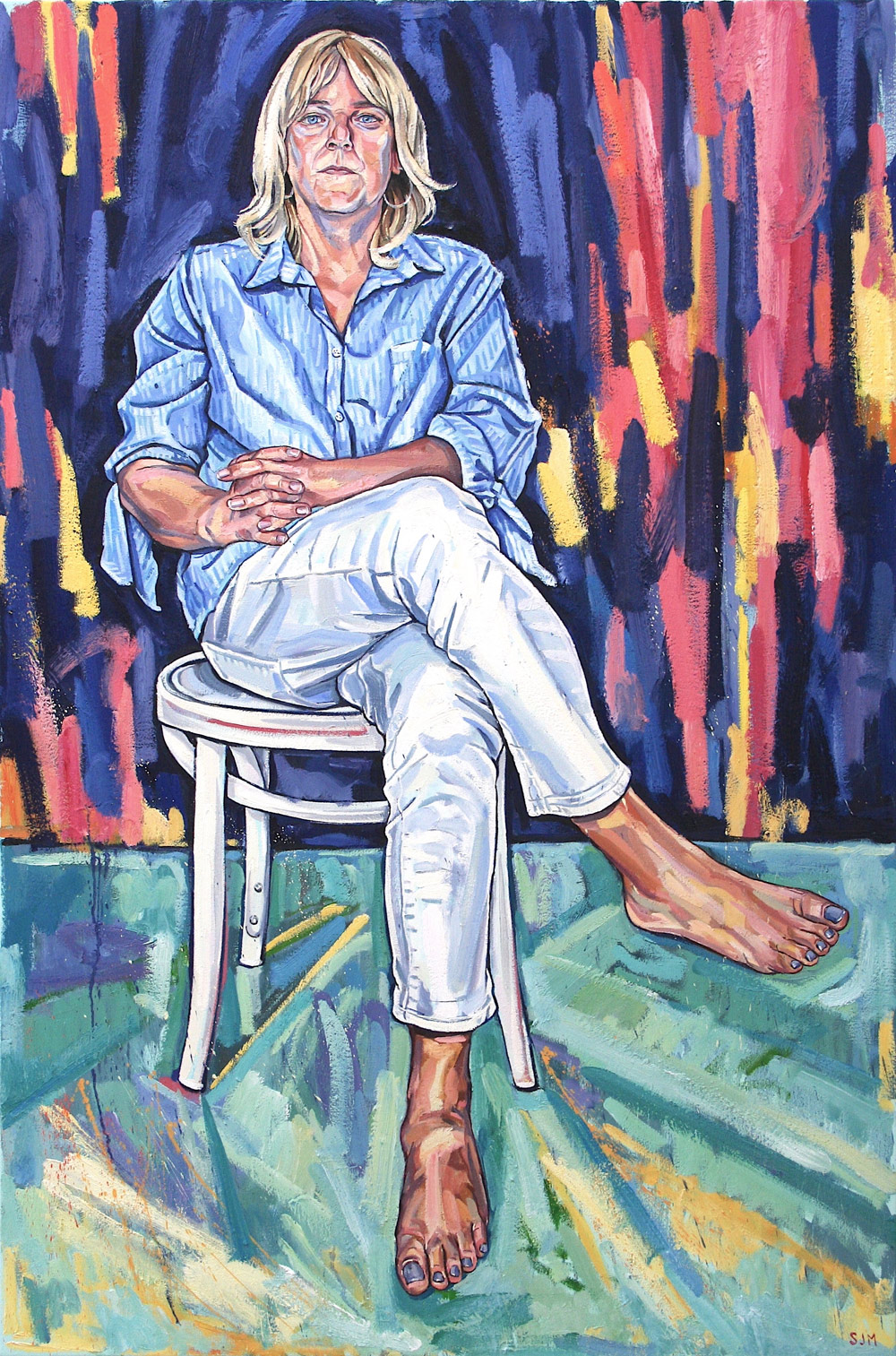 'Juno' 2019, 152 x 101 cm. Courtesy of the artist Sarah Jane Moon and Gillian Jason Gallery.
Virtual Exhibition – Heart of the Matter
Heart of the Matter
8th March – 15th April 2021
Virtual Exhibition presented by Gillian Jason Gallery, London, UK
Gillian Jason Gallery, specialists in Modern & Contemporary Art by Women, presents Heart of the Matter, curated by Mollie E Barnes, Founder of She Curates, and brings together celebrated and emerging female artists. Launching on International Women's Day 2021, this group exhibition will open in the gallery's 3D Virtual Viewing Room.
Heart of the Matter features new and recent works from Tracey Emin, Bridget Riley, Chantal Joffe, Jasmine Pradissitto, Sikelela Owen, Emma Prempeh, Layla Andrews, Eleanor Johnson, Sarah Jane Moon, Sahara Longe and Cecily Brown. Each artwork offers unique visions and explorations into the artist's contemporary practice. Through Heart of the Matter, and in support of International Women's Day theme of 2021, both Gallery and Curator will #ChooseToChallenge gender inequality in the art world while providing a platform for emerging and established artists.
Sarah Jane Moon
Sarah is a painter and queer woman who specialises in portraiture and figurative painting. Her work explores identity, sexuality and gender presentation as well as interrogating formal painterly concerns. Based in London, Moon is originally from New Zealand and has lived in Japan, Malaysia and Australia. She has postgraduate qualifications in Art Theory and Curatorial Practice from Universities in NZ and Australia as well as qualifications in Portrait Painting from The Heatherley School of Fine Art in Chelsea.
She teaches regularly at Heatherley's and occasionally at the Mall Galleries, the Art Academy and the National Portrait Gallery, as well as running specialist classes abroad. Her studio is in Brixton, London.
About Gillian Jason Gallery
Gillian Jason Gallery (www.gillianjason.com) is a world-leading specialist in modern and contemporary art by women. The gallery offers a global platform and advisory service to promote and showcase work from emerging female and non-binary artists. Gillian Jason (1941-2020) founded her eponymous gallery in 1982 in London, where she championed the work of many world-renowned artists. Jason's 40-year legacy continues through her daughter and granddaughter who manage the gallery's UK and international operations.