'Wild Chambers' by Julia Kunin and Yevgeniya Baras at MOTHER, New York
Press release by MOTHER, New York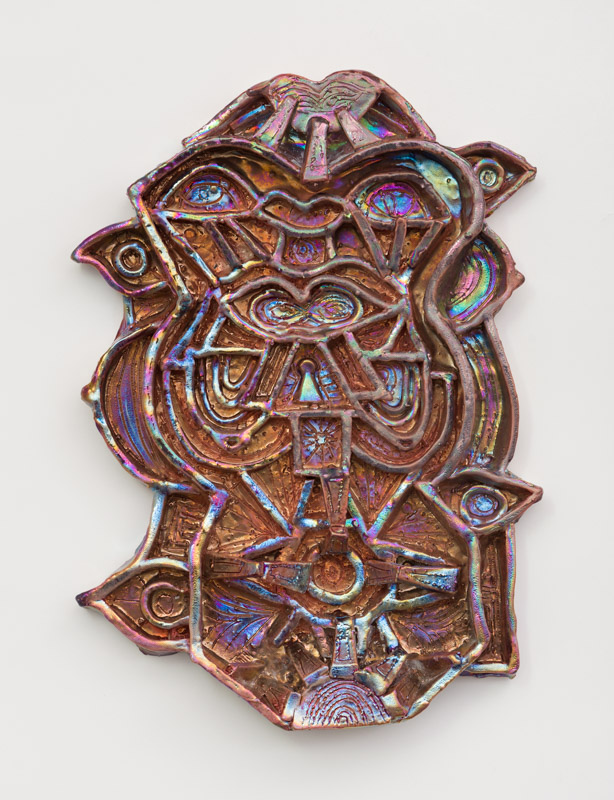 Work by Julia Kunin
MOTHER
YEVGENIYA BARAS | JULIA KUNIN: Wild Chambers
September 1 – October 19, 2022
Opening September 1, 12 – 6 pm
@ MOTHER, 368 Broadway, #415, NY NY 10013, USA
Mother is pleased to present Wild Chambers, a two-person exhibition featuring paintings by Yevgeniya Baras and ceramics by Julia Kunin. This is the first time that Baras and Kunin have exhibited together. Wild Chambers runs from September 1 through October 19, 2022. Mother | Manhattan is located at 368 Broadway Suite 415.
Baras and Kunin work in different mediums—the former in painting, the latter in sculpture. Accentuating process, as well as a visceral, corporeal link to physicality and historicism, the work of each artist transcends its prescribed medium. Teetering between symbolism and abstraction, Baras and Kunin draw from both styles —masterfully transforming modernism into contemporary feminist work. Chambered, multifaceted, and dense, the works command exploration for artist and viewer alike. The show's title Wild Chambers is referential of Paul Celan's poem Line the Wordcaves.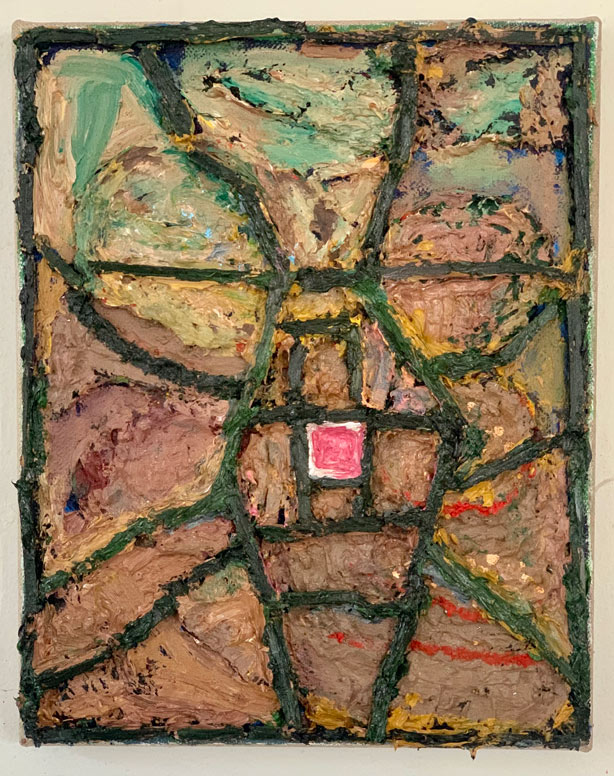 Work by Yevgeniya Baras
The materials on Baras's canvases are applied densely, layering paint with wood and yarn atop linen and burlap. Her work transcends the concept of 'painting': it enters a realm of haptic tangibility, and becomes, all at once, sculptural reliefs, geographic memories, and coded odes to matriarchal space. The lines and naturalistic tones of Untitled (YB005) (2019-21) evoke the vast expanse of long-forgotten places—perhaps revisited from above as if out of the body—while remaining detailed enough for the discernment of subtleties. The works extend beyond the bounds of their settings both literally and figuratively, serving as maps for modes of investigation.
Kunin's iridescent ceramics merge architecture with the body, evoking the surreal in the service of expressing the coded language of queer desire. The shimmering ceramics contradict themselves, maintaining an aspect of the grotesque in the midst of their otherworldly shine. Kunin's work transforms notions of the femme fatale into a genderfluid affirmation, thereby using—though simultaneously challenging—tropes from the art nouveau era. In Psychedelic Body (2016), Kunin combines historical luster glazes—stacking sculptural reliefs of symbols—with hand-built linearity.
In Wild Chambers, Baras and Kunin contextualize one another. Each artist creates deeply, inherently physical work: felt in the body, understood in the mind, and equally expressed through both, be it in a violent clash or a burgeoning symbiosis.
Beacon & Manhattan // 845.236.6039 // info@mothergallery.art // mothergallery.art
Line the Wordcaves
By Paul Celan
Translated by Pierre Joris
Line the wordcaves
with panther skins,
widen them, hide-to and hide-fro,
sense-hither and sense-thither,
give them courtyards, chambers, drop doors
and wildnesses, parietal,
and listen for their second
and each time second and second
tone.