Artist in Residence: Rachel Ara
Video (4:52): Artist talk by British data and conceptual artist Rachel Ara about her feminist work at the V&A in London.
[The copyright of the video above remains with the original holder and it is used here for the purpose of education, comparison and criticism only.]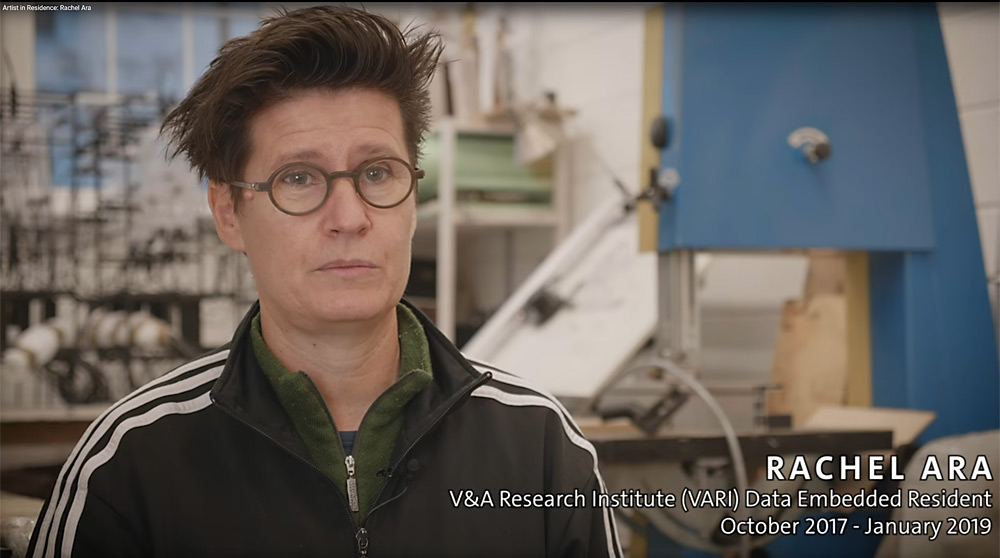 Victoria and Albert Museum: Discover the work of Rachel Ara, the V&A Research Institute (VARI) Data Embedded Resident from October 2017 – January 2019. A British Data and Conceptual Artist based in London, she has over 25 years' experience working in the technology industry. She combines this with a Fine Art Degree from Goldsmiths and a background in furniture making. During her residency, Rachel researched and interrogated the V&A's systems and data. Her investigation culminated in the production of a site-specific, mixed reality installation called 'The Transubstantiation of Knowledge'. Based in the Santa Chiara Chapel in the V&A's Medieval and Renaissance Galleries, the work investigated systems of knowledge and power by interweaving stories from the Franciscan nuns and the women working at the V&A.
Related link
Artist statement: Rachel Ara