Gabrielle de Veaux Clements (1858-1948)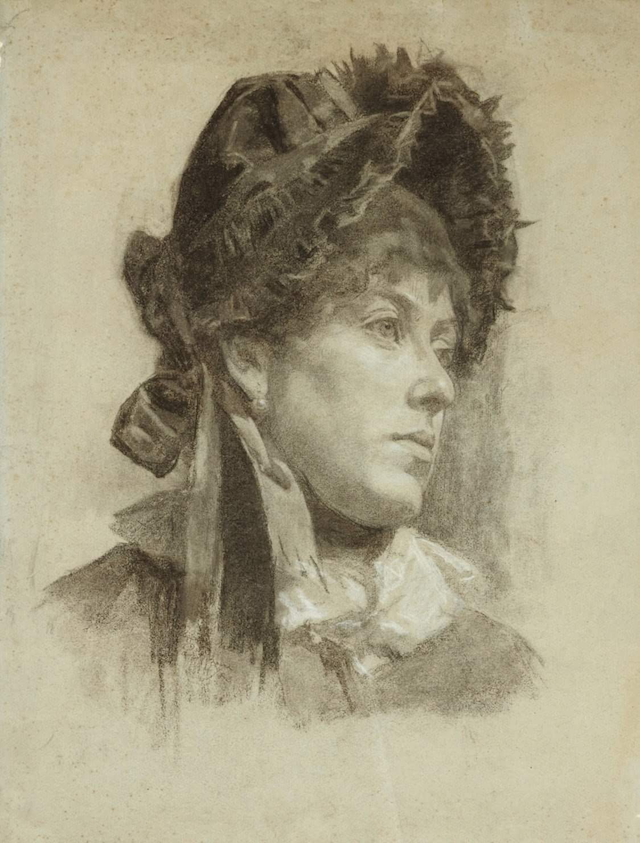 Portrait of a woman, said to be Gabrielle de Veaux Clements, by Ellen Day Hale. 1883. Pencil, charcoal and white chalk on paper. Courtesy of High Museum of Art, Atlanta, USA.
Gabrielle de Veaux Clements (September 11, 1858 – March 26, 1948) was an American painter, print maker, and muralist. She studied art at the Philadelphia School of Design for Women, Pennsylvania Academy of the Fine Arts, and in Paris at Académie Julian. Clements also studied science at Cornell University and graduated with a Bachelor of Science degree. She created murals, painted portraits, and made etchings. Clements taught in Philadelphia and in Baltimore at Bryn Mawr School. Her works have been exhibited in the United States and at the Paris Salon. Clements works are in several public collections. Her life companion was fellow artist Ellen Day Hale. – Wikipedia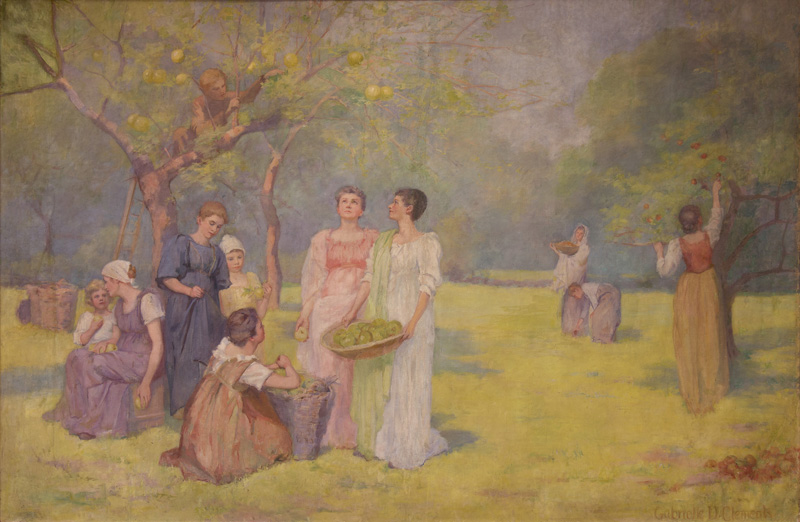 Gabrielle de Veaux Clements: A Colonial Apple Gathering (Mural) ca. 1892. Oil on Canvas. Courtesy, Cape Ann Museum.
Related Link