Audience Award to Zanele Muholi's Film Difficult Love
The Audience awards 2011 for the best short film of the AITP filmfestiv​al 2011 in Amsterdam went to: Documentary Difficult Love directed by Zanele Muholi + Peter Goldsmid (South Africa). With the prize comes 500 euro. Congratulations!!! to queer photographer and visual activist Zanele Muholi, South Africa and to director/producer Peter Goldsmid.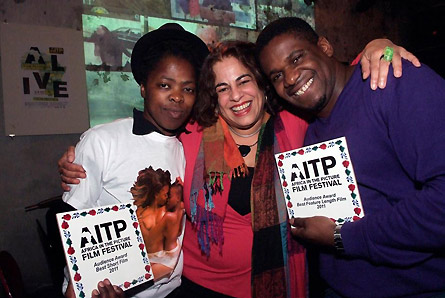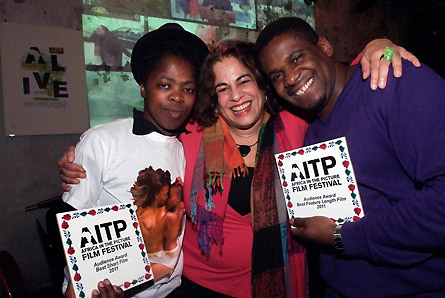 Zanele Muholi (left) in Amsterdam with her award.
See Difficult Love
The short film about queer photographer Zanele Muholi is available for online viewing. Watch this amazing documentary about Zanele's work documenting the lives of South African lesbians now! It is free! > Register at IMDb.com (The Internet Movie Database), and when you have completed your IMDb registrati​on by activating your account, then return to this link for viewing: Difficult Love.
Enjoy this amazing documentary!
Related Links
Zanele Muholi's website