Birthe Havmoeller in Sweden with Sarah Florén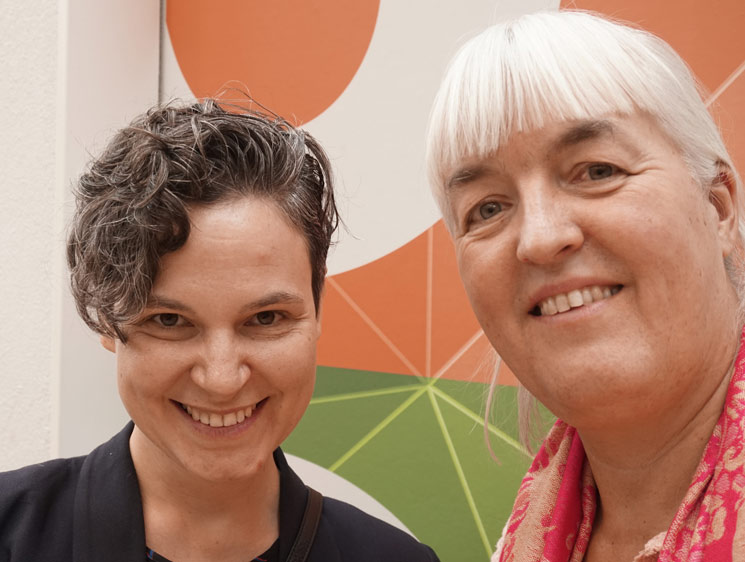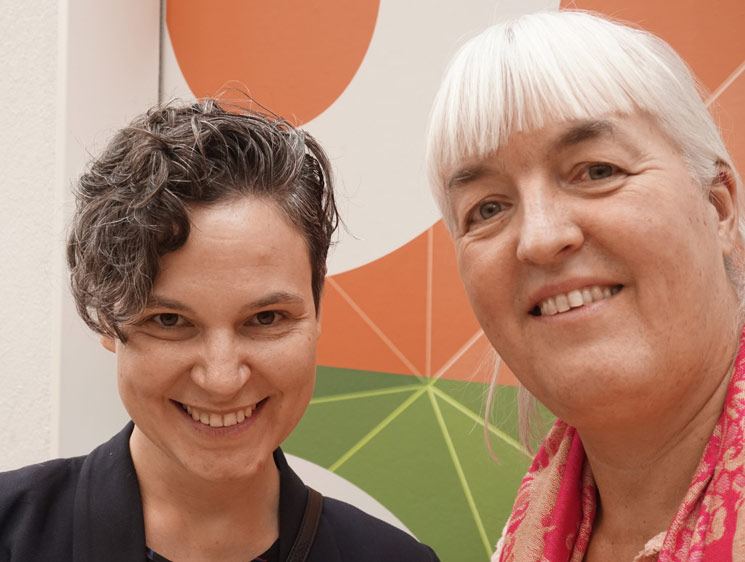 Sarah Florén and Birthe Havmoeller at Södertälje konsthal.
I met curator Sarah Florén at her workplace the gallery Södertälje konsthall in Södertälje near Stockholm last week. Sarah is the curator of the current exhibition FAMILY FIRST at Södertälje konsthall. FAMILY FIRST is the first exhibition which Sarah has curated. With FAMILY FIRST she wishes to broaden and deepen the discussions and opportunities for family life, at a time when conservative forces want to address the family and refers to a so-called "original or natural family" i.e. the heteronormative family which is largely a temporary and constructed image of what family life is and should be.
Sarah is also the curator of Queer[in]g Södertälje, a two day festival about queer culture, history and human rights with music, film, conversations and lectures which took place last week (October 13-14, 2017) at the community cafe NOVA next to the Södertälje konsthall. The festival was a part of the 2nd Nordic Rainbow History and Art Month co-organised by TUPILAK/ILGCN, Södertälje konsthall and NOVA; as a part of this two day event an exhibition with works of art by LGBT artists was opened at NOVA. I present new works from my series 'Mine små venner'/'My small friends' this exhibition.
Sarah Florén and Södertälje konsthall had also invited me to come and be a part of the event (Thanks Sarah! I appreciate very much the opportunity to tell people about my work). I gave a lecture (on Friday October 13, 2017) about my website Feminine Moments and my work as a queer feminist activist. It included works of art by queer women artists from Europe and Canada.
The Queer[in]g Södertälje festival programme included among others also talks by Anna Giertz from the Swedish organisation 'Lesbisk makt', by Sue Sanders, the funder of the LGBT History Month UK and by film directors Nina Bergström and Cecilia Neant-Falk who talked about their film 'Väninnor – berättelser från garderoben' (1996) which is a very beautiful short film about old lesbians who had been closeted most of their life.
My selfie at Queer[in]g Södertälje, the LGBT group exhibition – with works from my series 'Mine små venner'/'My small friends'.