Celebrating Queer Life Through Portraiture
Press release by Sarah Jane Moon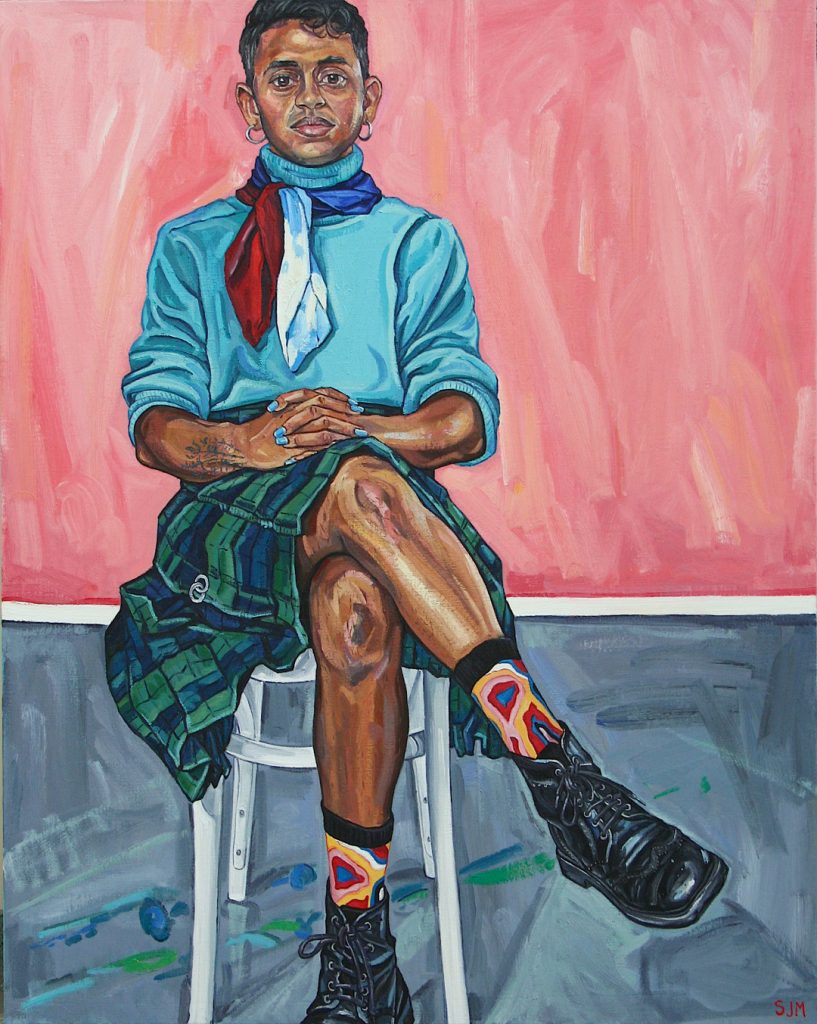 Krishna Istha by Sarah Jane Moon
Queer Portraits (#queerportraits) by Sarah Jane Moon
2 to 14 November 2019
The Gallery, Downstairs at The Department Store, 248 Ferndale Rd, London, SW9 8FR
Opening hours: 10.00 – 17.00 daily
Nearest Underground: Brixton
General information: 07837404284
Website: www.sarahjanemoon.com
Admission Free
Queer Portraits is a groundbreaking exhibition of artist Sarah Jane Moon's large scale portraits of people who identify as LGBTQI+ or queer. Opening on November 2nd, this show represents the main drive of Moon's artistic practice since 2014 and will be the first time these paintings have been shown en masse.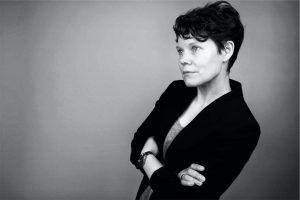 Sarah Jane Moon is an award winning professional painter based in London, who exhibits and teaches regularly in the UK and abroad. Her portraiture frequently explores identity, sexuality and gender presentation.
Moon's portraits represent a cross section of contemporary queer LGBTQ+ life and love. Her subjects are often people close to her or whom she admires greatly for their commitment to live authentically and forge ahead in their chosen industry. Those depicted include writers, landscape designers, doctors, lawyers, artists and more, and together they create a powerful statement on contemporary life lived with pride.
Moon has been gaining increasing attention this year and this solo exhibition follows swiftly on from her inclusion in the prestigious Royal Society of Portrait Painters Annual Exhibition (9th – 24th May 2019, Mall Galleries, London) and the internationally renowned and highly competitive BP Portrait Award Exhibition (until Oct 20th, National Portrait Gallery, London, touring to Edinburgh and Belfast).
Queer Portraits will be held from Saturday 2nd November until Thursday 14th November 2019 at The Gallery in The Department Store, Brixton. Originally built in 1906 as an annexe to the Bon Marche department store this beautiful and historic building has been reimagined by architects Squire & Partners and now hosts an array of vibrant creative businesses and restaurants.
[Illustration above right: Sarah Jane Moon / photo by Alison Romanczuk]
Catalogue
A full colour catalogue of the work will accompany the show, presenting information about each portrait as well as others, an introduction to the work more generally and an essay by Birkbeck academic and writer Julia Bell.
Sarah Jane Moon
sarah@sarahjanemoon.com
+44 (0)7837 404 284
www.sarahjanemoon.com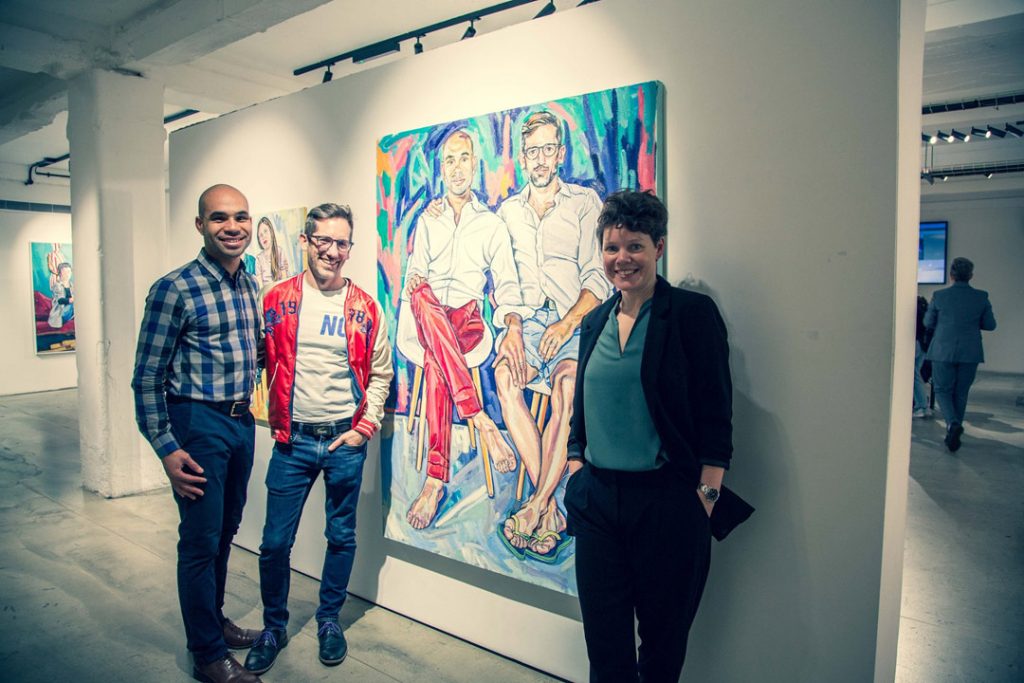 Queer Portraits – Sarah Jane Moon with models Roy Butler and Leo Crane at the private view. Photo by Julia Schoenstaedt.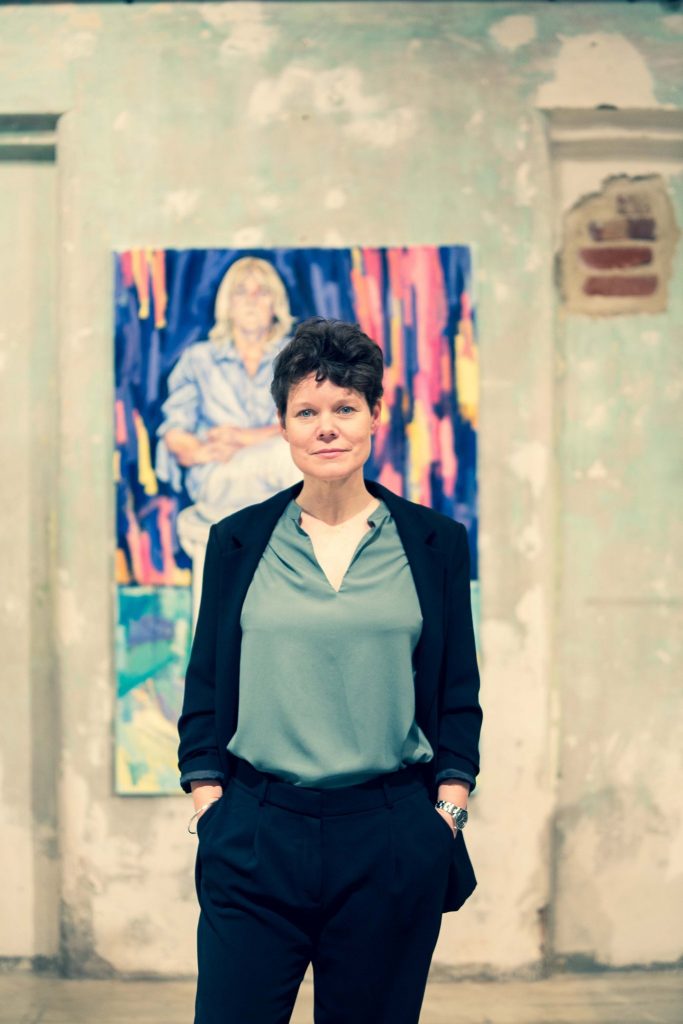 Sarah Jane Moon at the private view of Queer Portraits. Photo by Julia Schoenstaedt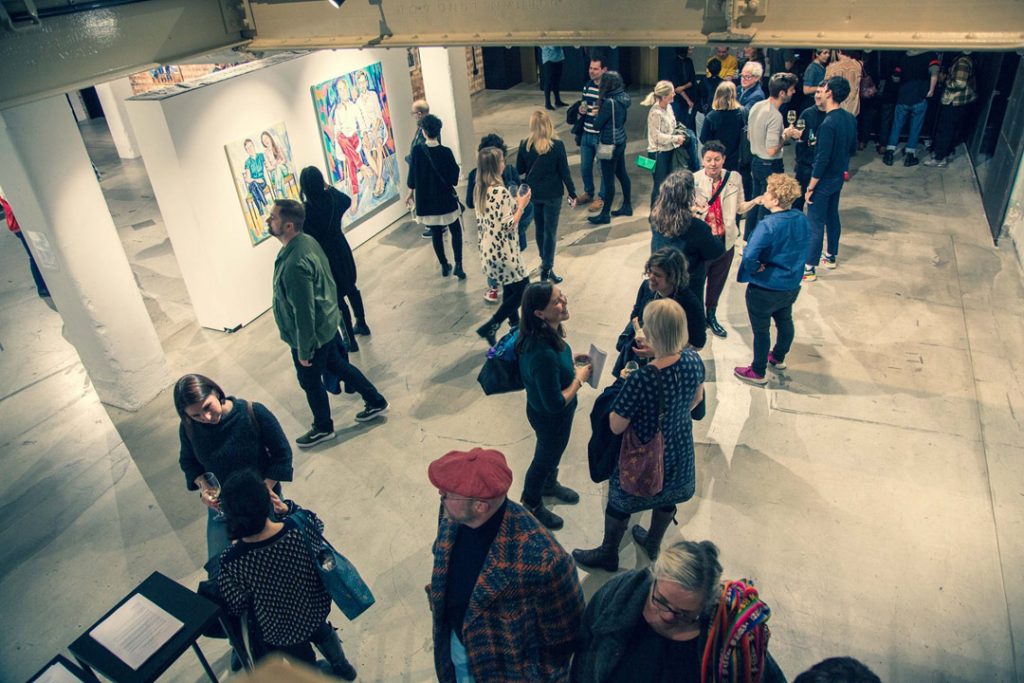 Queer Portraits – private view. Photo by Julia Schoenstaedt.