Christmas Calendar Image by Birthe Havmøller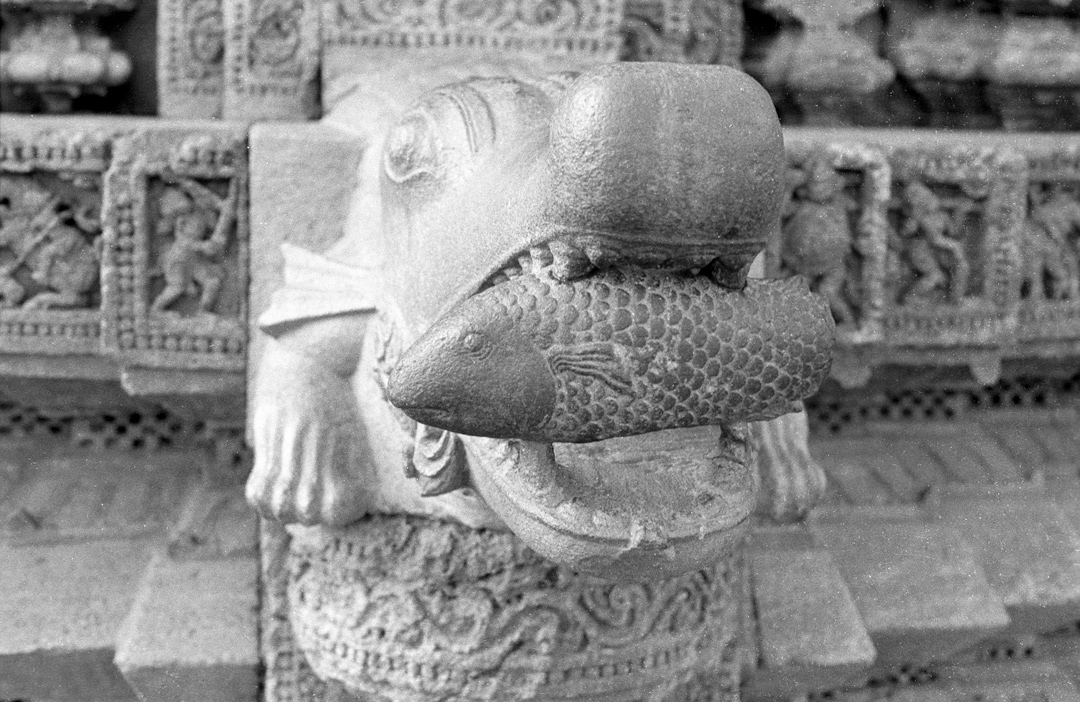 December 1, 2021. Christmas calendar image on Facebook:
Fisken i udyrets/søuhyrets mund / The fish in the mouth of the sea monster
from Birthe Havmøller's series 'Magi for Øjnene'/'Magic for Your Eyes', 1990.
The Age of the Fish is over; we have been there, done that! … and the monster has swallowed the fish. We are now heading towards a completely different spiritual age: the Aquarius.
Follow me on facebook and you get to see all the images from my first art project with images from sacred spaces from Hindu and Mughal sites in Northern India. https://www.facebook.com/birthe.havmoeller.kkart
[Image: The sculpture is from the Sun Temple in Konark, Orissa, India.]
About Birthe Havmøller
Birthe Havmøller, the independent editor of Feminine Moments is a visual artist and queer tango activist based in Aarhus, Jutland, Denmark. Photography has been her favourite creative medium since 1989. In 2003 she launched Feminine Moments, this international resource site and art blog about fine art made by lesbian, bisexual and queer feminist artists. In 2014 she launched a queer tango book project and created the website of The Queer Tango Project, The Queer Tango Project's team support the discourses which accompany and inform the dancing of queer tango.
2014