Claude Cahun Retrospective Exhibition in Denmark
The Museum press release translated by Feminine Moments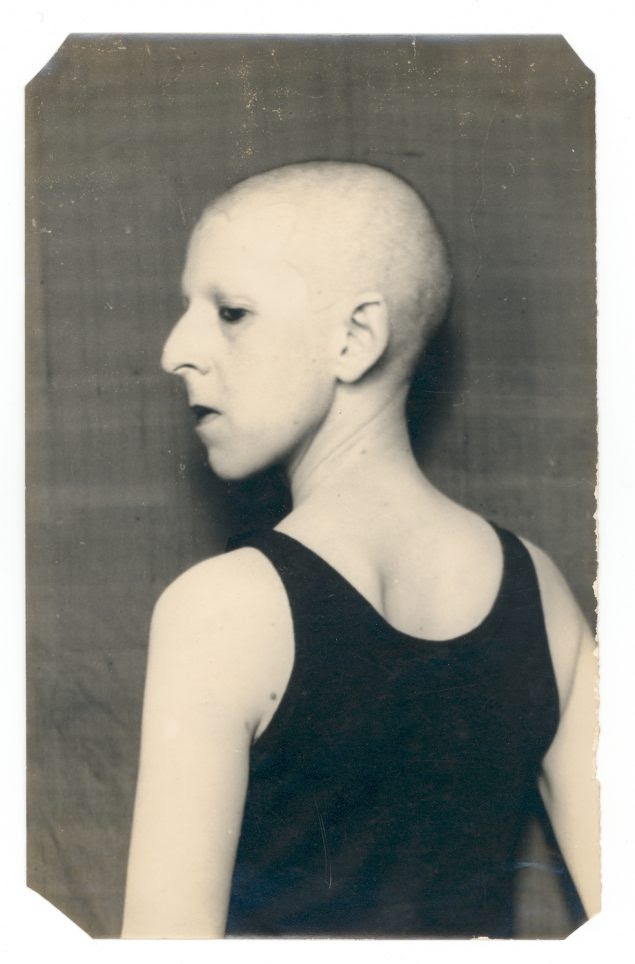 Claude Cahun & Marcel Moore: Untitled, 1920. Photo courtesy of the Jersey Heritage collections.
Claude Cahun: Under huden
February 10 – July 23 2023
The Brandts Museum, Odense, Denmark
Press release: 'As the first Danish art museum, Brandts presents a large retrospective exhibition in February with 70 photographs and photomontages by the seminal French artist, writer and activist Claude Cahun [1894-1954, born Lucy Renee Mathilde Schwob].
Cahun considered gender a social construct and she consistently challenged it in her life and art. This is clearly reflected in the many staged photographs she created together with her partner Marcel Moore [born Suzanne Alberte Malherbe]. Together they played with – and broke – conventional gender identities in front of the camera. In addition to a large number of these portraits, the exhibition contains, among other things, photo montages that draw deep traces to surrealism as well as documentation of Cahun's bold and humorous resistance work during the Second World War in the form of her 'paper cartridges'.
['Claude Cahun: Under huden'/ Under the Skin] is the story of a modern, fearless and playful artist who, together with her partner, turned life into one big performance both privately and publicly.
The exhibition has been created in close collaboration with the COBRA Museum of Modern Art and the Jersey Heritage Collections.'
Related Links
Read more: Under the Skin – Claude Cahun at COBRA Museum of Modern Art (15/10 2020 – 9/5 2021), Holland.
Biography: Claude Cahun French photographer, writer and political activist