Colette Hébert – Artist's Statement
Artist's statement and images by Colette Hébert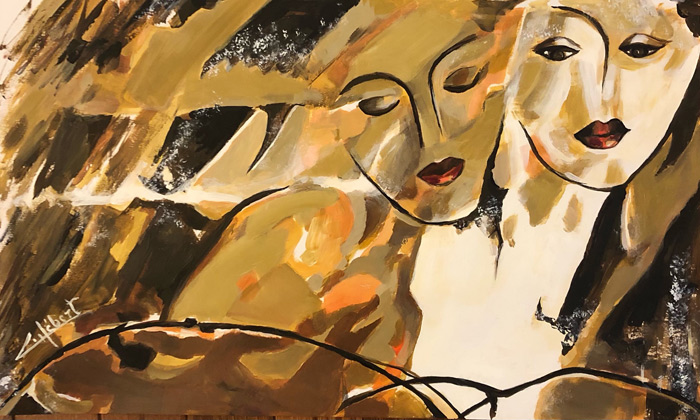 Harmonie V. Courtesy of Colette Hébert.
Artist's Statement
Colette Hébert, I've always been fascinated by the female shape. We don't need to look in any other sphere for goddesses, for a form that embodies beauty and grace. Just look at a woman.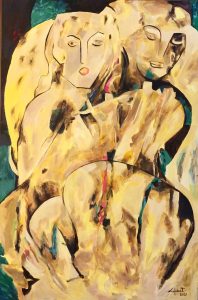 My work is identified in the fundamental with a passionate treatment of movement. Not any kind of movement, but specifically of the human being, and more concretely of the sensual and delicate movement of the feminine body. At the limit of the figuration and just before the abstract explosion this "new figuration", if you want to call it such, is so original and creative that it challenges the label of conventional critic's classification. The stylish treatment of the human figure upon which I extract only the essential and send the observer not only an image of lyricism and poetry but strongly suggest a provocative sensuality. Some images give the impression of floating in an original Jungian world, where a symbolism not always well assimilated by the observer connects directly to the collective and universal subconscious of myths, dreams and eternal fantasies.
I am unconcerned with figurative details in my paintings. Emotions are expressed broadly, through the body. Intricacies in facial expression, dress, or limb are minimal or nonexistent. The focus is on the body, a vessel for pleasure, desire, dreams, reflection. More often than not, the figures are shown in poses unmistakably ecstatic, engaged in a celebration at once sexual and self-fulfilling.
[image above: Le Monocle, (2021). Courtesy of Colette Hébert.]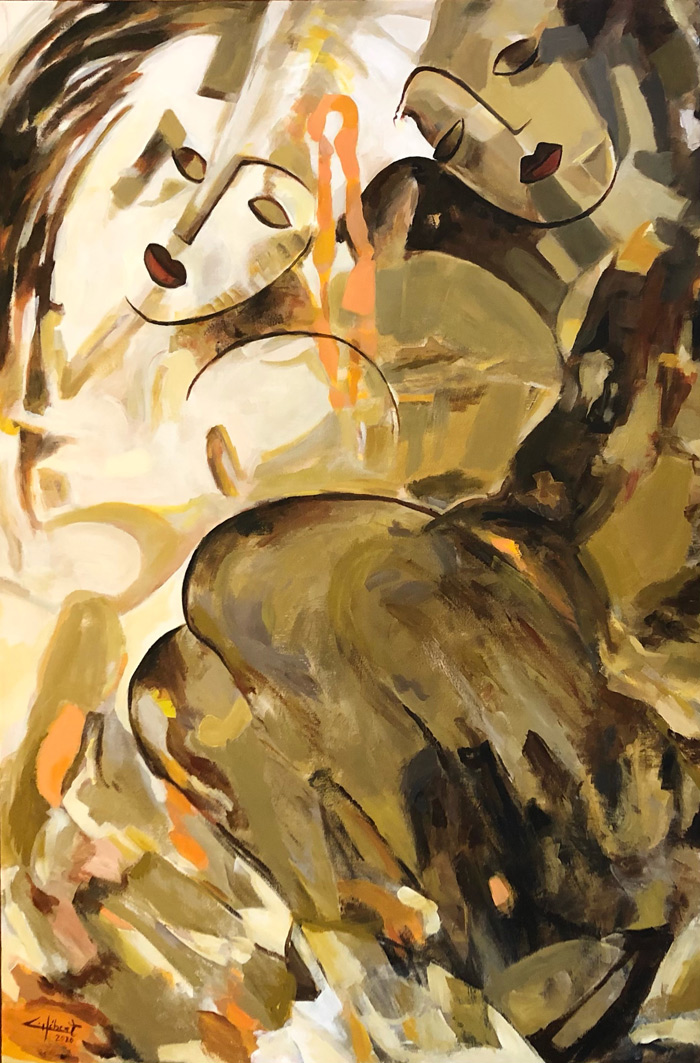 Harmonie I, (2020). Courtesy of Colette Hébert.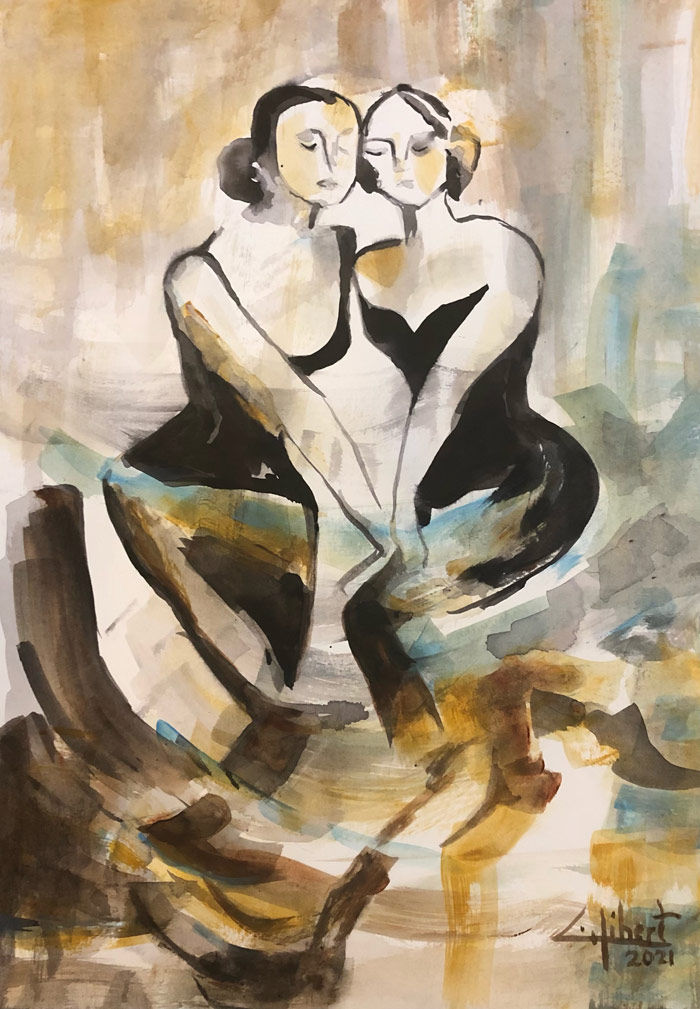 Tangomania, (2021). Courtesy of Colette Hébert.
About Colette Hébert
Native of Quebec, Canada, Colette Hébert began painting at an early age. She has been influenced by a wide range of techniques, including ink washes and canvas work, but has created a style which is uniquely her own. Her subject matter is the human figure, predominantly female, in varying degrees of abstraction. The vibrant results are paintings awash in a sensuality and fluidity that are the antithesis of emotional constraint. Colette has exhibited her paintings widely in both group and one-person shows at galleries in Canada, Europe and US. Her work has been shown in the Montreal Museum of Fine Arts in Canada and is in numerous private collections in North America and Spain. While easily slipping between French, Spanish, and English in conversation, she is a woman of few words, her motto "make it happen, and make it art" has kept this self-proclaimed gypsy going as she extensively travels around the world.