SD Holman hands over the reins of The Pride in Art Society to Mark Takeshi McGrego
Announcement from QAF, courtesy of SD Holman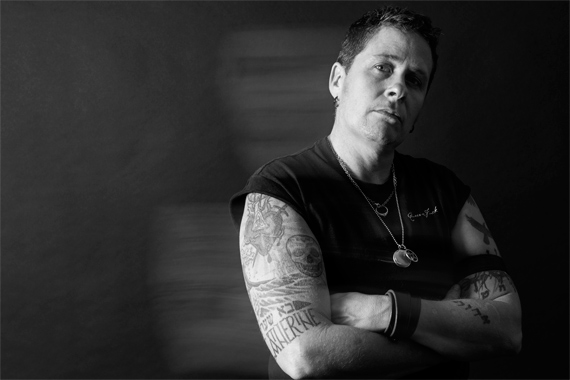 Self portrait by SD Holman (archive photo).
'As announced at the Glitter is Forever closing event, there will be a passing of the torch forthcoming for the Pride in Art Society in Vancouver, Canada. SD Holman will be stepping down after founding The Pride in Art Society 16 years ago and 14 years as Artistic & Executive Director, handing over the reins to Mark Takeshi McGregor as of October 1st, 2021.
"I'm proud of the artistic triumphs we've achieved together," Holman said at the closing. "As QAF and SUM grow and evolve, my hope is that the organization will stay Avant-Garde and Contemporary. Life is short and art is long – or as the Guerrilla Girls say, it's not a sprint, it's a marathon. This work is a relay, and it's time to pass the torch. I am delighted to be leaving the organization in inspired and capable hands."
Everyone, please join us in thanking our beloved SD Holman for her dedicated work over the years, and wishing McGregor great success in his new post as Artistic & Executive Director!
You can read her speech as outgoing AD, as well as this fantastic article from The Georgia Straight speaking to her legacy over the years.'
About Queer Arts Festival (QAF) in Vancouver Canada
"The Queer Arts Festival (QAF) is an annual artist-run professional Transdisciplinary arts festival at the Roundhouse [Vancouver, Canada]. Recognized among the top 3 festivals of its kind worldwide, QAF produces, presents and exhibits challenging, thought-provoking work that pushes boundaries and initiates dialogue. Each year, the festival theme ties together a curated visual art exhibition, performing arts series, workshops, artist talks, panels, and media art screenings. (…) In 2006, spearheaded by artists SD Holman and Rachel Kiyo Iwaasa, Pride in Art incorporated as a nonprofit, mounting the first multidisciplinary Queer Arts Festival in 2008, and founding SUM gallery in 2018."