Daria Ivanova: 'Tombée des nu.e.s'
Press release from facebook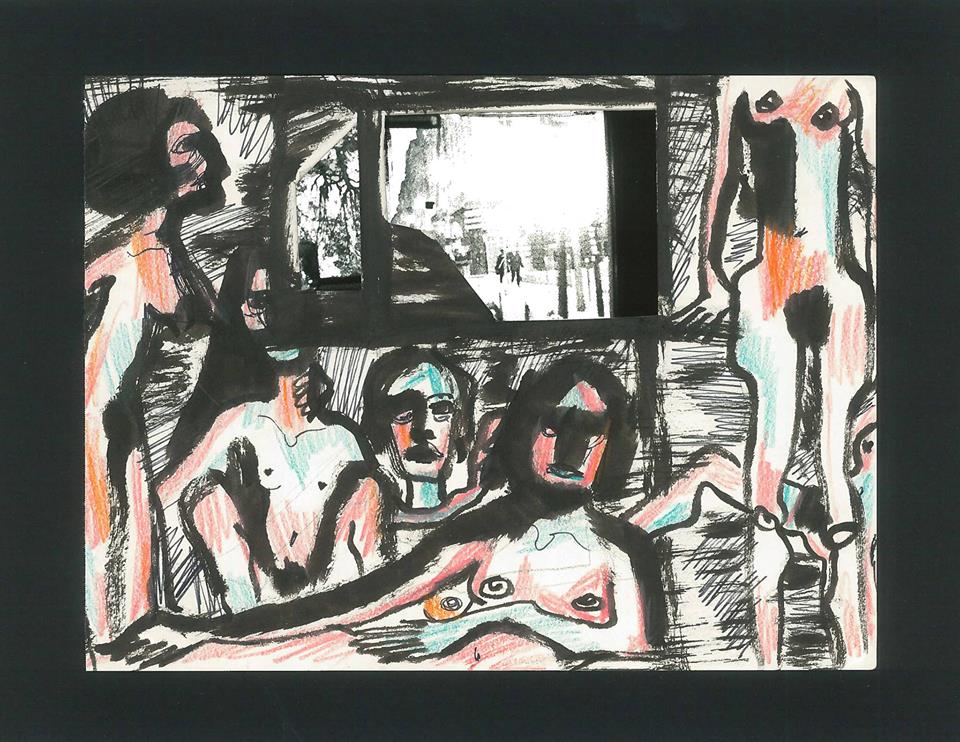 An artwork by Daria Ivanova.
Opening: Daria Ivanova: Tombée des nu.e.s
September 8, 2018 at 19:00-23:00
Librairie Violette and Co
102 rue de Charonne, 75011 Paris, France.
The exhibition runs from September 8 – October 7, 2018.
Artist Statement
Artist Statement (in French) by Daria Ivanona, "Artiste queer féministe, je suis à la fois graphiste, cinéaste et photographe, et j'oeuvre dans les domaines de l'art brut, de l'art expressionniste et de l'art expérimental.
L'esthétique importe pour moi autant que la symbolique – les jeux de lumières et d'ombres, l'interaction des différentes couleurs, le rythme de l'image… – et tout autant que l'histoire que je raconte. Mes œuvres sont produites à partir de l'imaginaire, de fantasmes, de rêves et de souvenirs. Mon art est autobiographique d'où le nombre important d'autoportraits. J'aborde principalement les thèmes du trouble mental et du monde upside down qui transgresse la frontière entre « normalité » et « folie ».
Borderline et psychiatrisée, j'utilise mon art comme thérapie personnelle. Cela m'aide à évacuer certains sentiments obscurs et à partager avec d'autres des émotions qui ne peuvent s'exprimer aussi bien par des mots.
La portée politique et militante de l'art est pour moi primordiale. Je considère l'art visuel comme une invitation à la réflexion, à l'échange et à la discussion. Je traite en cela de la sexualité, une sexualité qui n'entre pas dans les schèmes classiques de la norme hétéropatriarcale.
Le nu, très présent dans mes œuvres, traverse l'ensemble de ces préoccupations. J'aime le corps déformé, tendu, écrasé, tordu. Nu, alors démasqué, alors vulnérable. J'aime le corps laid, non conforme, bizarre. Le corps qui reflète ce que les gens appellent «la folie», qui reflète la souffrance. Je pense que mes nu.e.s m'obsèdent parce qu'ielles visibilisent facilement une disharmonie intérieur cachée.
Mes oeuvres sont ainsi autant de miroirs dans les reflets desquels d'autres, je l'espère, se reconnaitront."