Donna Gottschalk At The Leslie-Lohman Museum
Press release from The Leslie-Lohman Museum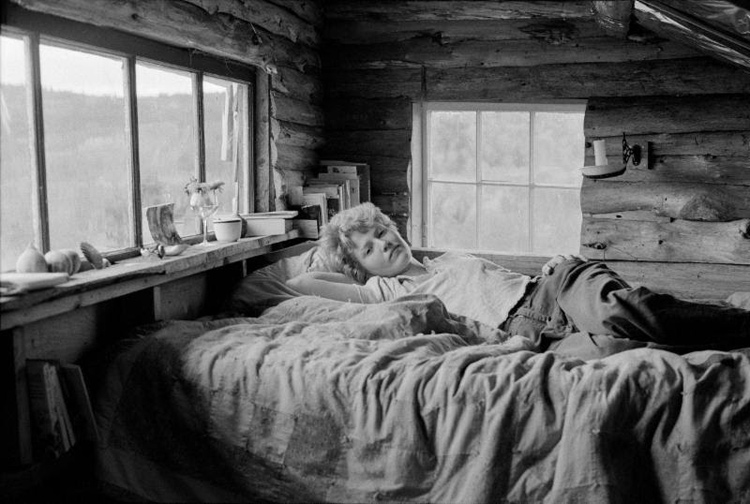 Donna Gottschalk, Self-Portrait, Maine, 11×14 in. Gelatin-Silver print, 1976/2017. Courtesy of the artist.
BRAVE, BEAUTIFUL OUTLAWS
The Photographs of Donna Gottschalk
Curated by Deborah Bright
At The Leslie-Lohman Museum, New York
Through March 17, 2019
This exhibition features the work of Donna Gottschalk, a photographer active in the early period of radical lesbian organizing in New York and California during the 1970s. Gottschalk came out as a lesbian right at the formation of the radical lesbians and Furies collectives on the east coast, where she met lesbian artists JEB (Joan E. Biren), Flavia Rando, and others, and later moved to California to join lesbian-separatist communities. In both locations, Gottschalk photographed herself, friends, lovers, and activists in radical lesbian communities. Gottschalk also documented the life of her sibling, formerly a gay man named Alfie who transitioned to become a woman named Myla.